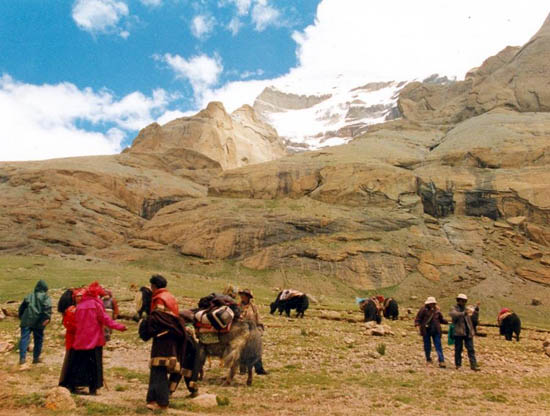 One usually thinks of Tibet, with an average altitude of 16,000 feet, as a cold desert above the tree-line. However during a trip to the Kailash-Manasarovar region, I was delighted to see that close-up, the rocks are anything but barren besides spectacular view of the vast cold desert of Tibet.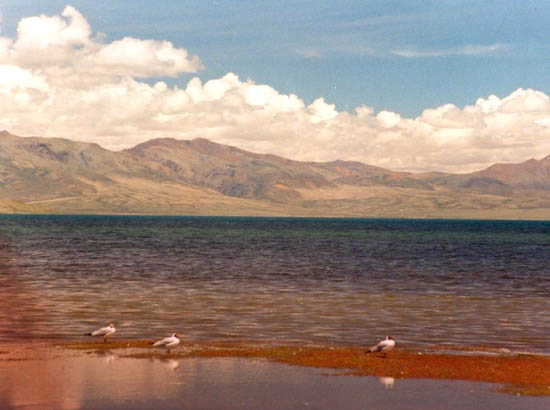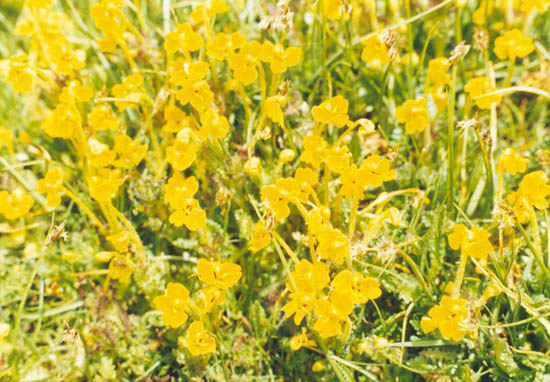 The Manasarovar Lake in Tibet with a circumference of about 88 km, has crystal clear water. Flocks of birds (gulls and different kinds of ducks) populate the shores.

Pilgrims visit the area for a dip in the holy waters.
The Lake has brilliant golden yellow flowers growing densely right at the edge of the water.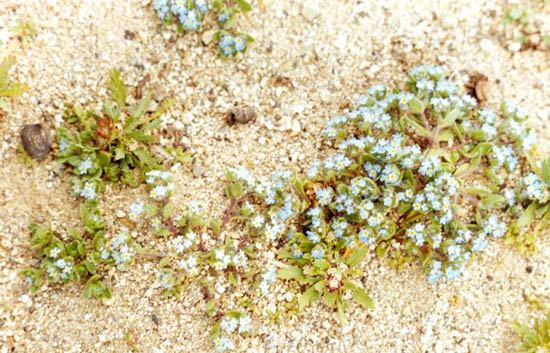 Among the gravel on the beach there are also cushions about two inches high, of tiny forget-me-not blue flowers.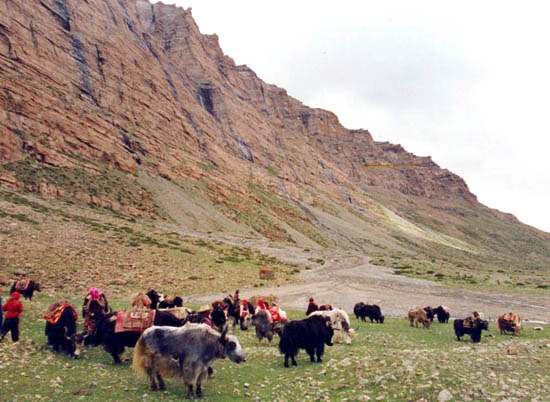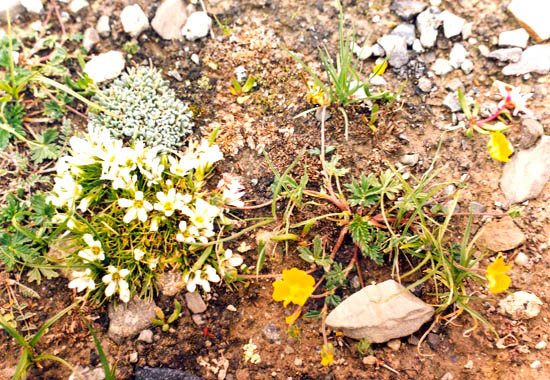 42 km away is Yam Duar, way to the Valley of the Gods and to the holy mountain Kailash. The valley has shear cliffs and foaming waterfalls. Yaks are the only mode of transportation available. Though a delight to the human eye, the flowers are food for the yak. There are no trees and no shrubs, so high up in the mountains above the timber-line, and the yak graze on whatever vegetation is available.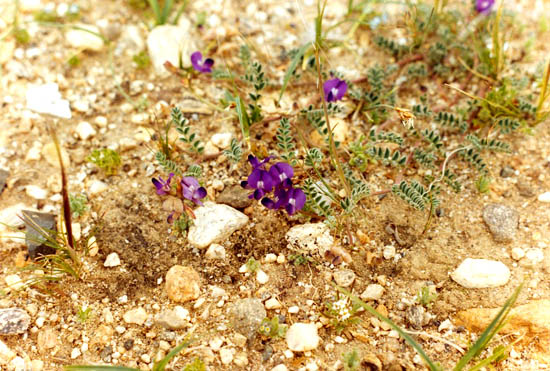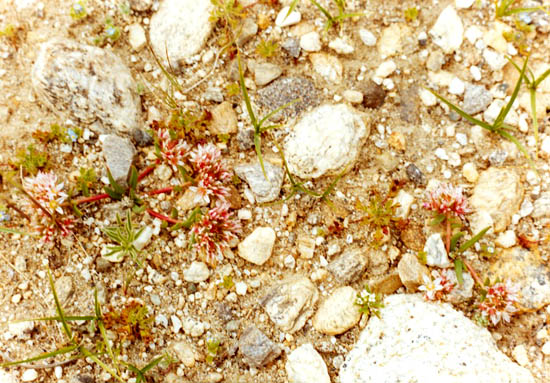 Most of the year round it is too cold for the plants. However during the warmth of summer, they come out from beneath the rocky soil and flower.
Unless one specifically looks, the grandeur of the surrounding mountains is likely to overshadow the clumps of tiny flowers, no higher than a couple of inches from the ground.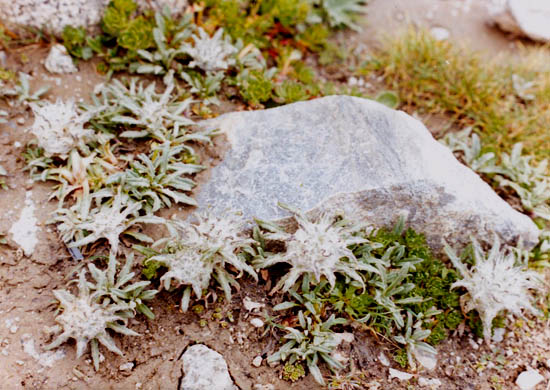 Kasturi kamal (Saussuria gossypiofolia)
Kasturi kamal (Saussuria gossypifolia) is quite common in the area around Mount Kailash. A cousin of the famed Brahma kamal, it has narrower leaves and small white furry flowers. It belongs to the sunflower family.

The glaciers on the Kailash mountain give rise to four major rivers of India: Indus, Sutlej, Brahmaputra and Karnali (that ultimately flows into the Ganges). The streams, locally called "chhu", are joined by innumerable tributaries which turn the ground marshy at places, dotted with clumps of wild flowers.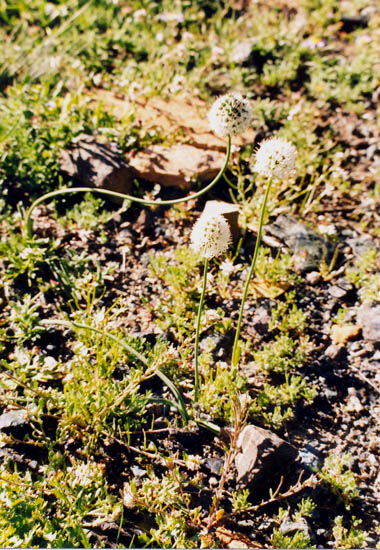 White globes of Wild onion (Allium sp.) bloom profusely next to streams. These plants are said to be used in traditional medicine.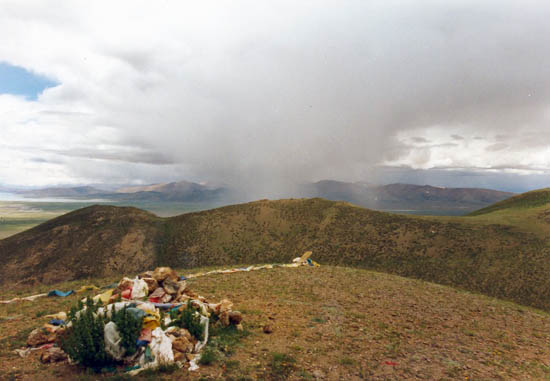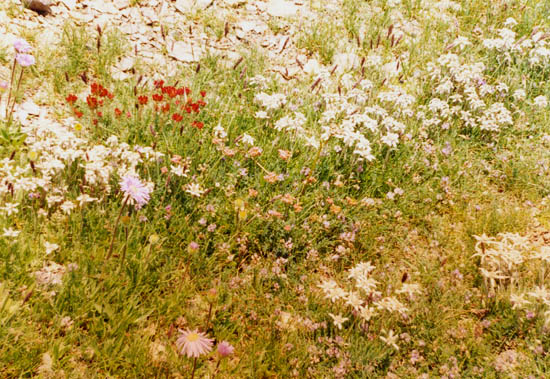 The Kailash parikrama is completed with a visit to Astapada near Darchen. Colorful Buddhist prayer flags festoon the ground. The view of the Darchen valley from high up in Astapada is spectacular with a column of approaching rain-bearing clouds.
The way to Astapada is through grassy meadows and is literally carpeted with wild flowers.

All photographs by Kana Talukder