Lotus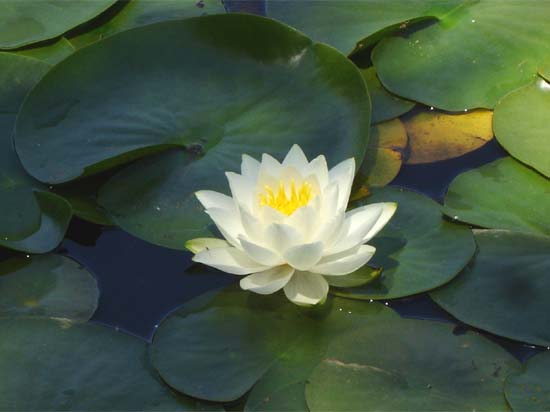 The pure white lotus flower, the only plant to fruit and flower simultaneously, emerges from the depths of muddy swamps. Growing from the mud at the bottom of ponds and lakes, the Lotus flower rises above the water exquisitely. It is usually white or pink with 15 or more oval, spreading petals, and a peculiar, flat seedcase at its center.
The Lotus Sutra is one of the most important texts in Buddhism and is considered by many as its finest gem. Lotus is also used as a symbol of purity and is extensively used in Yoga, meditation, creative art, spiritual healing and mysticism.
Lotus is also the national flower of India.

04-Jun-2005
More by : Rajender Krishan
---
---
| | | |
| --- | --- | --- |
| | Lovely….Lotus, a great example of not being touched by the grime around us, even when we are 'swimming' in it!! | |
---