Pallavi - The Song
Pallavi is the coming together of ragam and thanam. The tune created by the human mind blends with the surrounding nature, and in its cohesiveness springs forth the song. The combination is purely celestial.
The moods of this Caribbean Island come alive in these photographs taken by Marco Tan, a student at St. George's University in Grenada, over a period of two years, while living in Granada.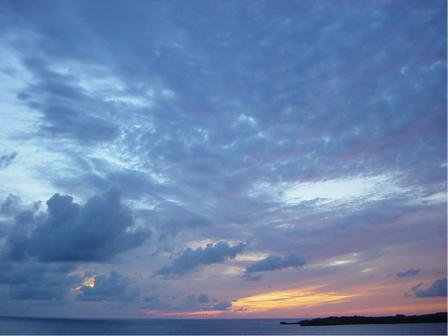 The gods smile on every occasion
When nature wins the persuasion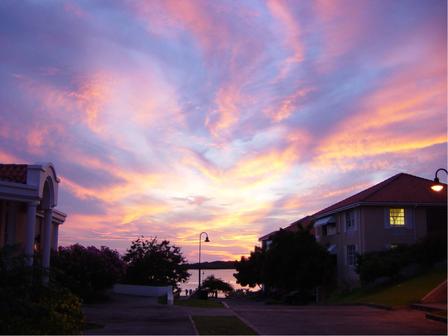 An artistry of nature so effortless
When the clouds and the sky caress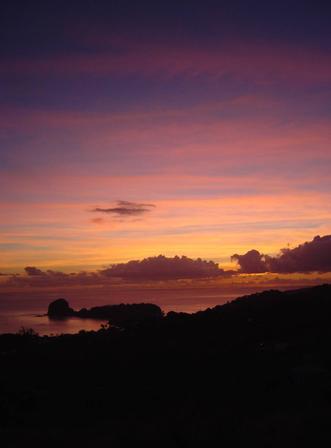 The colors of sunset or sunrise
Are bound to awe and surprise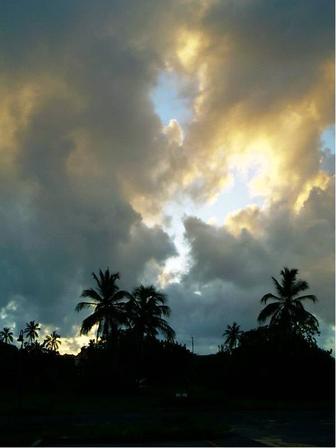 Sun peeks from the shadows of cloud
In an attempt to shine bright and proud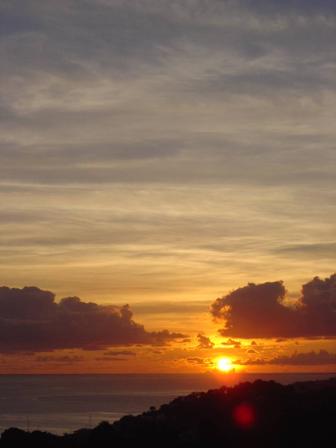 As the sun dips beyond the horizon
The human wit begins to wizen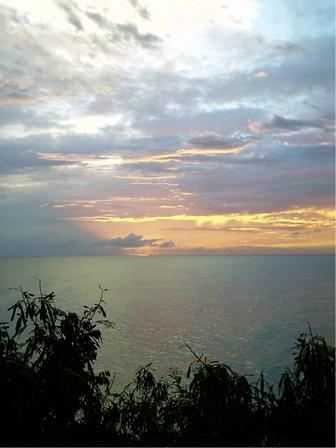 The heavens with color amber and blue
Nature that is pristine and true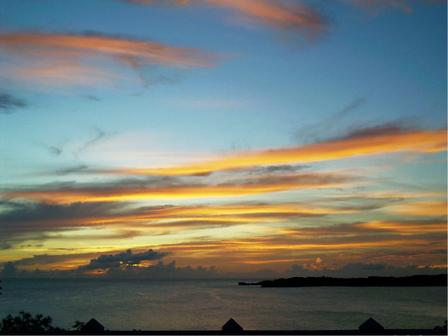 If there is Heaven on earth
This is where it took its birth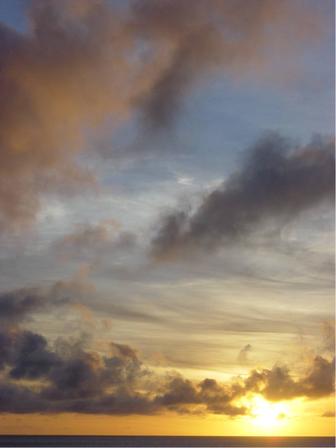 In the painted sky and the cloud
From an artist with brushstrokes loud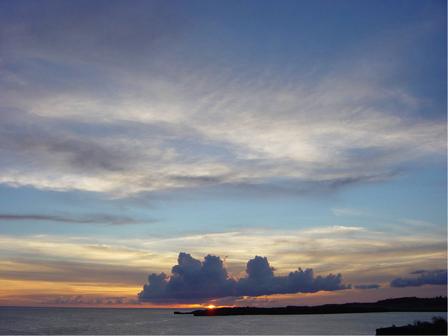 Are we not really seeing
A gathering of heavenly being?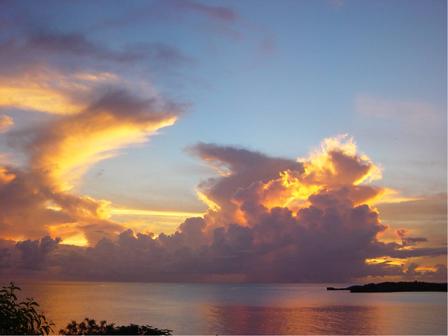 In the sky they rise as if to dance
Putting the humans into a trance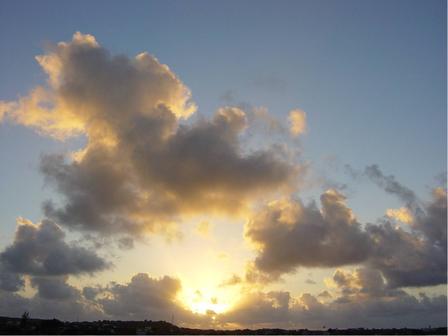 Dispersing the clouds, the rising sun
Leaves no doubt as to who has won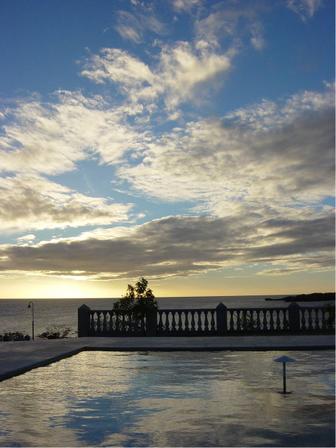 Even a scene so fine
Lasts only for a short time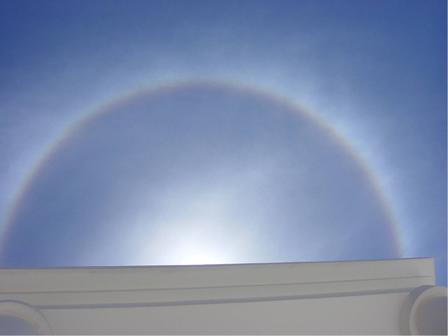 A nebula where the star is born?
Or our own sun that is time worn?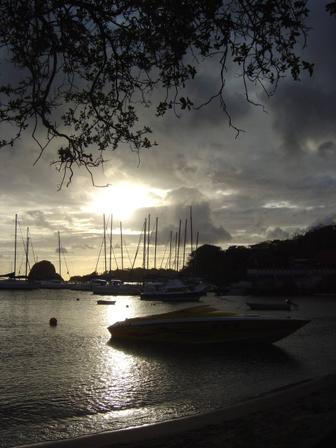 At night fishing boats are quietly resting
In the high tide the waves are cresting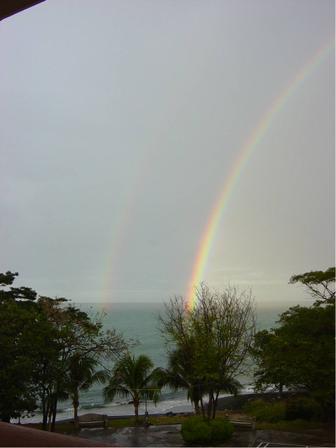 Like rockets they seem to shoot
Into the skies far and remote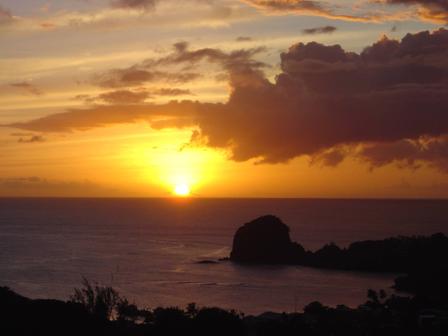 The fireball in the horizon yonder
Is about to sink and wander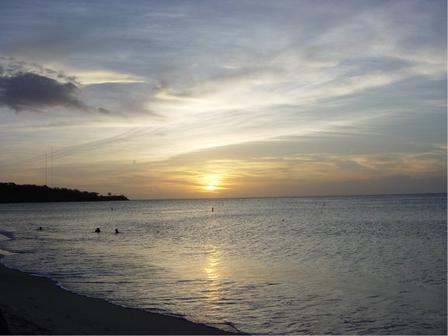 Where the ocean and the sky meet
The sun is in its nightly retreat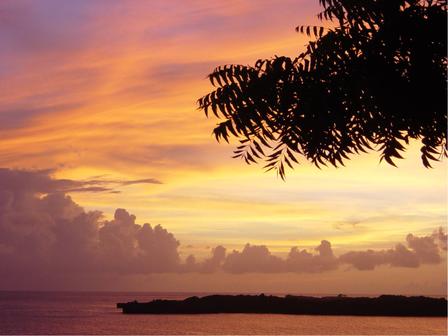 A row of clouds seem to stand up and cheer
In response to a cosmic concert, and revere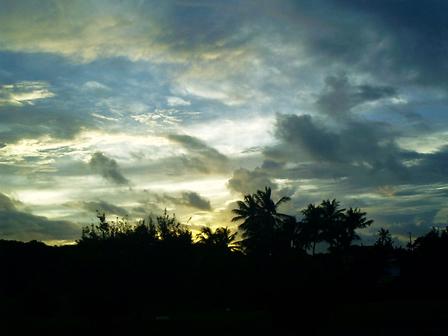 In great anticipation of cooling rain
The dancing trees seem to wait in vain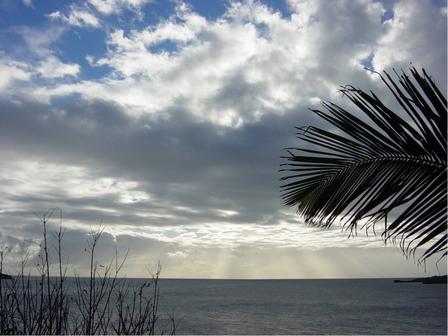 Through blue, black, grey and white
Rays of sun trying to shine bright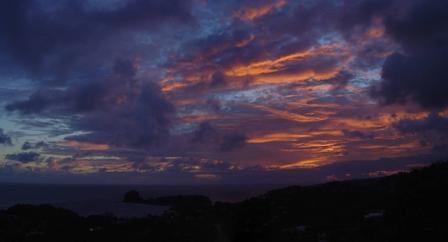 All the glory of light will finally fall
When it is time for the curtain call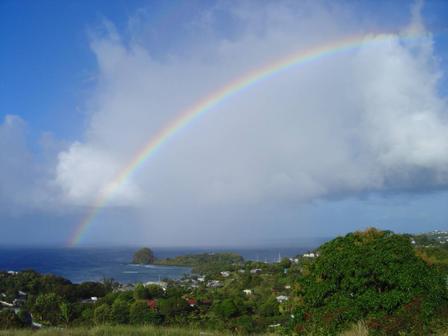 The bow of the cosmic hunter
Has earth in its center
18-Jul-2004
More by : Dr. Neria H. Hebbar
---
---
| | | |
| --- | --- | --- |
| | Your photos of the skies are absolutely stunning, and your poetic captions are so apt.Thank you for sharing your talent. | |
---