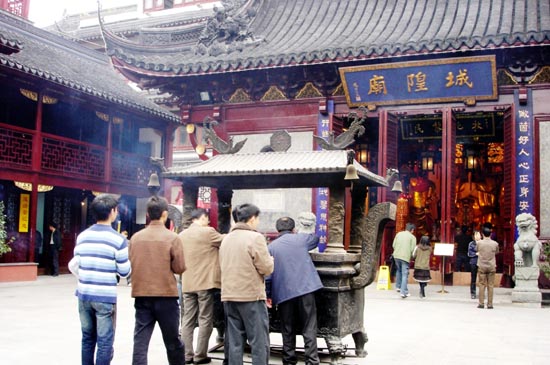 Men pray for prosperity.



Inside the old town, the temples exude sanctity.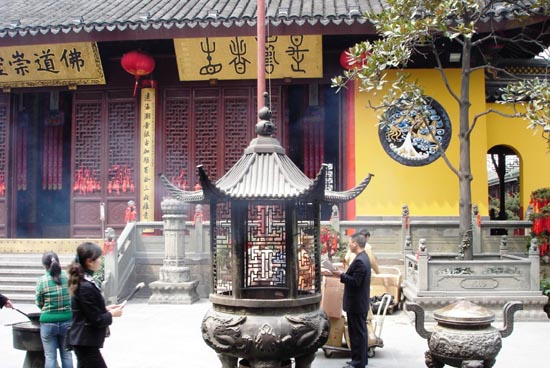 The Jade Buddha Temple of Shanghai attracts not only tourists but also local and overseas pilgrims.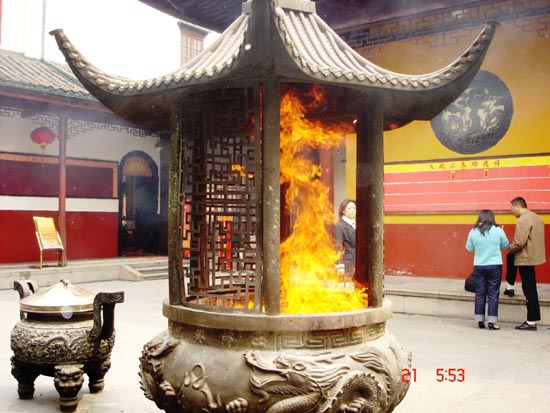 Incense fragrance spread through holy fire, the Jade Buddha Temple compound.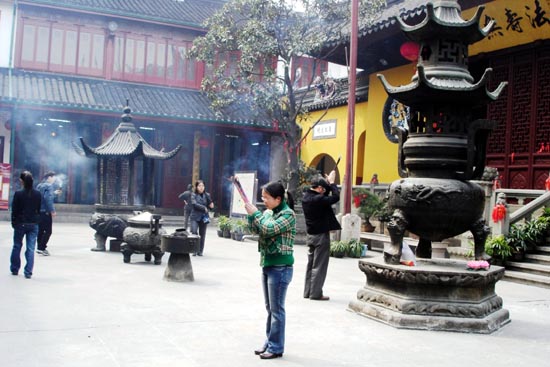 Celestial smolders, divine ambience evoke spirituality, Jade Buddha Temple.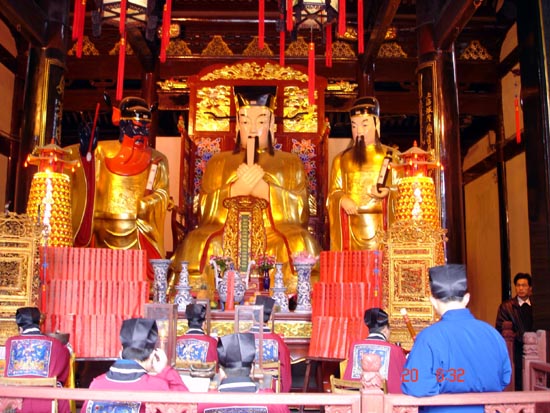 Temple priests perform colorful rituals with music and chants.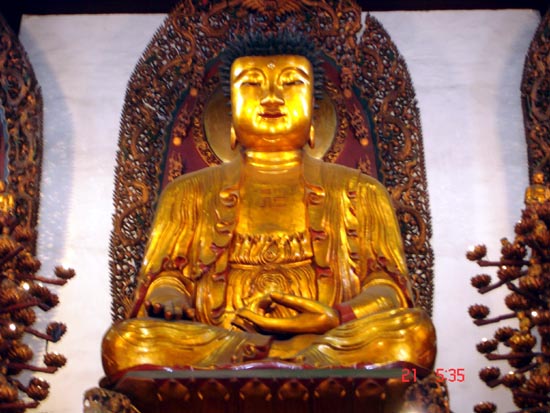 Torso of the holy shrine, gorgeously ancient, reveals remarkable embosses.
An immediate relationship builds with peace Ahimsa Parham Dharma.