Sri Lanka: The New Great Game in the Indian Ocean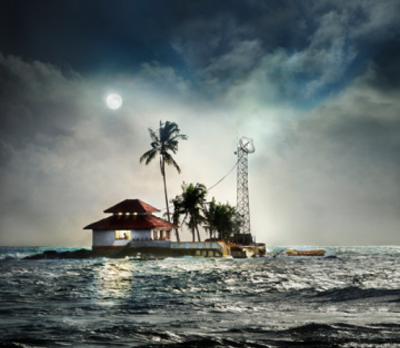 A year after the end of conflict in Sri Lanka, a new Great Game is unfolding in the Indian Ocean with India, China, Japan and the United States competing for strategic space on the pearl drop Island on the sea and oil routes from West to South East and East Asia. Thus there is a beeline of major powers to invest in Sri Lanka with the government's policy of inviting foreign money in projects both infrastructure and industry acting as a catalyst. How much interest these countries have in growth, development and political equity in the country remains to be seen, what is evident is that each state is attempting to maximize gains from the peace dividend that the Sri Lankan government is reaping now.

At present the trend of investment is government led with a large number of aid and assistance projects. The North and East are particularly sought after due to the humanitarian nature of the assistance and low base of infrastructure due to conflict there is ample scope for development and with governments willing to spend there would be a competition to invest in the country as a strategic resource as much as for returns on investments. That is why the investments seem to be driven by governments rather than by private players who appear to be wary and possibly testing the waters as to how the current phase works.

The Jaffna peninsula seen by many as the hub of Sri Lankan Tamil aspirations seems to be in the forefront for investments. India is already planning to open a visa consulate there and has a large number of projects in the pipeline including refurbishment of railways, harbour and airport in the peninsula. The USA is said to be establishing presence in Jaffna with a mini centre linked to the American Center in Colombo. Chinese presence in Northern Sri Lanka is also said to be high leading to some adverse reactions by Indian analysts.

India's front line role remains undisputed for now. The Sri Lankan President during his visit to India from 8 June was accorded a ceremonial welcome at Rashtrapathi Bhavan on 9th June and a banquet was also hosted in his honour. Rs 500 Crore grant was given for the humanitarian relief, rehabilitation and resettlement of Internally Displaced Persons (IDPs) along with assurance of programme of construction of 50,000 houses for the IDPs in Northern and Eastern Provinces. The railway assistance included Madu-Talaimannar railway line, reconstruction of the Omanthai-Pallai segment of railway track and provision of railway wagons. The work on all these construction projects will commence latest by October 2010. India is also providing assistance for construction of 50,000 houses for Internally Displaced Persons in the Northern and Eastern Provinces.

Not to be left behind, Chinese Vice Premier Zhang Dejiang was in Sri Lanka immediately on return of Mr Rajapaksa from New Delhi and six agreements and MoUs relating to fields of information technology, maritime ports, economic and technical cooperation, and southern transportation development have been signed. Of particular interest to the Chinese is the second phase of development of the Hambantota port in the South which is the constituency of the President as well. The port is said to have high potential being a deep water one requiring limited dredging and may well be a hub for transshipment from large to smaller vessels. This is also a strategic outpost on the sea lines of communications, thus the Chinese with an extended oil chain from West Asia would like to have some say here,

The other important donor of Sri Lanka is Japan, which too needs to have the oil routes secured apart from the generally sympathetic approach that the Japanese government and people have for developing countries. Thus as per the Japanese Embassy in Colombo, Tokyo has contributed approximately 40 million US dollars since 2009 for humanitarian activities in Sri Lanka. Japan has also promised to provide 100 million Japanese Yen (approximately 1.1 million US dollars) through the Office of the United Nations High Commissioner for Refugees (UNHCR) to the IDPs. This substantial aid will go a long way in ameliorating needs of the people in the North.

President Rajapaksa would no doubt be happy to see all the investments flowing in and he is also confident of warding off any fears of hegemonic aspirations of any of the major states now investing in the country. Thus by inviting some level of big power competition he would seem to be making the best of both strategic and economic engagement with the 'wealthy'. How long the honeymoon of investments lasts before things take a political turn remains to be seen, for great powers would not like to put their money if there is no take away. The Great Game therefore will be a difficult power play even for a seasoned statesman as the Sri Lankan President.
13-Jun-2010
More by : Col. Rahul K. Bhonsle
---