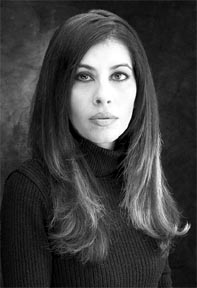 Q. What do 'being a Muslim' and jihad mean to you?

A. It is something that is evolving for me - it is a combination of the faith and culture. It means being ammiji's granddaughter; it is in how I am as a neighbor, a friend, a wife, and my responsibility to social justice and social causes. That is the essence of being a Muslim for me now. Jihad, for me, means any type of struggle to live a more authentic life, and to go into your inward battle. I really don't associate it with holy war. It is inner struggles and battles, whether it is with marriage, friendship, work, or religion.

Q. What was your experience of meeting with Muslims holding a wide spectrum of beliefs?

A. Actually, going through it was intense, and the circumstances around it were very intense. When I first started this (film), I thought I wouldn't meet with fundamentalists because they represent a part of Islam that is not true. But when I realised that I really fear them, I knew I had to face that part. So every single person was important and made a difference and contributed to where I am. When I was going through it, it was hard to take it all in, but now I'm dealing with it.

Q. How long did it take for film to be completed?

A. Nine months - but I had been researching and writing a year before that. And I told myself, I wasn't going to censor myself, it was going to be completely honest and open.

Q. What kind of a response have you got to the film?

A. I didn't expect it to be positive. I thought 'you are airing your dirty laundry, you are saying you don't pray and you are up against so much'. But I think I struck a chord because what I went through (in terms of grappling with Islam, why September 11 happened, and jihad as a political crusade) is what many Muslims went through personally. The response was overwhelming from Muslims and non-Muslims. Many Catholics came up to me and said they too have gone through similar experiences!

Q. What is your next project? And have you now decided to make only films?

A. I am interested in doing something on child trafficking and sex tourism; it's still in the research phase. I caught the bug. It was such an experience of where I should be and what I should be doing.

Q. How long were you in journalism and how did that help you as a filmmaker?

A. I started my career in journalism on air and worked with CFMT (Canada's First Multicultural Television station), YTV, CTV (Canadian Television), WTV (Women's Television network) - both in front of and behind the camera. Also, the great thing about a journalism background is that it helped in setting up these interviews and researching for the film.