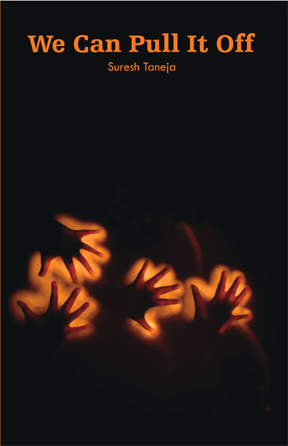 I am fortunate to be one of the first few to review this book. I can't wait to give the final verdict. This is the most creative, well intentioned and most interestingly and intelligently told story. Once you start it, there is no way to leave it half finished. Kudos to the debut author - Suresh Taneja - that despite being in an unrelated profession, his first work reflects his sincerity, concern and clarity of mind. It is not easy to write a compelling story on corruption and declining values, but the author treaded on a territory never experimented by others and he has come out with flying colors. It is just a matter of time before the author would earn well deserved recognition.
This is a story of four youngsters who chose to fight the issue of declining moral values which have engulfed our life and way of thinking. Being from rich families, they were well protected and but for the love for their country, they had no reason to take up this cause. Their biggest dilemma was what to do and how to make a beginning to leave an impact and create a momentum. They knew that they needed to be offbeat and creative… their strategy is the hallmark of the plot. It caught other youngsters by storm and not even a single family was spared from the impact of the movement. It was nostalgic for them to recall their experiences two decades later, by when India had transformed into the most formidable and prosperous country.
While reading the story, you can't help noting the hope, optimism and the positive thinking of the author. It is infectious and you feel as if you had been a part of the journey and present all along. Missing this book is your loss.