When we plan a journey, our preparation will depend on the duration and location of our destination. Similarly, our views on death will determine the quality of our lives. If we think that a human being as just a body, we will not take up a long term view of life; but if we believe that we are more than just physical entities, our philosophy of life will be different.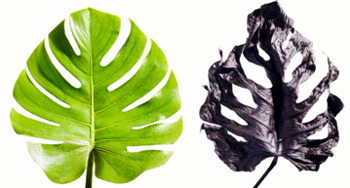 Death is a great leveller and God is not partial to anybody. A lot of people are very angry with God for taking away someone they love. But if the rule of life is – death is inevitable, why use God as a punching bag? We grow up believing 'the young do not die', 'death will come with old age' and then blame God for shaking our unrealistic belief system. One visit to any hospital will make us aware of just how many people die in the prime of life! In fact, in our anger, we forget all our strength we can mobilize from within ourselves and from people around.
Most people refer to death as a tragedy and a disaster. The nature of the sun is to rise and to set each day. Would you label the sunset as a disaster? The nature of life is to be born and to die and yet we, who are most unprepared for this natural process, look upon it as a tragedy. Not getting along with people when they are alive and not investing in relationships which are important is a tragedy: the disaster is when we stop growing (emotionally and spiritually) by not questioning our old ways.
Death is a topic which most individuals feel uncomfortable about. Is it not strange that we consider death morbid and somehow believe that by not talking about it, we will avoid it? We tend to forget that we cannot be sure of any event in life – except one: and that is death.
Death of a dear one is an opportunity to revalidate our goals. It can be a pause in our mad preoccupation with non-essentials like money, status, power to find out what is really worthwhile. When a dear one is alive, we often take the relationship for granted and not nurture it. At times we value it but find no time. We clutter up our day with rituals rather than investing in meaningful relationships.
We all say we love freedom, but we are enslaved to old ways of thinking and we use activity and 'busyness' as a distraction from self reflection and finding our strengths.
Montaigne has said, "We do not know where death awaits us; so let us wait for it everywhere. To practice death is to practice freedom. A man who has learned how to die has unlearned how to be a slave."