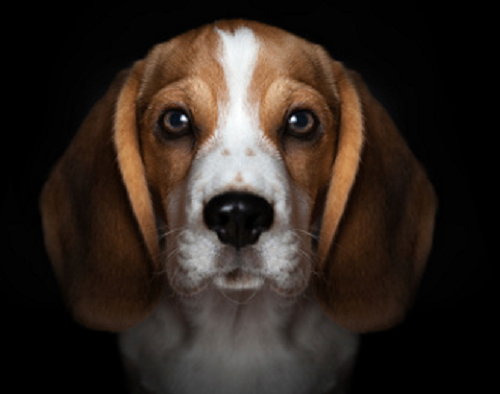 Most dog lovers claim that their dogs are the happiest lot. Wish they could understand our language, sentiments and feelings!

Well, I can say about myself, I get peeved when my master takes me out on a walk, tied to a leash and keeps tugging at my neck. He doesn't allow me to sniff the lovely aroma left behind on the electric pole in front of our house by the most beautiful pariah bitch that moves around our house. Further ahead during the walks I get several tugs preceded by sharp 'Nos' from the master-as I try to sniff the green patch on the curb, where several dogs pass and lift their leg. Some of the smells are so intriguing that I have to bury my nose in the patch to discern them. But lo, my master does not like the idea and sometimes apart from the jerk on my choke collar and the loud NO, he even hits at my butt, forcing me to move ahead. He is always in a hurry while walking me and wants me to finish my job in a jiffy. While he, takes his own time with his newspaper in the Loo. Isn't it cruel to force us out on a rainy day, while the master does his job in his comfortable seat!

Actually there is a world of difference between his thinking and my thinking. He as a man thinks that I understand everything, yet try to be naughty. Whereas, I as a dog feel that my master, though most loving and caring, needs a bit of training about giving us the required freedom while on a walk. When I sniff at a heap of dirt, my master is scared. I know, the picture of Vet's bills and medicines, apart from the agony that I may face, flashes in front of his eyes. But sniffing-is it really that contagious!

Sniffing does remind me of another peeve. Humans imagine that we discern things like them. They don't realize that we do not have a three dimensional vison like them. In order to find out a person whether he is a boy or girl, we cannot make out with our eyes alone. We have to sniff the person at the right place. And the moment I begin to sniff a guest-I get a banging as if I have sinned. I don't know, is that really a sin to sniff a person in his/her crotch!

My master has two kids aged five and seven. Since I have come to their house, we have become great pals. We play a lot. Except when they go to school, I never feel lonely. We have formed our pack and life is fun. But you know what? My master and mistress on weekends, suddenly go away with my pals and leave me alone in the house. Now imagine, living alone all by myself all day is the biggest possible torture a pack animal like me can ever imagine. I cry and howl for some time. But that doesn't help, so in order to keep me occupied I have to do something. This flat on 20th floor is looks like a dungeon to me during those hours of isolation. A small balcony is the only place from where I can watch the sky. That place too is frightening because of the frequent monster-like planes flying overhead. Therefore, I just rush out to the balcony, pee there and come back. My usual toys get boring during that isolation. I devise my own. The polyester-filled cushions of the sitting room become the best toys and playmates for me during those hours. I imagine them as small animals and attack them and tear them apart. Oh! Its' such a fun!

This fun is circumstantial and lasts only till the family arrives. The moment door is unlocked I rush forward to greet them- wagging my tail and wriggling my body. I can't express my happiness in words- like them. Tail wagging and wriggling my body is my way of saying 'Oh how happy am I'! But to my horror, the booming voice of my master and tight slaps from the mistress and the sullen faces of my mates tell me-it's all over. Still, to me this anger on part of my masters is much less a torture for me than the hours of loneliness.

For me it's a dog's life you know. A young couple landed at my master's place. The lady had a huge tummy. She continued to live with us for a few months and we became good friends. She used to love me, hug me and talk to me in the most soothing tones. One fine evening she left with her bag. After a few days, she returned back home, with a babe in arms. Till then I was allowed a free run of the house, except the kitchen. I was curious to see and go close to the wriggly bundle of flesh she had brought with her. But to my disgust, the doors of the bedroom were permanently shut for me. Even those two kids were going in freely. But I was not allowed. I used to sit outside the door, try to sniff that infant from a distance and make my own conclusions. I guessed that tiny creature was another animal.

One day, the lady (guest) forgot to shut the door after her. And I got the chance of my life. I just sneaked into the bedroom. Without wasting a moment, I jumped on to her bed and there was the tiny creature. He was wrapped up in cloth and I could only see his face. It smelt of fresh milk. I could not desist from licking that soft little face. Suddenly, the world became dark for me in a fraction of second. I was being pulled by the master by my hind legs with great force. Even before I could howl, he threw me on the floor outside the door with a loud bang. He gave me a big kick on my butt and I went howling like never before. Both my masters, I had never seen them in such anger.. They had sticks in their hands and were chasing me around the house, shouting and hitting me whenever they could. I was never ever so scared in my life.

Even today, after so many years I can never make out why licking the face of a new born babe is considered such a sin by these two legged creatures, who claim to be our master!

The list of incidents when I get peeved is endless. I just pray that someday in future we the dogs become master of this creature called the man. We will teach him how to lick, how to have fun by tearing things and how to pee anywhere you feel like and what a great, perverse pleasure it is to sniff at the crotch!