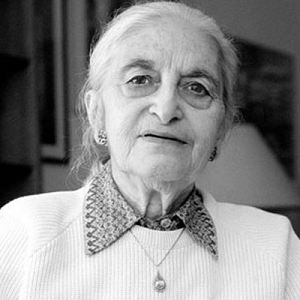 As the news of the demise of Ruth Jhabwala comes, one is reminded of moments of joy, sorrow, despair, love, ecstasy, jealousy and so many other emotions that one spent with her. India fascinated Jhabwala. The fact that her husband is an Indian enabled her to have an insider-outsider view of India. Her international fame rests on her Oscar winning screen plays and of course her Booker prize for literature. Jhabwala wrote profusely.
As a house wife based in Delhi, she observed India very closely. The Punjabi culture, the dress sense of those days of Delhi when it was more Punjabi in taste, the food, the dance of ladies, the parties, that love for food and of course love affairs ( the inevitable part of life anywhere) find exquisite expression in her novels. Personally I might have read just three or four of her novels but it was her collaboration with Merchant Ivory Production that forcefully brought her presence in the public sphere the world over. We can see how finely she has written the screen plays of immensely acclaimed Hollywood movies.
Being an Indian, my favorite movie remains 'Heat and Dust' wherein Shashi Kapoor acted simply brilliantly. The grandeur of Indian dynasties, then their fading influence, the bewitchment of English ladies for Rajahs, the elegance, the customs and the magic of royalty is woven all over. Jhabwala was a master in adaptation as well. She wrote screen plays based on the novels of other great novelists like Henry James, E.M. Foster and Jane Austen. She added creatively to original pieces. Her recent original screen plays like 'Surviving Picasso' show how active she was till the very end.
Jhabwala truly represented the spirit of our times. She was a roaming soul. She did not belong anywhere and yet she wanted to belong everywhere. A German Jew, their family fled to England. Her successful architect husband, Cyrus gave her the Indian experience. And finally she died as a naturalized American in New York. She kept moving. We are all immigrants in this world, anyway. But for Jhabwala, migration was a living word. She lived 'migration' all her life. She maintained her creativity. As a student of literature and creativity, my salute to Ruth Prawer Jhabwala!