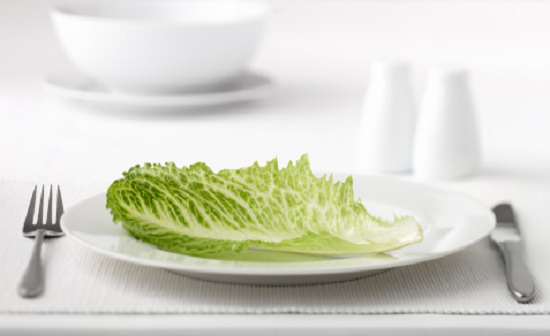 I don't exactly remember where I heard somebody talking about the book 'Living Without'. The discussion was on environmental conservation. If we consume less, we'll be saving the environment. But is that really so simple? I mean there's so much of advice all around, 'Eat organic. Take lemon tea. Avoid desi ghee (it's so tasty anyway). Wear cottons. Wear progressive lenses, coated, screened, branded 'cause you use computers all the time. Exercise regularly, of course. Use honey. Don't take sugar. Avoid too much salt. Breathe with one nostril, closing the other and vice-versa. Use stairs; not escalators. Eat this leaf, that leaf. Use good shoes - Reebok, Adidas, Nike otherwise you're feet might ache. Use air pillows. Use this oil, that oil on hair, this shampoo; that gel for skin, for chin, just everything. Use whole grain biscuits. Avoid fast food. Use gel to avoid mosquitoes. And yes, take automatic toothbrush which works with battery. Play Holi with organic colors.' Apart from this endlessly growing list of 'sane' advices, one has one's own compulsions like using cars and ACs.
I remember Gandhi having written at one place or the other that his associates told him how much it took to keep him in poverty. Sometimes I just feel like declaring that the minimalist approach to life is a farce. If anyone says that Steve Jobs was a minimalist, I feel people have not understood things. Jobs created designs which were immensely simple and yet immensely costly. Simple is costly these days. Pure air, pure water, healthy habitat, natural fabrics, pure food - it's all elite, completely luxurious. Minimizing needs and living a simple life is the ultimate luxury. The two ideas don't match. You should have your own farm in order to have chemical free grains; then you must have your own cattle to have chemical free milk. Then what about spices and vegetables? Can a poor person afford pure food? No.
How can less be more? I mean I can go on and on at the philosophical level propounding great theories of minimizing our needs but is it really possible, especially in today's world? Travel is a must; meeting people is a must; dressing decently is a must; good books are a big must; wi-fi is a must; cars are a must. Mineral water is a must. Proper medical care is a must. Education is a must. What is not required? And everything comes at a cost. Honestly, can we do without a TV or a fridge? We just can't. Then why go on lecturing on 'use less; save planet'. We need larger solutions for saving the planet.
Just see our god men. They are supposed to be the masters of controlling material needs. Just how minimum their needs are - pure ghee, dry fruits, silks, the best cosmetics, pure milk, and of course air travel, fleet of Rolls Royce and it goes on! If you see from their point of view, you'll see that the very basic requirements of their profession are so costly. It takes a lot to create that holy, natural, pure, 'minimum' atmosphere.
People call Giorgio Armani, a minimalist. Well, you can call him a minimalist in terms of designs. He eliminated the unnecessary in women's clothing; the unnecessary frills and layers. But then Armani is one of the costliest brands. Here too simplicity comes at a high cost.
Yes, I can give Toyo Ito, the Japanese architect the title of a successful minimalist because he changed the meaning of architecture. Changing building materials can be a revolutionizing minimalist approach. We should relook at the idea of an abode in the present century.
Overall this minimalist theory looks more bookish than practical. 'Consumerism is violence against nature' - this can be a good slogan but in reality it is very difficult to follow. If we really want to save environment, we need larger solutions like practically possible electric automobiles, cheap and easily available solar energy and things like that. Otherwise, all minimalist talk will just remain talk.