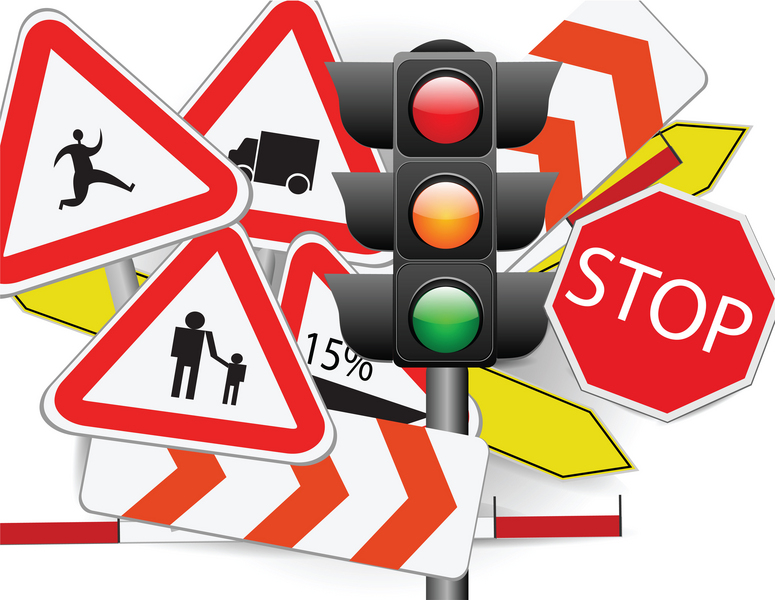 As per the definition by US National Safety Council, Defensive Driving is "driving to save lives, time and money in spite of the conditions around you and actions of others". The council has devised "Defensive Driving Course (DDC)" which is a form of training for motor vehicle drivers, and it goes beyond mastering the road and traffic rules and basic mechanics of driving a vehicle. The aim of the course is reduce the risk of road accidents by anticipating dangerous situations despite adverse conditions and mistakes of others.

The word in italics ("others") is the key thing here. There are three levels of driving – Rash, Safe and Defensive. If you are a rash driver, it is highly probable that you will cause an accident. If you are a safe driver, you are unlikely to cause accident yourself. But mistakes and carelessness on the part of others on the road may still result in mishaps. It is with the intention of preempting, and accounting for errors on the part of others (motorists and pedestrians) you need to master defensive driving.

The Golden Rule is "Be prepared for most unexpected". For example, when you sound horn you presume that a person crossing the road has heard you and that he would react appropriately. Defensive driving trains you to take care of the possibility that the person concerned may not be attentive enough or that he is hard of hearing.

In India, defensive driving is more important than in western countries. Violation of traffic rules are becoming more and more common of late. A few examples are listed below:

1. Driving on the wrong side. In order to regulate and streamline traffic the authorities are forced to construct road dividers in cities. These road dividers are cause of wrong side driving as people tend to avoid driving an extra kilometer of half.

2. "Jumping the red light" at traffic islands. Almost every motorist is in a great hurry for whatever reason. The caution here is that "beware of the green light" as you are quite likely to encounter an intruder.

3. Ignorance about "Right of Way": This concept is almost totally absent in India. There are clearly laid out guidelines relating to Right of Way. For example at a T-junction a person going straight on the main road has the right of way. The person who is entering the main road does not have the right of way and has to stop and wait before entry.

4. Improper lane driving: One is not expected to cross lanes without giving indication. Lane crossing is strictly not allowed over curved portions.

5. Bad roads and crowded traffic: These two factors make it difficult for even the most earnest of the drivers to stick to traffic rules.

The foregoing are just a few of the causes which have made driving in Indian cities very hazardous and make defensive driving all the more important.

It is worth noting that In the United States people are encouraged to take DDC. There are many incentives offered. One such incentive is rebate on insurance premium amount. Such things are conspicuous by their absence in India. Hope that the authorities concerned take suitable steps in this direction.
Comments on this Blog
---
| | | |
| --- | --- | --- |
| | Sir, How true is a statement made by our missile man, "We Indians are very traditional to our values at home. But once we come on roads, we become animals!" | |
---
| | | |
| --- | --- | --- |
| | Ashwani, It is a very profound question. There are so many things related to Indian traffic, rules and violations. I am personally conscious all the time about DD .. still I violate the principles and quite often because someone else is not cooperating. Coming to your point about many people being illiterate and not being knowledgeable, I say that it is for the educated persons to lead and show by example. Sadly it is the elite who are irresponsible. It is all about culture and attitude. Thanks for your observation. | |
---
| | | |
| --- | --- | --- |
| | Dear sir, On indain roads almost, all drivers are illitrate then how they will learn defensive driving and they dont want to learn also. what is to be done to change their attitude while on driving. | |
---