The popular saying is "Make hay while the sun shines" and the message is "make the best of opportunities that come your way." For making hay, however, one must be aware of when the sun shines and hence one need to be very alert and keep the eyes wide open.

According to Thomas Alva Edison Opportunity is missed by most people because it is dressed in overalls and looks like work. "When one door closes another door opens" says Helen Keller, "But we are often so regretfully looking at the closed door that we fail to notice the door that is open".

"There is never lack of opportunities." says Robin Sharma "Each day life sends you little windows of opportunity and your destiny will ultimately depend on how you respond to these windows of opportunity"

Opportunities and difficulties go hand in hand Here are a few famous thoughts:

"We are all faced with a series of great opportunities - brilliantly disguised as insoluble problems." - John Gardner

"Entrepreneurs are simply those who understand that there is little difference between obstacle and opportunity and are able to turn both to their advantage." – Niccolo Machiavelli

"A pessimist sees difficulty in every opportunity whereas an optimist sees opportunity in every difficulty". – Sir Winston Churchill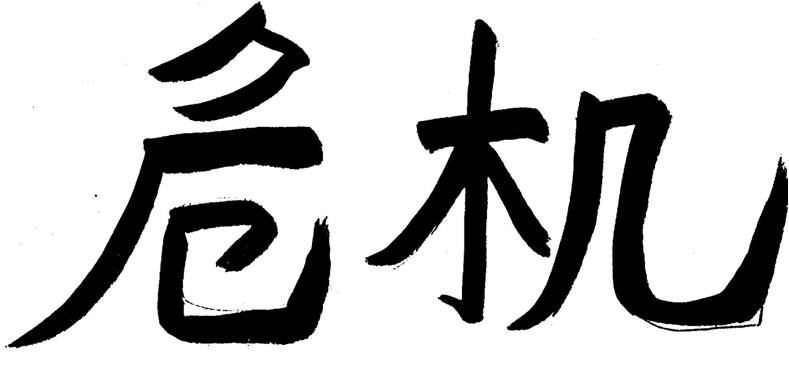 In Chinese language two brush strokes are used as above to write "crisis". The left side character means danger and the right side one means opportunity. John Kennedy recognises the inherent message and says "In a crisis be aware of the danger, but don't let go the opportunity"

All said and done, one still has to create opportunities. You have to "make things happen" as the saying goes. If the opportunity doesn't knock, build a door. If the phone doesn't ring, lift the receiver and dial yourself.