We all are aware of what has happened in Uttarakhand this June; in fact it does happen at the other places too. We cannot close our eyes like a rabbit after seeing this "wild cat" nature at-tacking on us. Actually it is we, who are compelling nature to take revenge. Uttarakhand was and is a beautiful place where nature is at its best with 93% area covering mountains and 64% covering forest. Most of the northern part of the state is covered by high Himalayan peaks and glaciers, while the lower foothills are densely forested.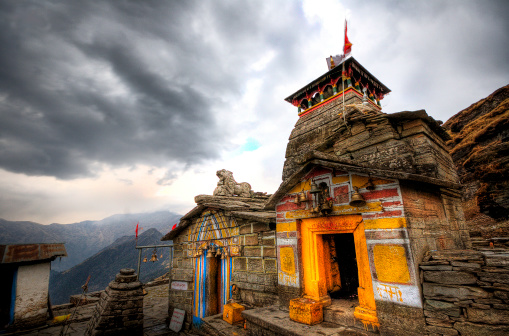 The disasters like floods, cloud burst, landslides, deforestation etc. has been taking place from the past few years due to continuous human interference. But this disaster is a big one which has destroyed thousands life and lakhs' habitation.
Environmentalists say that this disaster was inevitable due to excessive tourism, rampant construction, felling of trees and building of dams in the name of development. The government was unable to check the indiscriminate construction in the ecologically sensitive upper Himalayas that has caused the widespread devastation in the state. The hundreds of dams and hydroelectric projects built on the Ganga and its tributaries — Mandakini, Bhagirathi and Alaknanda have also contributed a lot in this devastation. The state gets high intensity rainfall and is prone to landslides. It also falls in a zone of high seismic activity. Even then, large hydroelectric projects were established and increased the risk of disaster manifold as they involved the construction of dams, long tun-nels, and roads, all of which require the blasting of hills. The untreated sewage flowing into the river also pollutes them, causing the riverbed to rise, leading to floods. Illegal mining of the stones from the riverbed also make use of heavy excavators leading to the disaster.
The high volume of religious tourists is a major problem. The Char Dham Yatra i.e. Kedarnath, Badrinath, Gangotri and Yamunotri has now become tourism for people and it has caused the most powerful impact in devastating the beautiful ecology of the state.
If all these destructions to the nature in the name of development will continue to happen, then there is a lot to come and destroy us. It is a request to all the people please do not play with na-ture, join hands to protect it and save it from the hands of devil constructors who are using it as a means to earn money. Remember, we have to pass this beautiful heritage to our descendents, so use judicially and use sustainably else we will have nothing in our hands to pass on.