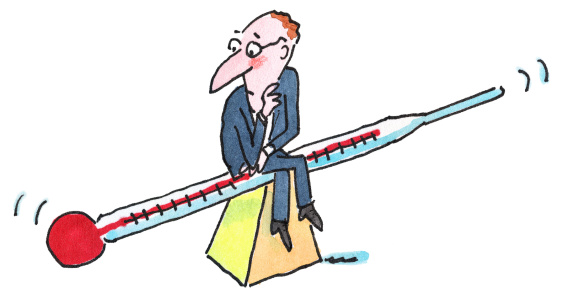 As Newton's third law of motion says, for every actions, there is an equal and opposite reaction. In physics, energy doesn't diaappear, it is transferred.

Well, we can look at life the same way. Where there's a loss, there's a benefit. It's like a seesaw really: When one side of life feels weighed down, there may be another side lift ing up. The rain that's washing out your picnic is watering the plants, after all, and another day's blazing hot weather is at least making it warm enough to swim. Somewhere, there is a a benefit; somehoe, there is gain.

When the person you love chooses someone else, it's the seesaw of love: The loss you're feeling now is only opening uou up for the gain of a future partner who loves you to absolute pieces. You'll both be better off for the love you'll get to have.

Somewhere, somehow, in every moment if life, where there is emptiness in one place, there is fullness in another. We're one seesaw, sharing our energy with one another, taking turns in losses and getting our chance at the gains.

We each get our time on the top of the seesaw sometime. Just endure this down until your next ride up.
Image (c) Gettyimages.com