Mahatma Gandhi was so great in so many aspects that it is difficult to identify any one particular attribute to describe him.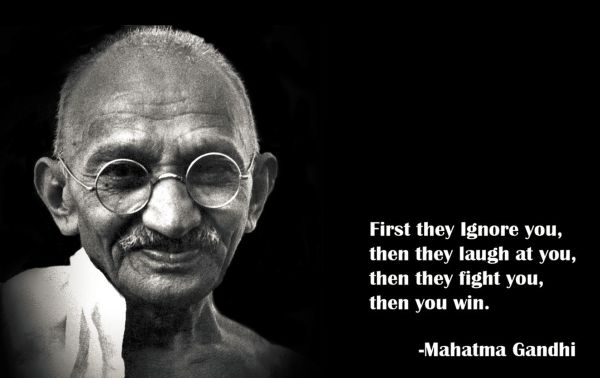 He was the champion of non-violence (AHIMSA). He was greatly instrumental in removal of untouchability. He was not a religious fanatic. He was a realist and pragmatic. He also championed and promoted rational thinking.


I just reproduce a few of his best quotes. These sayings are of eternal relevance and appeal.
In a gentle way you can shake the world.

Be the change you wish to see in the world.

My religion is based on truth and non-violence. Truth is my God and non-violence is the means of realizing Him.

I reject any religious doctrine that does not appeal to reason and is in conflict with morality.

A healthy discontent is the prelude to progress.

India has unfortunately not lived up to his ideals. Let us hope that such a day will come.