The last few weeks have witnessed two major sporting events. The All England (Wimbledon) Tennis Championship concluded two days back. World Cup Soccer is still in progress and will come to a close within a week on July 14th. An analysis of teams and players who featured at quarter finals level makes an interesting reading.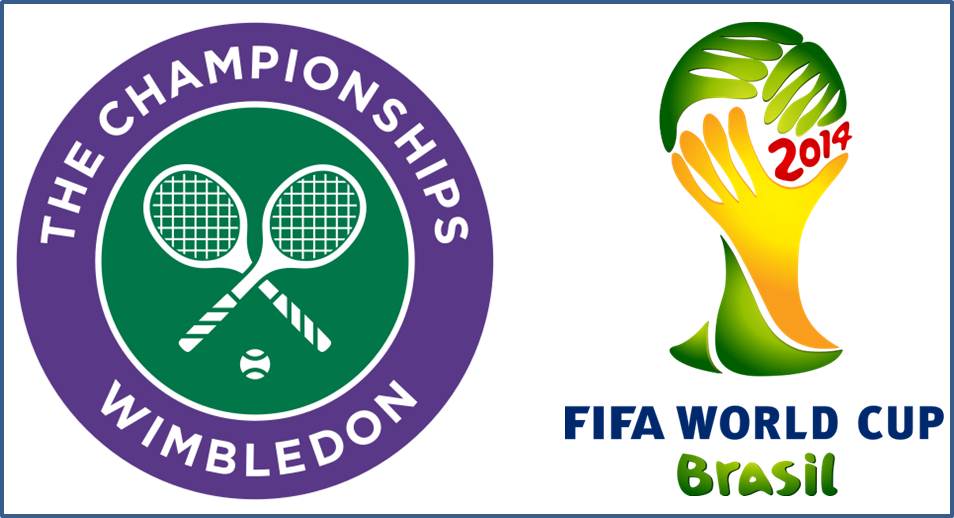 The Wimbledon quarter finals matches featured two from Switzerland (Federer and Wawrinka), two from Croatia (Djokovich and Cilic) and one each from UK (Murray), Australia (Kirglios), Canada (Raonic) and Bulgaria (Dimitrov). Thus there were six players from Europe. The total population of the six countries forms a mere 2 per cent of the world population.
(Source: Wikipedia, http://en.wikipedia.org/wiki/List_of_countries_by_population)

The quarter finalists in the World Cup Soccer were Brazil, Germany, Argentina, France, Colombia, The Netherlands, Belgium and Costa Rica. There are four European teams and four from Latin and Central America. This perfect balance truly reflects the dominance of the two regions in the world of football. The joint population of the eight countries is about 6.6 per cent of the total world population. Though this is better than the corresponding number in the case of Tennis it is still conspicuously low.

The statistics are interesting no doubt. At the same time it is really disheartening that Asia and Africa are totally missing in the above. These two continents have a total population of about 5.4 billionout of the total world population of about 7.1 billion which works out to about 76 per cent.
(Source: http://en.wikipedia.org/wiki/List_of_continents_by_population ).

The last part of the statistics raises many obvious questions. There is a serious case for introspection on this issue.

Look forward to views and opinions from the esteemed readers of BOLOJI.