Induction cookers were introduced as an invention in Chicago World Fair in 1933 that is over eight decades back. The use of technology, however, has grown very modestly over the years.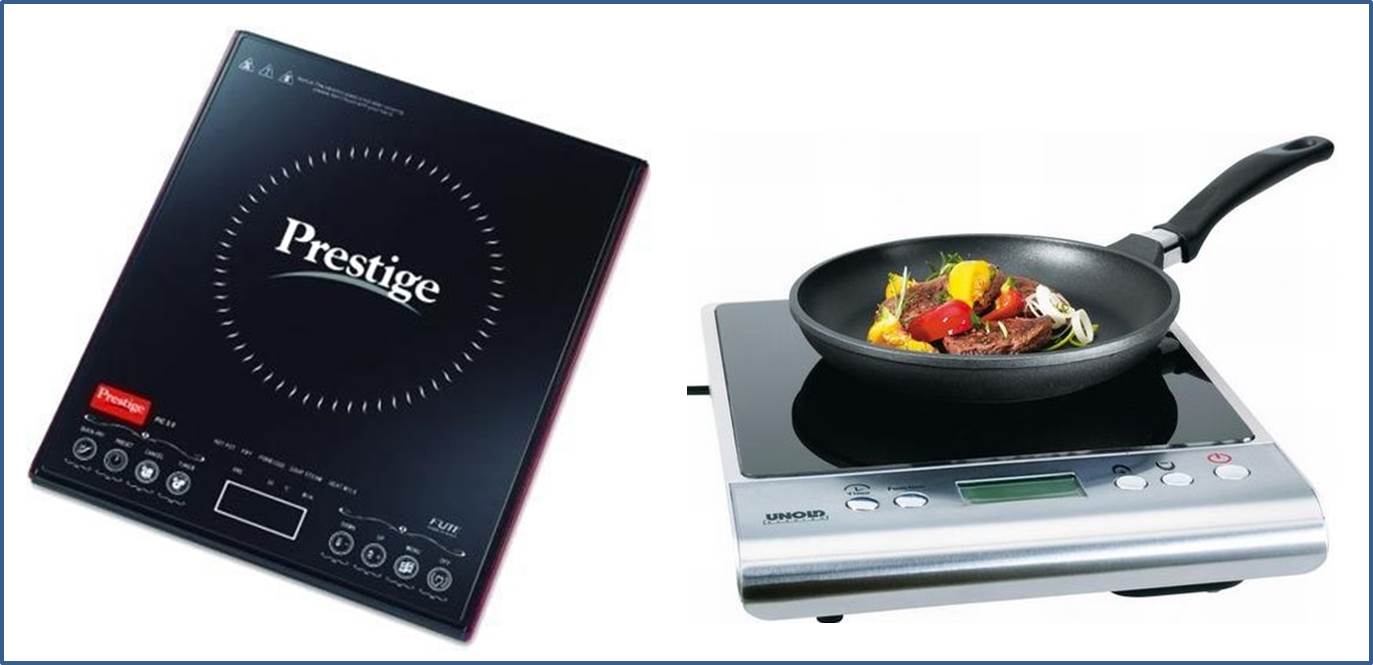 Unlike in conventional electric stoves, the induction cookers (also referred to induction cook-tops) do not contain heating elements. The bottom of the vessel itself functions as heating "element". As magnetic field passes through the vessel bottom, the latter gets heated due to its own resistance.





There are many advantages and benefits to be had from induction cooking as compared to gas and conventional electric heating. They are listed below.
1. Energy efficient. Over 90 per cent of the electrical energy is converted into heat.
2. No energy wastage. Only the requisite part of the vessel gets heated. One can touch the rest of the vessel without getting burns.
3. Electrically safe. There is no possibility of getting electric shock. Any part of induction cooker can be touched. In fact the induction heaters are classified as Grade 2 and require no earthing.
4. Time efficient. Cooking is faster as compared to gas and conventional electric.
5. Precise control. Heat control is one of the big drawbacks associated with electric stoves and hot plates. Control is much better in gas. It is even better in induction cooking as temperature control is digitally operated.
6. Hygienic. Easy to clean and maintain.
7. Attractive and stylish. The ceramic glass tops of the induction cookers have a shining surface and thus they add beauty to the kitchen.
8. Absolutely no radiation. The kitchen stays cool and hence more cooking comfort.
9. Convenience. The induction cookers are lightweight and portable.

The picture below is an excellent depiction of the induction heater's safety. Water is heated in the vessel but nothing happens to the towel.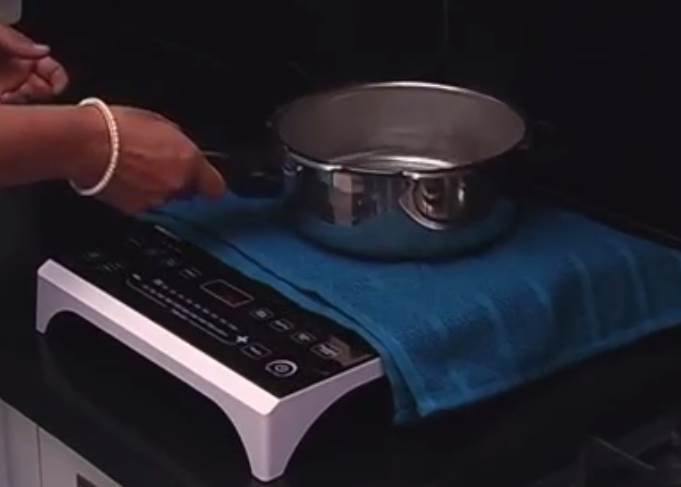 The above picture is taken from a demo video of Phillips. This is one of many YouTube videos available on the web and can be viewed (recommended ) at http://www.youtube.com/watch?v=0qye6J1Rv40

This post is made with the intention of bringing awareness among the readers about the benefits of induction cooking. In my assessment very small percentage of households in India (perhaps the United States too) use induction cookers. Families using convention electric heaters and hot plate should definitely migrate to induction cookers because of energy efficiency. Gas users also will do well to have an alternative in view of the multiple benefits listed above.