What the Architect Relocating to India Needs to Know
You spend the money – prodigiously. You put in the time – liberally. You took those sleepless nights in your stride – easily. You dreamt of making it big – all the time - and you feel your time is finally here. Those endless cups of coffee stimulated your system. Your BFFs liberally 'borrowed' your designs and you tolerated it all for bonhomie and camaraderie. This, not putting too fine a point on it, is it.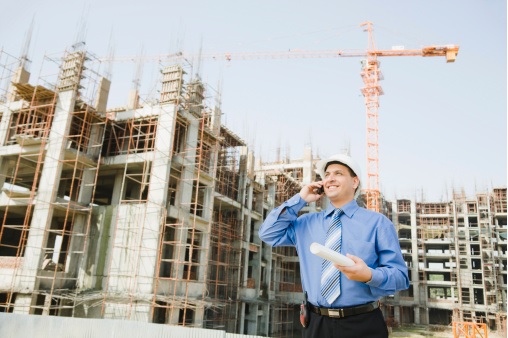 You're an architect. You have your old-font diploma, its hanging on the victory wall. You passed those agonizing qualifying exams, you may even have ground your way through an internship. And somehow, somewhere, it became enough. Your system is crying out for release.

And now it's high time for that 'you-time' you always dreamt of, that gap year when you're finally going to 'find' yourself. Your system, as they say, is urging you to do this, you've saved the money – dime by dime - waiting tables and flipping burgers.

Only the best will do. The mysterious East, here you come.

But travel is so expensive. Why not work at the end of your travel and earn that ticket back? Why not convert travel into work? How long are you going to find yourself? What about a career in that mad and glad East?

You might want to know what you're getting into. And the following facts might be of interest to you.

In 1978, the number of new architects registered in India was 580. In 2012, this figure was 3898.

In 1978, the population of India was 668 million. In 2012, the figure was 1.2 billion.
In other words, in the same period, while the number of new architects have gone up by about 6 times, the population has increased by 2 times. This means that the number of new architects in India is increasing by 15% every year.

So what do these 15% do? The 'impression' might be that an architect wants to set up his or her own practice, but once again the statistics are revealing.

At last count there were almost 400 registered schools of architecture in India. With an average of 10 architects as full time faculty, and hiring approximately 3 new faculty every year, this makes approximately 1200 architects every year registering as faculty.
This means almost 25% of the new architects in India will end up as faculty or working in some way or the other for schools of architecture.

Clearly, there is a disconnect between what an architect in India is 'supposed' to do, and what he or she ends up doing.
Naturally there are many – glad - exceptions to the rule. Many architects are running their own – and successful – practice, many are making money from these practices. But the days of the prima donna architect – are, it may be argued – over or almost over. These days architecture as a creative profession is a complex mix of negotiation, complicated build and design processes, and environmental negotiation and clearances. Small projects are more to do with getting the building 'constructed', while larger projects open up their own range of issues.
But you, you have a Western degree, from a great school. Doesn't that make a difference?
Once again, a snazzy diploma is not a sure ticket to fame. It is, at best, a door opener, one that gets you that interview, that social contact, and that first lead. But in a profession where much contact is with builders and hard-nosed home owners, the emphasis is on results, not where you may have come from. In fact, there is a tag of 'home-grown' to be earned – or won.

Interviews and friendly talks by this author collected the following impressions: that India is a testing ground – a hot bed - where trust and openness come slowly. People open up to you, but only after testing and testing again your mettle. "If you are looking at the city, the city is also looking at you". Neither is there much respect for what people and people working in the West may have achieved, even though they may pay you lip-service. "When I met them and heard their stories, I realized that they were also struggling".

No. What you have, is that 'exotic' and 'stranger' tag, and it's all about walking the high-wire between keeping that tag and 'assimilating'.
The lesson that one takes away from this is : the West is still the best for prestige and power, but home grown solutions too are finding their way. Non-'mainstream' nationalities – outside the US and the UK beware: while 'exotic' origins are in, expect to find work only in matters that somehow concern your 'nationalities' – embassies, consulates and the like. For people in India, family is important. And one of the best ways to show that you are a part of daily life is to show that your family is important to you, too.

Does working in India really differ from other countries in this respect? A heritage is important, and one of the best ways to show your heritage is to show that you are proud of your family – highlighting its positive features and not lying about the negative ones. In the small community of architects – 5000 per year is hardly a number – the truth is out, and the architect-to-be had better be prepared for this truth.

So what advice to architects wanting to start work in India, whether relocating from 'outside' or a home-grown product? Success is out there, waiting for you. But it is not going to come at the cost of disrespect, lack of patience or wheeling-dealing. These gimmicks will only get you so far.

There is no substitute for an essential wonder at the way things are done, a sense of humor, and infinite patience. Luckily there are so many things to be done that patience is a virtue, an asset, and not necessarily something to be endured.

One university has as its tag line – 'we make job creators, not job seekers'. This is perhaps another way of saying – India isn't 'out there', it's in you.

If you're coming, its best to leave all your baggage behind.

Continued to "A.V. Dynamic Market"