This is in continuation of the first article in which I dwelt upon the pathetic management of footpaths or pavements. This article's focus is on the problems faced by pedestrians while crossing. To say the least, crossing the roads in busy areas of Hyderabad and Secunderabad is an adventure in itself.

The picture below is one of the rare things in the twin cities. It is of foot overbridge with escalators. One can count the number of FOB's with fingertips. In the last two years or so at least four FOB's had to be dismantled to accommodate Metro lines.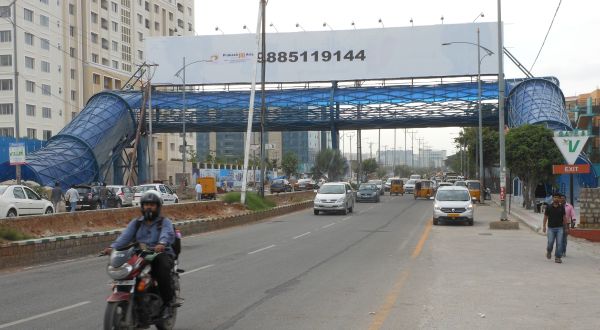 Hyderabad has the unique distinction of not having underground pedestrian crossing infrastructure. One was constructed in a very busy locality (RTC Crossroads, Chickadpally) in the late 1980's. Unfortunately it became the hub of anti-social elements and crime. It had to be closed. I feel that it is the failure of law enforcing people.

The two pictures below are typical of the prevailing situation in most of the busy roads. The picture is taken at the crossing of Sardar Patel Road and Parklane. What is to be noted is the fact that the vehicular traffic is not regulated at all. There is continuous flow of traffic from three directions. It is perhaps needless to say that there are no aids to the pedestrians in the form of zebra markings or go-stop lights.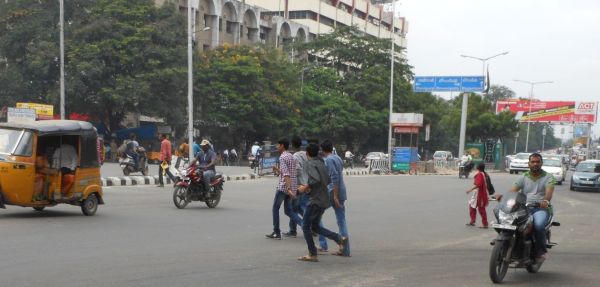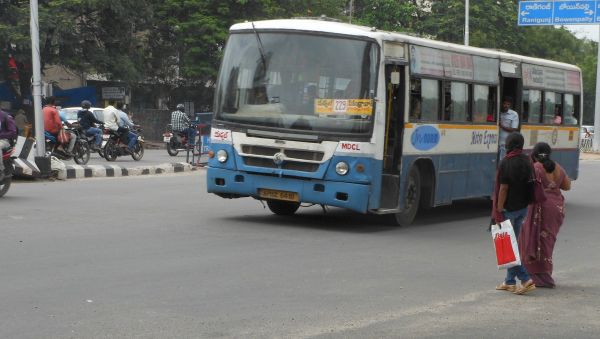 The picture below was taken at a very important and busy junction namely Begumpet – Ameerpet crossroads. She has walked through five lanes and just entering the sixth. She would have traversed about four lanes on the other side of the flyover. Here again, the traffic is not fully regulated and there is continuous traffic flow.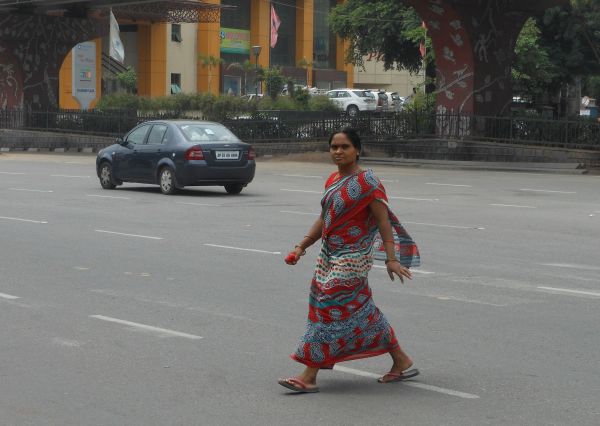 The next pictures are taken at Sarojini Devi Road, Secunderabad, yet another busy area. Here again there is continuous traffic flow and no help for the pedestrians.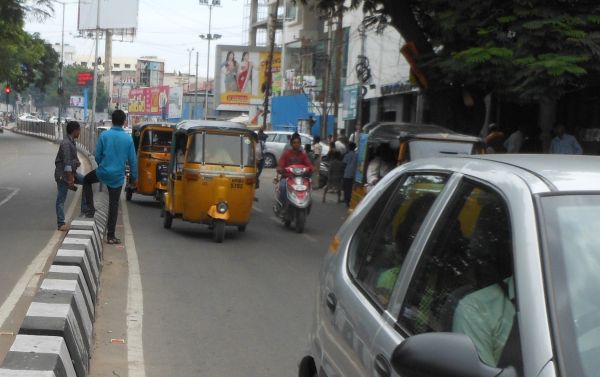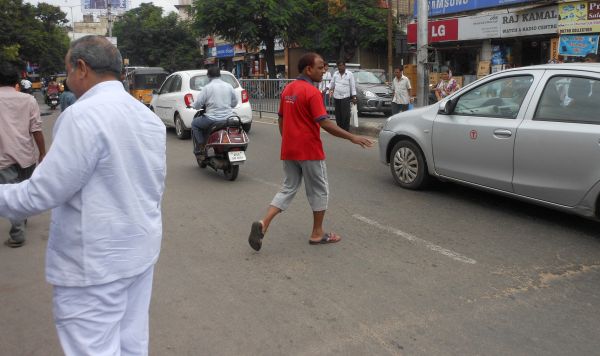 The picture below was taken at one of the two main roads of Secunderabad namely Rastrapati Road. To the right at this point is a road full of shops known as General Bazaar. A junction of two busy roads will be a sea of humanity. The sea is threatened by the ocean of vehicles.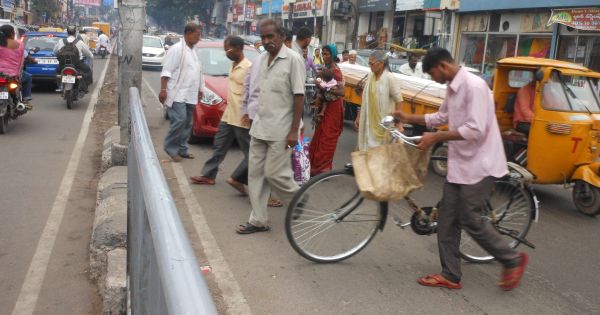 The foregoing are only samples of the prevailing situation in the twin cities. The foot uses of our roads face lot of hardships. Their woe is compounded by the fact the vehicle users rule the road. Rash driving is the order of the day.

True, our poor pedestrians deserve a better deal. Does anybody listen?