I am Vividh Bharati fan. This radio channel has a history of nearly sixty years and has thus a rich professional legacy. I have observed that the quality of the programs is steadily improving. The announcers, comperes and anchors are truly very professional. My preference while driving is this channel over other FM channels available. The main reason is that other channels like Rainbow and Mirchi are very noisy and contain too many commercials.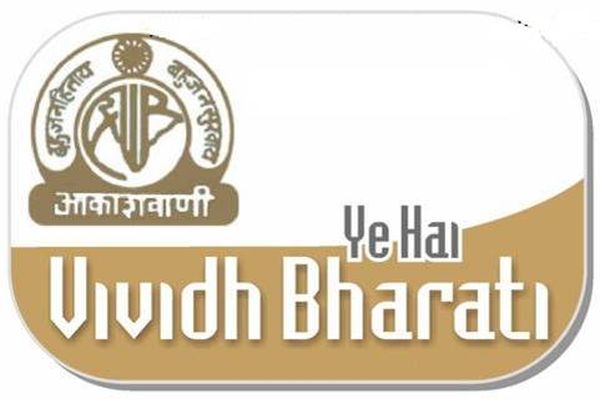 Recently I was listening to a feedback program in Telugu. This is daily feature in which the listeners share their views on the programs with officials and other listeners. They communicate "glads" and "sads" and give suggestions for improvement. One lady was pleading for allocation of more time for programs in Telugu language. This lady was from rural area. The response was that her feelings would be communicated to the authorities concerned from AIR
This particular conversation set me thinking and I soon realized that there is some PAIN of non-Hindi people which needs to be FELT. I, being, non-Telugu guy, always enjoyed Hindi language programs, particularly, Hindi film songs. I had never bothered to think that there is a second side of the coin. Anyway, better late than never, I decided to go deep into the matter and carried out analysis of VB programs. This blog article is the outcome of the study.

What is the daily program mix in Vividh Bharati? The following two images summarize the whole story. The following observations are made on the basis of graphic stats provided.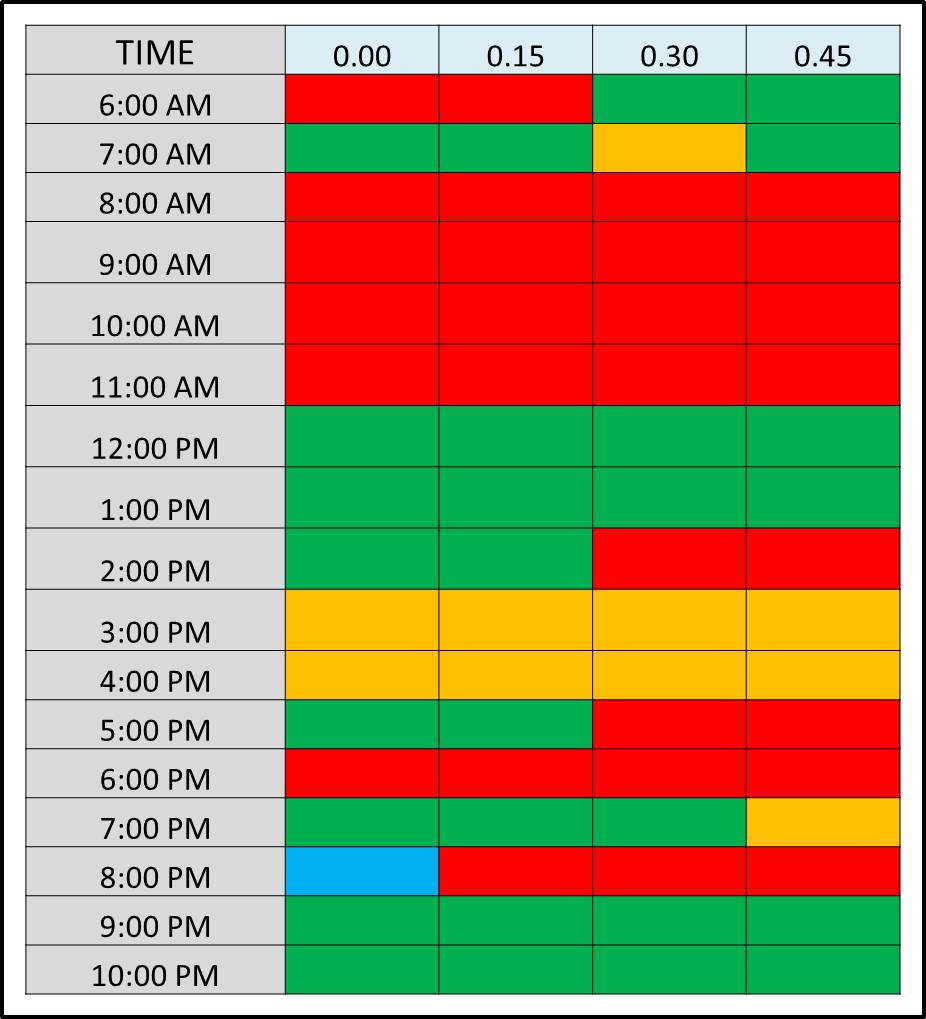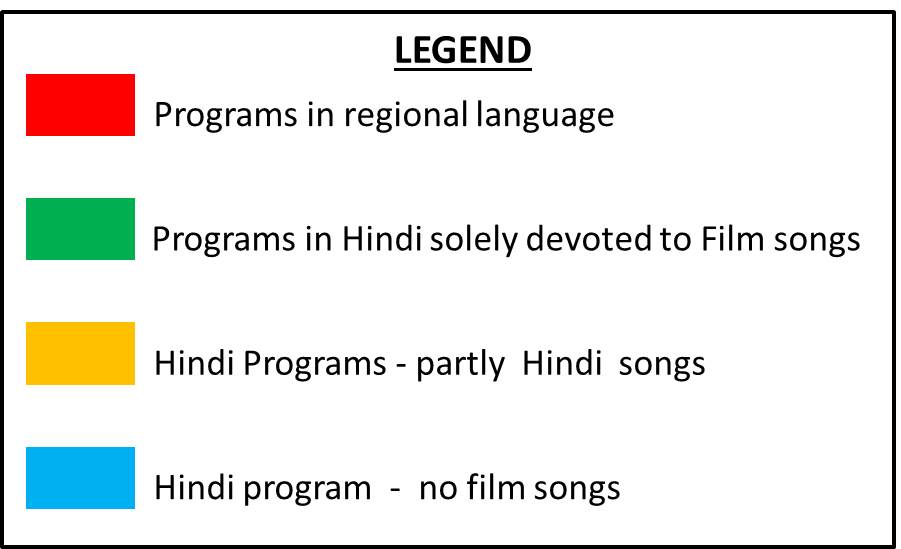 1. Vividh Bharati broadcasts programs for seventeen hours every day from six in the morning up to eleven in night. Programs in Hindi and regional languages alternately though not with any regular frequency.
2. There are sixty-eight fifteen minute cells in the image. Twenty-nine of these are in red colour denoting programs in regional language. This means that time allocated for regional languages is about 42 per cent.
3. Hindi language programs are mostly devoted for film songs. The orange coloured cells which are not wholly for film songs are devoted for Hindi film personalities. In fact there is only program with no link to Hindi films. This is 8.00 PM program known as Hawa Mahal in which short duration plays and skits are broadcast.
4. Vividh Bharati's obsession with Hindi film songs is so high that even informative and educational program is not spared. On Mondays at 4.00 PM there is program known as Sehat Nama in which health realted issues are discussed with specialists. This program lasts for one hour but discussion is only for about thirty minute and the rest are for the "doctor's favourite Songs".
5. I have also observed the Hindi's share of the programs is increasing. For example, the first hour of the day (6 to 7) was earlier entirely for Telugu devotional songs. Now we have only half an hour for this.
6. The most glaring thing of the graphic is the program share after 12.00 PM. Only 25 per cent of the eleven hours are provided for regional language. Even more glaring is the observation is that the regional languages get only half an hour between 12 and 5.30 PM. This perhaps is the most painful aspect as this time slot is the relaxation time for housewives.

Perhaps a few more pertinent observations can be made. They will only strengthen the assertion that non-Hindi people deserve a better deal. It is fair to the regional languages get not less than 50 per cent. This means that at least five quarter hour cells be transferred to red colour. My suggestion is that entire full hour between four and five and about half an hour between nine and eleven in nights be allocated for regional languages. That would give a more balanced look to the distribution graphic. In addition, AIR will do well to broadcast five-minute news summaries in regional languages.

Finally, in light humour, I propose a change in the logo as below.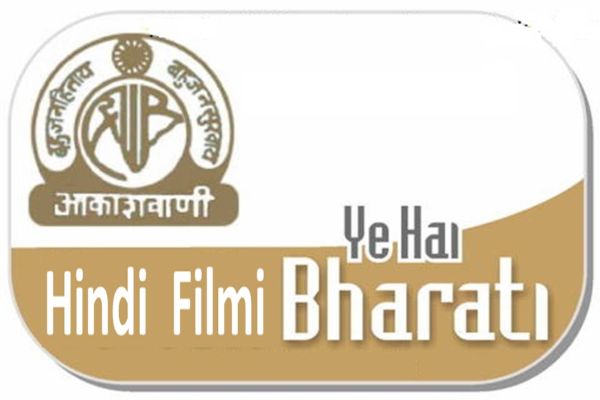 This blog article written with the hope that AIR authorities and the Ministry of I & B will "feel the pain" of non-Hindi population and rise to the occasion.