A good news for those who were deprived of good food for medical reasons.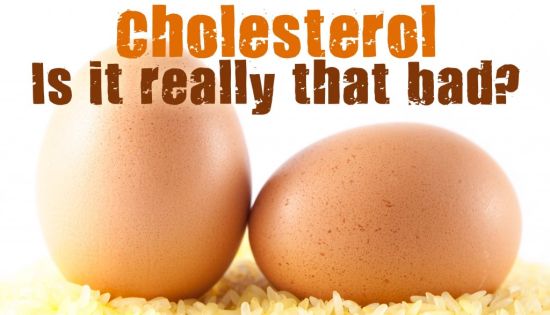 The US government has finally accepted that cholesterol is not a 'nutrient of concern', doing a U-turn on their warnings and has removed Cholesterol from "naughty" list after about forty years. Read full article at

http://www.deccanchronicle.com/150527/world-americas/article/us-remove-high-cholesterol-food-%E2%80%98naughty%E2%80%99-list

Following are significant excerpts from the article

In the meantime of 40 years US Drug Industry in connivance with Health Department made over 1.5 trillion US Dollars by selling cholestrol lowering drugs. This fear probably caused death of a million gulliable citizen who believe the US drug industry.

Dr. George V. Mann M.D. associate director of the Framingham study for the incidence and prevalence of cardiovascular disease (CVD) and its risk factors states: "Saturated fats and cholesterol in the diet are not the cause of coronary heart disease. That myth is the greatest deception of the century, perhaps of any century". Cholesterol is the biggest medical scam of all time.


OUR BODY NEEDS 950 mg OF CHOLESTEROL FOR DAILY METABOLISM AND THE LIVER IS THE MAIN PRODUCER.
ONLY 15% OF CHOLESTEROL IS BEING DONATED BY THE FOOD WE EAT. If the fat content is less in our food we eat, our liver has got to work more to maintain the level at 950 mg. If the cholesterol level is high in our body, it shows the liver is working perfect. Experts say that there is nothing like LDL or HDL.

And finally ..

"Statin (Cholesterol lowering) Drugs Actually Increase Heart Disease"