This is the fourth of my articles focusing on the plight of Pedestrians in Hyderabad. Focus is on the fact that the pedestrians don't come into reckoning while planning any construction. I am presenting two such instances.

The first is the railway overbridge near Secunderabad railway station. Two short distance tunnels are very busy and are major links between Hyderabad and Secunderabad. The following four pictures present the whole story. On one side the footpath is just about three feet wide. The other side footpath is even narrower at two feet.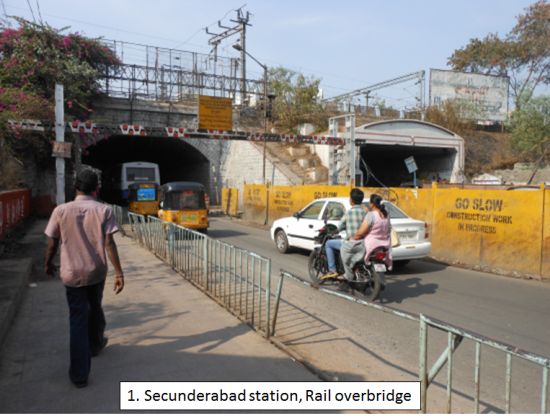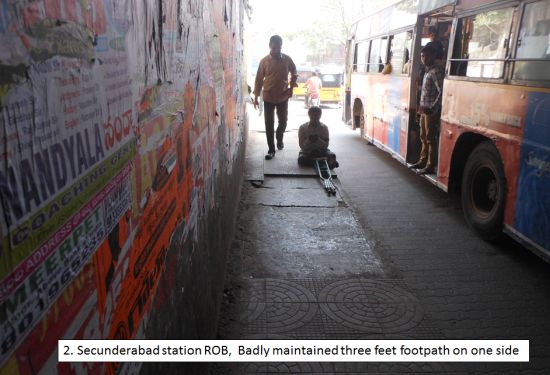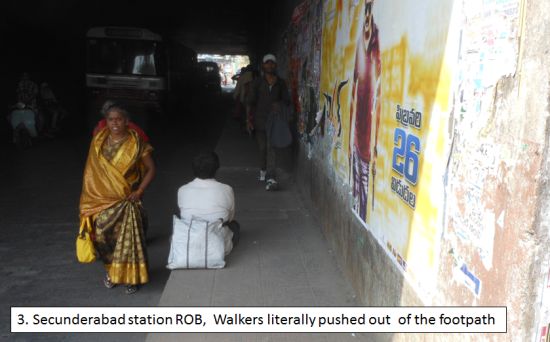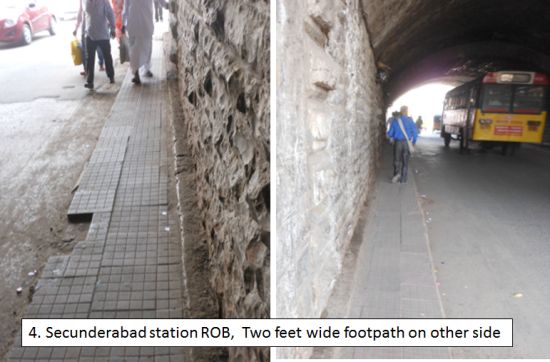 The second is Begumpet flyover. Actually it is a bridge over a railway line. This is also an important link. As this is over a railway line footpath is compulsory. Footpath is provided, but only on one side. As can be seen, it is badly maintained.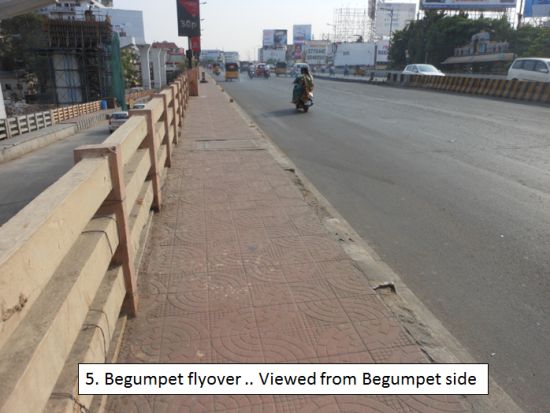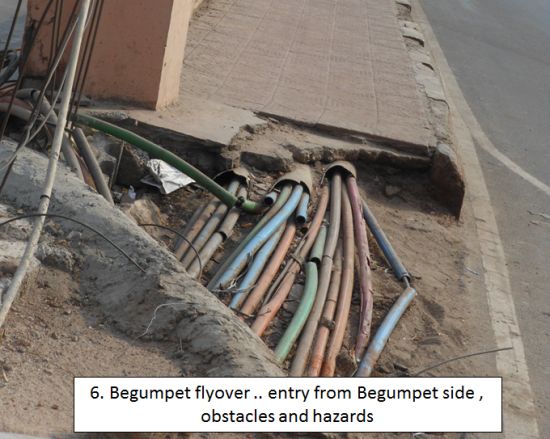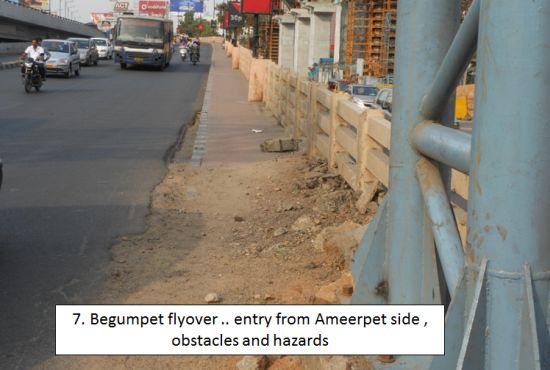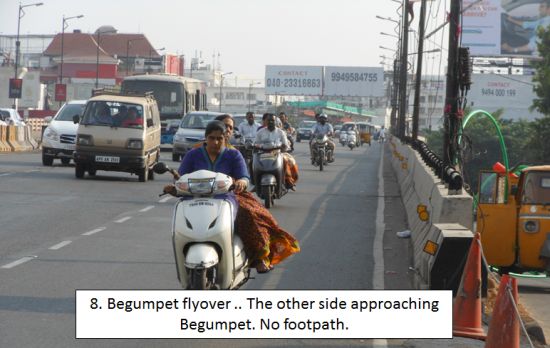 Hoping that things will improve.