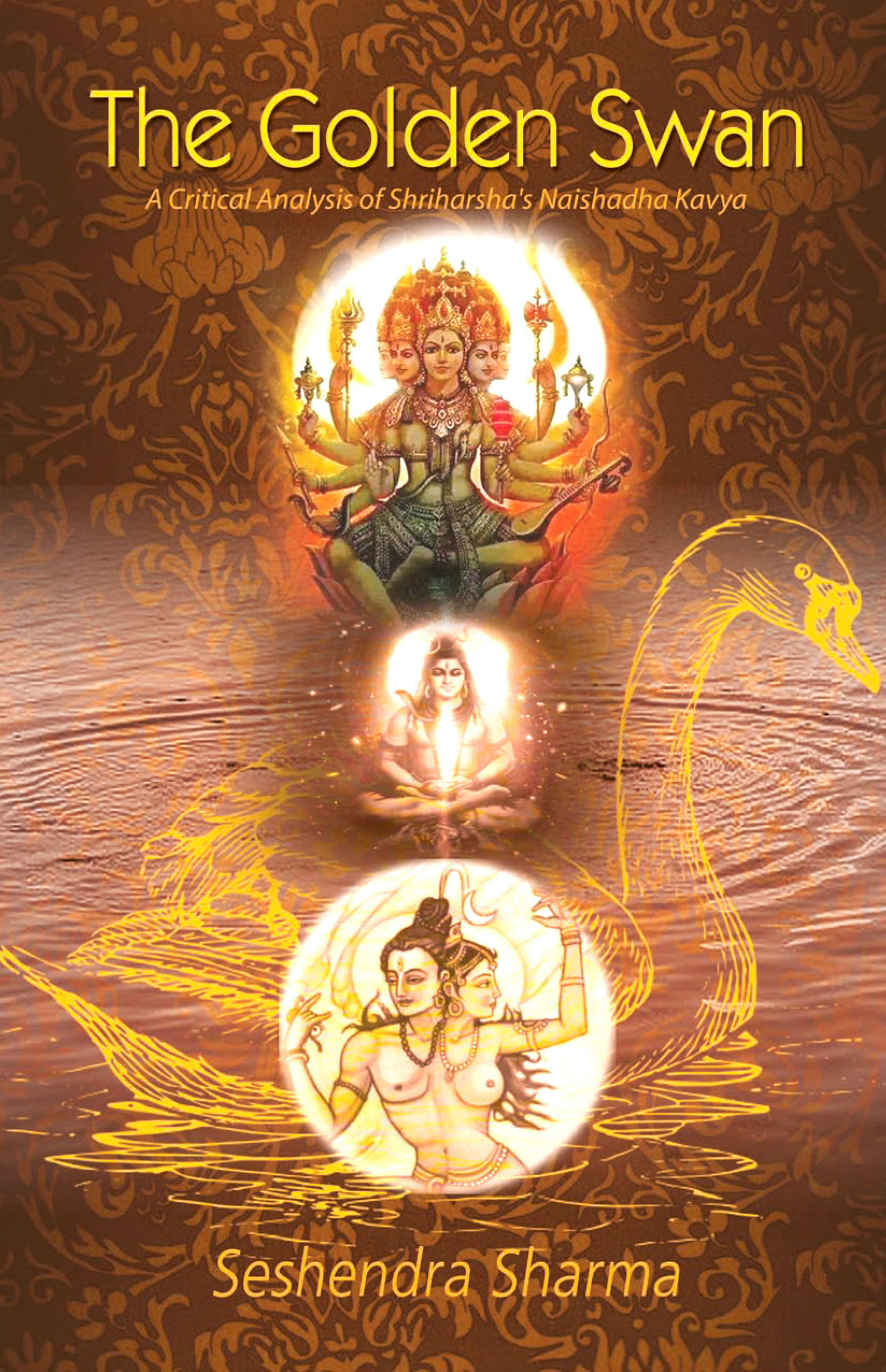 The Golden Swan
A Critical Analysis of
Sriharsha's Naishadha Kavya
--------------
•
A Great secret hidden for eight centuries
•
The swan has been telling her story for 800 years but no one has identified who she is....
•
Naishdha Kavya a trinity of Mantra, Yoga Vedantha Sciences
•
Sriharsha a Srividya Upasaka
•
Damayanthi is none other than Sri Maha Tripurasundari
•
Ajapaa Gayathri Chinthamani Thiraskarani mantras treasured in this kavya....
*****
Two Great Peaks in the world literary criticism and research
Shodasi: Secrets of The Ramayana and Swarnahamsa Harshanaishada from the mighty pen of the great Telugu poet, Gunturu Seshendra Sharma are considered to be the two great peaks in the world literary criticism and research. This is a truth most contemporary Telugu writers and readers aren't aware of. The way Seshendra could discover Kundalini Yoga, Gayathri Mantra in Shodasi, he could discern the treasure trove of mantra yoga, Sri Mahatripurasundari, Chintamani mantra in Swarnahamsa.
At a time when our universities which are mere Degrees production Units, churn out "solid waste" in the name of research; Seshendra even while attending to his job as a Municipal Commissioner created research oriented critical volumes like a sage.
Though Shodasi was published in 1967 and Swarnahamsa in 1968; Swarnahamsa was created by him much before Shodasi was conceived. The concepts that Srinatha, Nannayya and Mallanatha, the Telugu Classical poets couldn't decipher, Seshendra could. He humbly submits that he is most fortunate that the triumvirate had left behind some pertinent concepts only to be discovered by him at a later stage.
These two great kavyas were serialised under the editorship of late Neelamraju Venkata Seshaiah in Andhra Prabha Daily, Sunday Literary Supplements from 1963 to 1967 and Seshendra's poems and non-fiction were published in the book forms (6) only after they appeared in serial form in Andhra Prabha.
Seshendra : Visionary Poet of the Millennium
http://seshendrasharma.weebly.com
*****
Saatyaki , Seshendra's son's New Year Gift to Devi Upasakas
eBook : http://kinige.com/book/The+Golden+Swan