It is said that it is not enough to be just right. In addition one should always appear to be right.

The tragic death of film star Sridevi in Dubai and subsequent happenings is a case in point. The medical, police and prosecution personnel have proceeded in a meticulous manner and have taken their own time for completing all the medico-legal formalities. As a result, there doesn't remain even an iota of doubt or suspicion about Sridevi's death.

In this context two recent happenings in India come immediately to mind.

The first is the death of Sunanda Pushkar, wife of Shashi Taroor. Her death was definitely in suspicious circumstances. Subsequent events have reinforced suspicion which people might have had in mind. It is even more so as people in high places are involved. Perhaps, the case is still open and may never get closed. If anything, the needle of suspicion points to a VIP.

Second one is the death of Tamil Nadu chief minister Jayalalithaa. What happened over a period of about seven months is perhaps unparalleled. An unconstitutional authority Sasikala was in total command with active cooperation of Apollo Hospital authorities. It appears that no one was allowed to visit the ailing lady. That includes VVIP's like governor and central ministers. Events subsequent to her demise are even murkier. As of now there is an inquiry committee. That committee was formed by the current government only after the present chief minister (EPS) broke away from Sasikala camp. It is anybody's guess as to in which direction the needle of suspicion is pointing.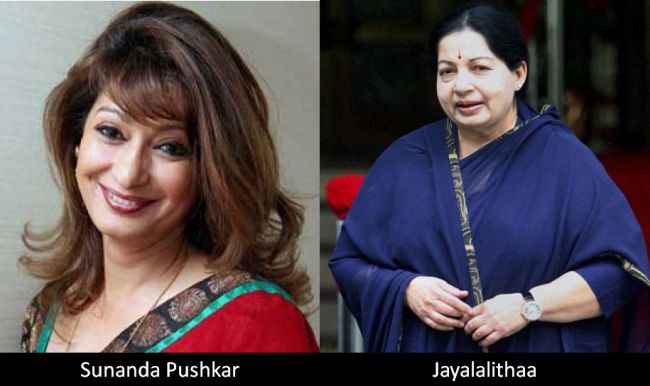 In both the cases above nothing appears to be right.