Blog
COVID19 in India – Incidence and Lockdown
Statistics
It has been more than three and half months since the dreaded Coronavirus has shook the earth. India is no exception. The central and state governments have imposed lockdown starting from March 25. As of today, May 18, we have gone through three phases of lockdown spanning three phases. Today is the start of the fourth phase identified as LD-4.
The following two graphs summarise the number of cases in India.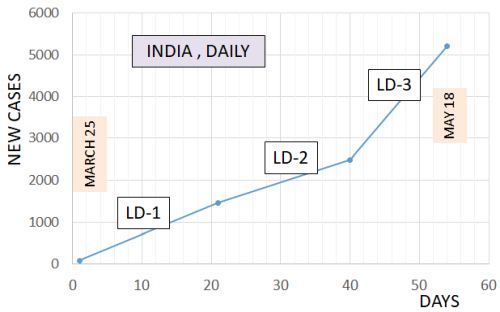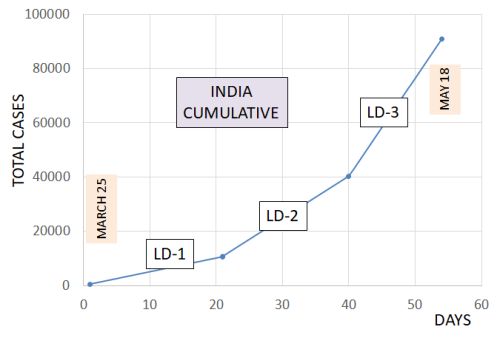 It appears that more than fifty days of lockdown hasn't had beneficial effects. However today sees maximum relaxation in lockdown curbs. Life will be near normal but for educational institutions, religious places, cinema halls, hotels and restaurants and metro rail services.
The only inference one can make from all this is that there is realization of the hard fact that COVID19 is a part of our lives and we live with it. In other words the virus is the master. Economic considerations cannot take the backseat.