Literature gives us insight into the human condition and the sheer absurdity and meaninglessness of mankind's existential predicament. Yet it cautions us not to heed the soothsayers and prophets of doomsday. Out of the sheer disorder and disjointedness of life we may yet fashion a tolerably livable existence with the lessons gleaned from literature. We may yet have cause to celebrate this humdrum life provided we cast off our mental chains and let our imaginations seek out the writer's trail.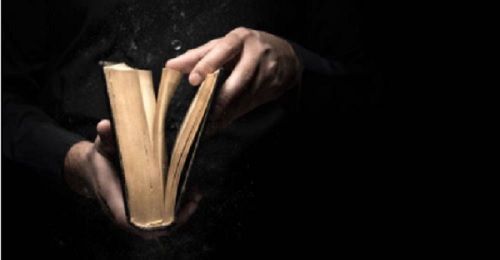 Literature celebrates the transience of life and the glory of taking the moment : carpe diem. The very tragedy and impermanence of life give it a profound meaning. The moment is precious and savor it as you would an exotic wine. From Narayan to Naipaul and from Raja Rao to Rushdie, we have a store house of literature to choose from and redeem the unworthiness of our daily lives.

Above all literature teaches us to hope for a better day and shed our fears as they are costly impediments to hopefulness. What Indeed is life without hope if not a gloomy prison akin to the devil's lair. Let literature live, let hope live.

In the ongoing drama of life, literature reminds us to withhold judgement on the writer's craft and narrative. By doing so we may yet become tolerant of our own whims and follies and those that show us our innermost but lost selves. We must tread cautiously in the writer's world for it is our only chance of attaining Valhala or Nirvana in this sordid and uneventful life.
Image (c) istock.com