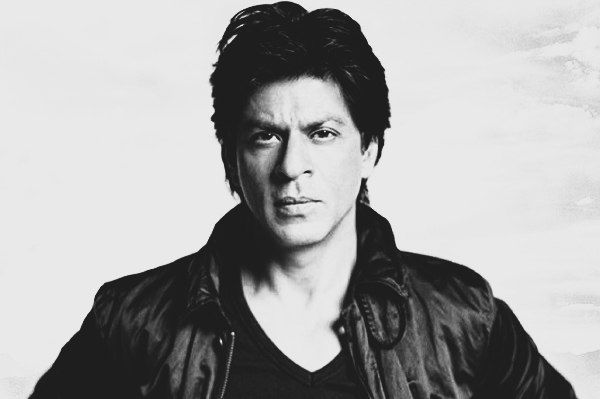 I belong to an era where Rajesh Khanna was the ultimate lover boy, and I could never give that place to any other actor. But I know that for those who belong to the 90s and after, Shah Rukh Khan, or SRK, as he is fondly called, has been the King of romance. So it was just curiosity that I decided to see SRK films to see how he romances in the films and whether he is "better than Rajesh Khanna" or not.

During Rajesh Khanna's era, the actor acted in more than one film simultaneously , and in the string of seventeen silver jubilees (a record yet to be broken), I have seen all seventeen films, but in some of the films he will not appear at all, like Do Raasthe, and very average, or should we say below average films like Doli, Bandhan, Aan milo Sajna, The Train, Maryada, Safar , Haathi mere saathi (here the elephants were more important than Khanna) – all these were blockbusters, but if we see them now, we will realise that Khanna's appearance would be only for the songs. His best were, of course, Aradhana, Amar Prem, Sachcha Jhootha, Anand, Kati Patang, and, of course, Apna Desh. To be frank, he appeared more in the films that were released after his super stardom was over. Nonetheless, he lives on in people's memories due to the quality of his few films.

But SRK is different. Film making had by then changed and I think in his time itself, one movie at a time had become the norm, so the star may have had two releases in a year maximum. That way, SRK had more time to give to a movie, and all his films are filled with him in every frame. Even if he shared the screen space in several films like Kabhi Khushi Kabi Gham, Kabhi Alwida na Kehna, Kal Ho Na Ho, we find that the makers made sure that SRK was not there just to sing and dance but was given enough meat to prove his mettle as an actor.

"Baazigar" and Darr, the two films that catapulted him to stardom, were offbeat in the sense that their hero was not a good Samaritan but a shade of gray. In "Baazigar," he goes around committing murders, and in "Darr," he is a psychopathic stalker whose love for the heroine crosses the limits of sanity and borders on insanity, or Junoon. For a beginner, these two roles are difficult to portray convincingly. SRK had either the guts or he had no choice. Either way, he was convincing only to some extent when we look at them now. I felt that his dialogue delivery in those earlier films was flat because he had not mastered the fine nuances of voice modulation.

Later on, he had improved in leaps and bounds, and even mundane dialogues had come to life because of him and his style of dialogue delivery. Like his famous line in DDLJ, "mujh pe bharosa hai," and the heroine's response, "Khud se zyada," this is a popular line among lovers in all serials today.And of course, there is that palat in DDLJ, which is popular with girls and women, but I am referring to his other films.

No doubt, all his films were centred around romance, and he was indeed a romantic hero. Like Dev Anand, who had a special look, and Rajesh Khanna, who used his eyes, SRK does not indulge in any of these antics. He is just the character—most of the time, he is Rahul, the name he has taken in many films, much like Amitabh Bachchan was Vijay in most of the films.

While Rajesh Khanna became an overnight sensation following Aradhana, SRK cannot be said to have done so because his DDLJ came many years after his entry and moderate success. While Rajesh Khanna was an embodiment of love and romance, SRK became one because of the stories he acted in-this is the big difference between the two superstars.

He arrived in the 1990s when the hero was self-sufficient and did not carry unwanted baggage like a mother, sister, etc. Family sentiment scenes are almost non-existent in some of his films, such as Dil to Pagal Hai, Rab ne bana di Jodi, and Kuch kuch hota hai.

Veer Zara is one of his biggest blockbusters, and in that cross border love story there is no romance at all. For the first hour, it is just fun and frolic, and in the 56th minute of the film, when he wants to confess his love at the Attari Junction, SRK comes to know that she is already engaged back in her country. I would say that was one of the best love expression scenes in Indian cinema without batting my eyelid. When Zaara played by not so attractive Preity Zinta says that I made a mistake by not telling you that I am engaged and we expect SRK is going to hide his love he just says with choked voice "apne bahuth badi bhool kar di, bahuth badi bhool, main bahuth seedha admi hoon , seedhi bat kehtha hoon , main rasthe me yeh sochtha aya ki apse kahoon ki main apse pyar karne laga hoon aur agar mein apko dang ka lage tho hum shaadi kar lenge" and here in the close up he packs all the emotion the angst and the pain that he had fallen for a woman who cannot be his forever. The scene was a well conceived one but SRK executed very neatly with the right modulation and pauses. By then he had truly mastered the art of dialogue delivery which was his greatest strength. In all his romantic scenes and power packed scenes he brings about a magic with his soft voice which almost looks like whispers.

Veer Zara, as I said, is a romantic story which, ironically, did not have any love scenes at all, except for the song Mit Gayi Dooriyan Main Yahan Hoon Yahan, and that is the only song where there is so much passion. For nearly one hour, the heroine will be completely missing from the scene itself, and it will just be SRK and his lawyer, Rani Mukherjee, all the way, with the scenes moving on without any romance.

Dil To Pagal Hai is yet another film in which, for the first hour, the heroine Madhuri and SRK will not meet each other at all. All of his films are longer than three hours (back in the day, watching a film meant spending a full day, full paisa wasool), and Dil to Pagal Hai is no exception. In this film, he is pitted against two heroines, Karishma Kapoor and Madhuri Dixit, in a love triangle, and SRK's romantic interest is Dixit. Here again, his love expression scene seems to be extremely popular because it happens exactly at the climax at the most unexpected time.

SRK was very lucky or the directors intentionally did it. I am not sure. The heroines take a back seat in the climax scenes, which are totally controlled and managed by him and only him. In DDLJ, heroine Kajol will be showing her back and Dil to Pagal hai, a stunned Madhuri Dixit will listen to his love confrontation and Kuch Kuch Hota hai, he will come and express his love to Kajol on the day of her wedding with just gestures, not speaking a word. Veer Zara: Veer loves Zara, but all the best scenes and the best lines were given to SRK, aka Veer, which he executed to perfection, especially when she says with remorse, "Maine kal jo kiya woh mera bachpana tha," to which he replies, "Agar apne yeh bachpna nahi ki to main wapas kya lekar jata." All these scenes were all his and completely his. The heroines were just present physically, and the entire scene revolved around SRK. We sympathise with him, we cry for him, and we rejoice with him.

In Kuch Kuch Hota Hai, he loves both heroines. Yes, he loves both Tina and Anjali as he does not want to separate from either of them. It is impossible for a hero to have two heroines, so the first one-hour goes to Rani Mukherjee and Kajol, and the next two hours are exclusively for Kajol and SRK. Even in this film, the climax has SRK dominating the scene because it is he who comes to her and tells her that he loves her on the day of her marriage, throwing her into a fix.

In Rab ne Bana di Jodi, which came much later, SRK looks old for a romantic hero, but the story is very strong. It is about an introvert who is madly in love with his wife but is too shy to express it, so he disguises himself as another person, becomes an extrovert, and wins her heart. The film's story line and SRK's performance made the film a big hit. Even here, his tongue in cheek expression of love "pyar to rab di mehrubani hai ji isme dard kaisa" and "apme mujhe rab dikhe to maine apse pyar kar li aur apko kisi aur me rab dikhe to aap us se pyar kar le" was an ultimate sentence of unconditional love and SRK with his style of delivery, took it to another level, probably more than what the writer had imagined.

There are other good films by SRK like Chak De! India and Dear Zindagi where he has no romantic partner at all, but I will limit myself to discussing just a couple of his blockbusters.

I know all the SRK fans would be ready to thrash me if I said he is not a great looker. I am not too sure whether he is handsome or not, but he is certainly not a charmer. No feature on his face is especially captivating, nor does he have a killer smile. SRK was the common man, the boy next door, but certainly better in all aspects than the man we come across in our lives. One reason is that he was never prim and proper in his appearance, especially in Dil to Pagal Hai, where he had one side of the shirt tucked in and the other side hanging out. He looked dashing in Kuch Kuch Hota Hai as he was always in a suit as business man Rahul Khanna. Particularly the title song was pictured beautifully featuring all the three artists SRK, Kajol and Rani.

His alcohol habit has probably made his facial muscles sag too early and his smoking has left his teeth and fingers stained with tobacco.

He is not macho and does not mind getting thrashed for his love, from "Darr" to his "Chennai Express". To me, the most common irritating thing in all his films is the climax, where he speaks dialogues with blood oozing out of his nose and mouth, which is certainly not a good sight to watch.

He will be remembered as India's romantic hero who presented a special kind of lover on the screen, in whose embrace a woman will find an eternal pyar aur sukoon and that feeling always sells even after years.