Continued from Zamindar Rabindranath - 5

Well before he reached his middle age Dwarakanath had reached the zenith of prosperity. He had built a vast business empire, acquired many zamindaris and amassed fabulous wealth. This phenomenal expansion of his economic activities coincided with two important events of far reaching consequences.

The first was the Charter Act of 1813 which abolished the East India Company's monopoly of Indian trade. The second was the Charter Act of 1833 which finally put an end to the Company's commercial activities. A man of great far sight and foresight Dwarakanath saw that new avenues were opening to avail which he would need a helpmate soon for further expansion and consolidation of his business empire. He had got some partners from amongst the Europeans no doubt, including one William Carr who was introduced to him by the Governor-General Lord Bentinck himself, but he needed a successor who after his death would be able to efficiently mange his businesses and the zamindaris.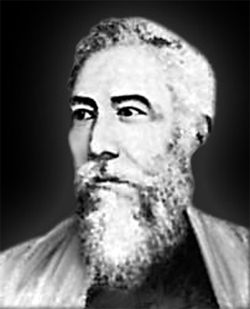 Keeping this in view he groomed his eldest son Debendranath (1817–1905) with due care from his very childhood. For his education he first admitted him at the age of 9 into the Anglo-Hindu School started by Rammohan. When Rammohan left for England in 1831 as the envoy of the Mughal emperor he sent his son in the same year to the newly established Hindu (the present day Presidency) College. This was the time when that college had become the centre of the iconoclastic Young Bengal movement at its peak; but Debendranath was untouched by that movement narrowly missing its soul, a member of the college faculty Henry Derozio, who was expelled from the college in the year of Debendranath's admission.

It is significant that in 1834 when he was only 17 his father took him out of the college and first made him the Assistant Treasurer and later a director of his Union Bank. He was made a shareholder in his father's Carr-Tagore & Company as well. Next year he was married. It seemed that as an obedient son he was shaping well in his career as his father's successor. But in this he was to disappoint his father before long.
For his honesty, efficiency and liberality Dwarakanath had become a great friend to many Europeans, including the Governor-General. To maintain these friendships as well as to promote his business interests he had to socially liaise with the ruling and the commercial classes of the Europeans. He threw big parties to entertain them with sumptuous feasts where wine flowed like water and there was music and dancing by professional dancing or nautch girls throughout the night. They were quite an event and in the city of Calcutta of those days everybody of note, both native and European, looked forward to it and they considered an invitation an honour. All the sons, particularly the eldest, were expected to join their father in all these festivities.

Initially Debendranath seems to have responded favourably to his father's expectations. He became a sort of a beau – a dandy who loved to dress elegantly in European fashion and indulged in wining and dining. According to his own testimony in his autobiography, he continued in this manner for quite sometime. But these festivities were quite alien to the Tagores who belonged to the vegetarian vaishnav sect of the Hindus. Resistance first came from his mother, Dwarakanath's wife Digambaridevi, who as a conservative vaishnavite did not approve of these things. That lady was not only a famous beauty; she had a mind of her own too. For consultation she called the Hindu mullahs for a fatwa about her conjugal relationship with her mlechha husband. As a compromise Dwarakanath built an outhouse at Jorasanko and a garden house at Belgachhia where these feasts would henceforth take place.

A religiously devoted wife Digambaridevi could not completely sever her relationship, but considered her meetings with her husband unclean acts and to clean herself thoroughly after each meeting she would take long baths which, along with other penances, ultimately killed her in 1839 when she was in her early thirties.
Her son Debendranath also seems to have become disenchanted with this life of luxury and extravagance. His attendance in the feasts hosted by his father became half-hearted and fleeting and a cause of his father's increasing annoyance. The seeds of this change were already sown in his mind when he was a student in Rammohan's academy. With fellow students here he had set up a society called Sarbatatwadipika with the object of promotion of vernacular language and native religion. This was in sharp contrast to the Young Bengal movement which was enamoured with the English language and had nothing but contempt for the Hindu faith. This explains why that movement failed to attract Debendranath.

His final break with the life of luxury came with the death of his grandmother Alakasundari in 1838. She was extremely fond of this grandchild. While attending to the care of this lady in her last days on the banks of the holy Ganges he accidentally found a page of the Isha Upanishad. It did a miracle; it filled his mind with a passion for a spiritual quest and a loathing for wealth. He began to neglect the worldly affairs and to widely study the scriptures and books of philosophy, both Eastern and Western, to find out the answers to the fundamental questions regarding life and existence. His father's rebukes could not dissuade him from this path. He became convinced that the Hindu religion had become encrusted with a lot of superstitions which needed to be reformed. This was the reason why many young men had lost faith in that religion and embraced Christianity. In order to arrest this trend in 1839 Debendranath set up the Tatwabodhini sabha and in the following year the Tatwabodhini School for teaching the students free of cost science and religion through the vernacular medium. From now on he became increasingly attracted to the reform movement started by Rammohan. In his absence in England Rammohan's Brahmosamaj was kept alive by the financial assistance of his friend Dwarakanath. But it got a fresh lease of life only when in 1842 Debendranath took over its management after his father's departure on his first visit to England.
Dwarakanath was a devoted husband and the death of his wife initially made him somewhat apathetic. As if to forget this loss soon he plunged himself more deeply into his business activities. Leaving instructions to remit one lakh rupees a month for his expenses, which is not less than 2/3 million dollars in today's value, he visited England twice in quick succession. In establishing contacts with the rulers and nobilities of both England and France he was eminently successful but his sudden death in 1846 at the age of 52 ended his ambitious projects.

He must have also died a bitter man because he had realized that his sons were neglecting to look after his businesses. His stringent letters written to the eldest son from abroad proved futile. Debendranath's head, according to his father, was full of only Brahma and nothing else.

By the time of his second visit to England he made his will to secure the future of his sons. He also left a part of his properties in a trust to save them from total financial disaster. Subsequent developments proved how wise he was. In his absence his businesses had begun to languish and now within one and a half year of his death his Union Bank failed. Three weeks later the Carr-Tagore & Company was also closed. In those days liabilities of corporate houses were not limited. The remaining assets of these failed ventures were not enough to offset their total liabilities. The huge deficits had to be met from the personal assets left by Dwarakanath alone, because other shareholders had virtually no assets of their own. As one of the shareholders legally Debendranath could well have refused to bear the entire burden. But as a man of conscience he accepted it as his moral obligation. The creditors felt relieved, because litigation would cause long delay and make the payments uncertain. In appreciation of Debendranath's generous gesture they decided to accept payments in instalments from the incomes from the trust properties which none could otherwise legally touch.

This is how the vast business empire built by Dwarakanath came to an end and not less than half of the large number of zamindaris he had acquired was lost. By the time of our poet's birth, in his own words, the fabulous wealth of the house of the Tagores had become a mere memory.
For this unhappy turn of events everybody will hold Debendranath entirely responsible. He failed as an able successor of his father. No two men could be more different. The father was a great patron of all cultural and intellectual movements of the time no doubt but his passion was the pursuit of material wealth. He was a great adventurous spirit and, as one of his biographers, Krishna Kripalani, has called him, a 'forgotten pioneer'. He was far advanced for his time.

During the closing days of the Mughals, Bengal was the most prosperous province and at the forefront in commerce and industries. The imperial household at Delhi had to anxiously wait for the arrival of the only means of its sustenance from Bengal.

The acquisition of an empire by the British in India might have been an accident, but their coming to Bengal was not an accident. Their main interest was trade and commerce and as shrewd shopkeepers they knew where opportunities were available most. They fought battles not for territorial conquests but to gain unfettered right to trade and earn great profits.

The main issue between the British and the Bengal Nawab was this and Shiraj-ud-dowla had to lose his kingdom because he stood in their way. The greatest achievement of the British in India during the first century of their rule was the utter ruin they caused to the native trade and industry. Bengal suffered the most. After the Charter Acts of 1813 and 1833 opportunities came for Bengal to recover its former glory in trade and industry. None had a more clear view of this than Dwarakanath. From his two visits to England it seems that he was also thinking of business in global terms. Unfortunately no records of his business activities exist.

According to his biographer, one of his great-grandsons Kshitindranath, they were destroyed by the orders of none other than our poet himself. Kshitindranath also tells us that the Carr-Tagore & Company's indigo plantation and processing was the most extensive among its business operations which often involved coercive measures against unwilling cultivators. This and the other coercive actions taken for collection of rents from the defaulting tenants for timely payment of government revenues to avoid the sale of the zamindaris might have earned the Tagore estates a bad name.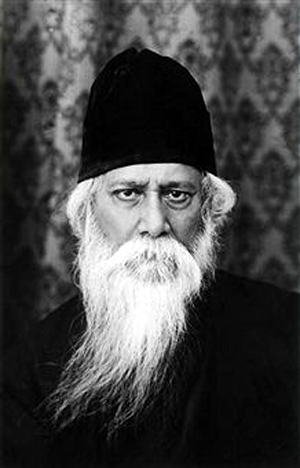 Dwarakanath's successors inherited not only his zamindaris but also that bad name.


When he went to manage those estates Rabindranath destroyed the records most probably because, after about half a century of the closure of the businesses, they had lost their utility. He took many positive steps for the well being of the tenants which were revolutionary even by today's standards. Unfortunately they are not well known to many. This is partly because he is viewed more as a poet than anything else and partly because there has not been serious attempts by Tagore scholars to research the subject more thoroughly. Collecting materials from here and there we propose to narrate them to help us to understand how great he was as a man.

Continued to Zamindar Rabindranath - 7