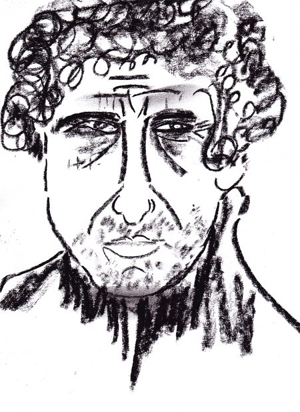 As Bob Dylan turns 70 tomorrow, I go back to his song that entranced me since so long ...
The answer my friend is blowin' in the wind
The answer is blowin' in the wind
Bob Dylan's poetry and music brought a revolution among music seekers in India during the sixties and seventies as many Indian singers inspired by him created music that was very much ethnic to an emerging India.
Shilliong, Kolkata, Delhi and Darjeeling became the hub for these musicians who gave catharsis to their feelings in a folk lore style. I remember the Groups who went by the names of Frustrations Amalgamated, The Forbidden Fruit and The Savages belting out just real cool stuff during those times
Today I see Shillong's Rockstar, Lou Majaw, a keen Bob Dylan fan stating that tomorrow 24 May should be declared as a holiday in Meghalaya.
I believe that the Meghalaya Government would definitely think seriously on that.
There is a farmer's agitation going on in Bhatta, Uttar Pradesh and every other politician of known and unknown colors are making a beeline towards it. I wonder how many politicians in India have even heard of Bob Dylan.
Among all such singers of that period which would include some of my favourites like Ajit Singh from Bombay and Phonida from Kolkata whom I first heard playing at Karko, I still believe that Susmit Bose from Delhi is the legend, a singer par excellence, one who bought Indian Folk Singing, Baul Music and traditional village lores to English.
From the cover of his Viny Record, Train to Calcutta brought out in the seventies in Delhi that remains one of my prized possessions –
I take this opportunity to thank all who helped me to make this dream of recording come true especially Bob Dylan who inspired me a great deal in my music.'
Susmit Bose croons (Certain Thoughts, Public Issue, 2005) –
How do you speak of freedom?
When your thoughts are so in chains
How do you see the rainbow?
Without the rain

Illustration by the author