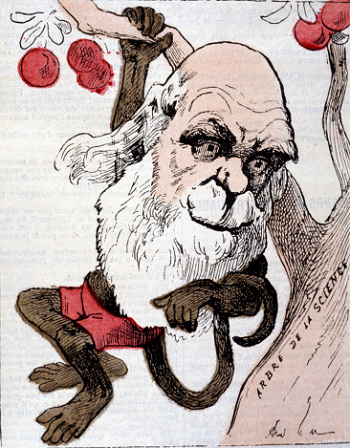 The news item "Origin of Darwin's sickness" (TOI, May 12), carried the revelation that in all likelihood Charles Darwin, the British naturalist and globe trotter, contracted Chagas Disease (American Trapanosomiasis) during his 5-year trip on the HMS Beagle when he was a young man in his twenties.
HMS Beagle was not a modern comfortable craft, but a 235 ton brig, with no luxuries and hardly any conveniences. Not only there was no laboratory or workroom for Darwin, not even a cabin for him. Captain Fitzroy took a liking to the keen young naturalist, and gave him the use of half of his own cabin.
The Beagle sailed from Devonport on December 27, 1831.
In Chagas disease there is a prolonged nervous and cardiac involvement., culminating in death due to heart block. Such a clinical picture of the disease suffered by Darwin was also described long back while I was a High school student in 1945-47. We had a book titled "Quest and Conquest" by Malcolm Burr as our English textbook. It contained a chapter on Charles Darwin as "The Dunce who Taught Men to Think".
Darwin was a multifaceted young man fond of Chemistry, poetry, music, animals, rocks, horses, riding, dogs, shooting, and by spirit was a naturalist. His father sent him to Edinburgh to read medicine to carry on the family tradition, but he found the lectures dull. Instead he learnt skinning and stuffing birds. Then his father sent him to Cambridge to serve the church. Ultimately Darwin became interested in natural history, and somehow managed to take his B.A. degree in 1831. Then Darwin was permitted to sign as a naturalist to HMS Beagle.
In the cited Chapter Darwin has been described as a strong and athletic young man, but in his thirties a mysterious illness attacked him which clouded the rest of his life. he suffered fits of lethargy, was spiritless and exhausted, his hands trembled, and gastric trouble ruined his life. His love for poetry and music turned into dislike. Yet he did a lot of work and lived a full life.
Darwin married his cousin Emma Wedgwood in 1839 who took constant care of him during his illness. He was not allowed to work after lunch by his doctor, but in the evenings he always enjoyed a game of backgammon.
Darwin in 1859 published what he called 'an abstract' of his meditations and experiments of twenty years. Its shortened title was "The Origin of Species". By 1876 sixteen thousand copies had been sold in England, and it had been translated into every civilised language. Through his work Darwin revolutionised the method of modern thought which influenced almost all scientific disciplines. The last sentence of the Chapter was, and I quote, "So it was that the boy who was a dunce at school lived to revolutionise the method of men's thought, and was buried in Westminster Abbey".

Caricature of Charles Darwin (c) Gettyimages.com