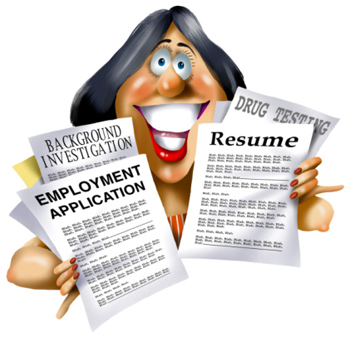 Introduction
In this article, we try to analyse the reasons why an effective resume is the most crucial step in landing a job. We will also have a quick look at the key factors to be considered while preparing a resume.

This article is not an exhaustive guide on resume writing. However, we will attempt to look at methods to make your resume less patchy and spotty.

Let us also find out if we need resume writing experts at all.
Resume – the first and crucial step in job search
There are enough articles in journals and websites about crafting an effective resume. Now each of the write ups is highly subjective and opinionated that it can be confusing to the average job-seeker. One portal stresses that every resume needs to have an objective while another portal recommends doing away with the objective. There are as many views on the subject as there are stars in the sky. Sieving the wheat from the chaff is no joke as it can be an arduous exercise.
A well-crafted resume is the most important step in the process of searching for a job. A resume that is written well can ensure that you get a call for an interview. The candidate's performance in the interview eventually determines if he succeeds in getting the job of his choice.
Key Factors to be considered while crafting a resume
Resume writing is an intensive exercise that requires undivided time and attention of the job seeker. Let us look at some of the factors that are most important:
Be clear about your objective in seeking a new job. Write down the objective on a piece of paper, writing it, rewriting it and refining it as many times as you want to make it sound professional.

Have a specific, concise and clear objective.

Customise the resume as per the job description, using the key words in the job posting.

The objective should be followed by a summary of your skills (in bullet points), educational summary and work experience that describes the skills.

While writing about the work experience, mention the period, name of the organisation, the position and the accomplishments on the job.

Many of us get carried away writing about the Key Result Areas or Job Responsibilities. It is important to mention these along with accomplishments that are quantifiable. For example: The job responsibility read as "Assigned to dispose of scrap" is routine and vague. Does it tell anything about your skill and competence? Look at ways of refining this statement as "Assigned to improve productivity of space: Disposed off 90% scrap in a safe and organised manner over a period of four weeks and generated revenue of Rs.x lakhs".

Make your resume less wordy leaving adequate white spaces.

Never place your scanned photograph on the resume voluntarily.

There are mixed opinions about the length of a resume. Most of the views expressed are absolute balder dash. We have a lot of experts saying that a resume is viewed over 15 seconds and so a resume should not exceed one page. Do they understand what 15 seconds means? Friends, do you really think anyone can do justice to a resume evaluation in 15 seconds? This is mostly an exaggeration. Ideally, a resume can be one to two pages and can extend to the third page if the person's experience is more than 10-15 years. It is always better to go by your instincts.

A resume is a powerful marketing weapon to showcase your talents to prospective employers. Put yourself in the shoes of the reader and I am sure that you can come up with a winning resume!

Do not use fancy words or fonts or colours in the resume. Do not use fancy Email Ids like shootmea@gmail.com or mulund1234@yahoo.com.

Use a simple font like Times New Roman (above 10) or Arial.

Avoid personal details like marital status, family background etc unless asked for.

Believe me, the power of crafting an effective resume vests with the individual himself. But this needs great concentration, the patience and perseverance to go through and update the resume several times and seek feedback from colleagues, friends and relatives. On quite a few occasions, we can hope to receive rare feedback/ insight from others which might have not occurred to us at all.

The job seeker may feel great about his achievements but if the prospective employer doesn't understand this or doesn't need such skills, then there is a risk of all such efforts going waste.


I strongly recommend writing a resume in a note pad using a pen and then editing the draft several times in the next few days to make it more refined and professional.
Adopting a "3C" Approach.
C - Consistency in the contents. Avoid a rambling style of writing the resume.
C - Concise, clear & clean – free of grammatical errors, spelling mistakes and typographical errors; a resume that is less wordy and presents the information in an easy-to-read (bulleted points) style.
C – Convincing. If you as a job seeker are not convinced about the resume, how do you expect the prospective employers to be convinced about it? Market yourself aggressively in the resume but do not display it in a negative manner. To put it simply, briefly explain to the prospective employer about the skills that you bring to the table if he hires you.
The passion of the candidate must shine through while reading the resume. Use all the creativity / ingenuity/ out-of-box thinking to make your resume appealing.
Some experts advise that the CAR model be followed. CAR model talks about Challenge, Action and Results. If you are flummoxed about what to write, sit in a secluded spot to think through your strengths. Some organisations encourage using the STAR model. (S – Situation, T- Target, A- Action, R-Results) to build your resume. The summary report written using the CAR model/ STAR model can be an useful feed to a superbly crafted resume.

Awards and Recognitions/ Extra curricular activities
There are two schools of thought regarding the same. Some experts opine that showcasing your extracurricular activities adds value to your profile. Others express the view that this can turn counterproductive if the prospective employer doesn't like a particular activity or if he feels that you have enough time on hand to indulge in such creative pursuits. A sagely advice – Do not go overboard with the description of these activities.
Review of the Draft Resume
This is a must. One can do a peer review or use colleagues or others in a network to seek their frank opinion about your resume. It will add a new dimension to your resume. Essentially there are two types of resumes – chronological and functional, of which the former is more popular. The functional resumes are intended at a niche audience for certain specific categories of jobs. Such resumes only highlight specific experiences. The chronological resumes organize your work history by starting with the most recent job and then working backward. The functional resumes deserve a more detailed review while the chronological ones can benefit from general observations and feedback.
Resume Writing is a Continuous Process
Be open to fine tuning the resume as the situation demands. Use key words that can make your resume searchable. Evaluate your resume and do a self assessment at periodic intervals. Be open to constructive feedback. Stay away from those cynics who shred your resume to smithereens and use the opportunity to display their supremacy. Harsh comments from such cynics can blow away your self confidence. So, choose the reviewer carefully.
Do you need a resume writing service?
Resume is actually a French word that means "summary". A good, well-written resume indicates that you are serious about your job search. Invest that much time and effort in writing a resume as much as you would in searching for a good bank/ financial institution that can offer you an affordable home loan.
Today HR consultancy firms have mushroomed like barber shops in India. Most of them seem to be paying peanuts to unskilled people whose only job is to send mass Emails to candidates by doing a search on job portals. One doubts whether such people even understand the job descriptions or candidate profiles. The turnover in these placement firms is so huge that people change jobs in 3 months or 6 months. So, if you are hoping to get a job through these dubious firms, then forget it! You should also know the reason why the Emails that you send are never answered as the employees have left the firm and the replacements do not have the intellectual capacity to study your resume in detail. It is too early to talk about the role of networking tools.
Many job portals are offering resume writing services. Carl Bradford, an executive recruiter and trainer says that there is no need for resume writing services at all. He adds that in case one wants to hire a professional resume writer, he needs to interact with them personally and then impress on the writer about what separates a great resume from a good resume. However, none of the professional writers want this. All of them insist on advance payment and a copy of your current profile and believe that glamorising your resume is all that is required to make it professional.
There may be really good resume writers but they get camouflaged because of the fact that resume writing service has become commoditised. There is no guarantee of good placements even if you enlist such services. The best option is to work hard at creating an effective resume all by yourself.
The Final Word
Bangalore-based S. Sakthivel who works as a Manager-MIS in a private firms puts across his view succinctly. He says that no matter what, when the opportunity is right and time works in your favour, you will land your dream job despite all the setbacks. A well-crafted resume and the performance in a job interview will ensure how soon you reach there. But what is due to you, will reach you – provided you have that intense desire for the same. So, best of luck to all job aspirants in 2012!