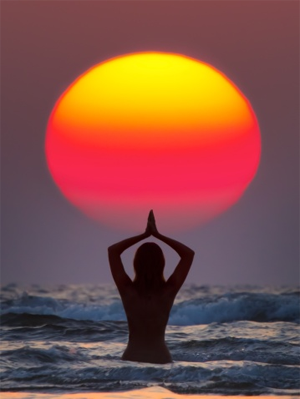 Around 3 years from now, my mind was jammed with the tension over severe weight issues which I had, and because of which I was unable to do various movements and was getting depressed by each passing day. I urged for some serious motivation and strict routine which can help me with this burgeoning problem. Yes, options should be such which do not include DIETING.

Since I am a foodie and my favorite delights are chocolates- which no matter how much I eat in a day, I'll end up craving for more. So, dieting was not my cup of tea. What can be my options then? I searched on Google for the easiest and the best possible alternative. And believe me, it was not a good idea. I got answers in the form of Youtube videos.

Watching those trainers made me edgy. Crap! What a perfect body..!! I can only dream of getting that kind of shape..! Each move was swift, brisk and flexible. Only years and years of donkeywork can get me into that appropriate shape. And also workout techniques were vigorous and lengthy. Being a student I can't do such immense exercises else I'll end up sleeping in the class.

Not only on net, I read various books written by the best fitness trainers for motivation like: "Anatomy for Strength and Fitness Training" by Mark Vella , "Strength Training for Women" by Joan Pagano, etc. It was quiet baffling to read about the schedule one should have in order to be fit and healthy- Eating only raw or boiled vegetables, waking up early and running (Which was loathsome), checking BMI and so on. In the end, I shoved those books in the store room, where they won't disturb me anymore.

I did not give up then, one more idiotic idea plumped in my head.GYM!! Why haven't I thought about it before?! Ok, it was a mindless act to go to the GYM and expect a magic within a week or a month. But normal and fitness crazed people like me can't help assuming. One day, on my happy day, I went to gym. Questioned them about various running programs and asked for their grooming if possible. In the end, when they told me about the fee- Well, excuse me while i scrape my dropped jaw off the floor. 30,000 INR, Holy cow!

Definitely no, I am not queen Elizabeth. I belong to a middle class family where parents can spend lakhs of money on education but not on such things. THING, yes, it was just a thing for my mom. My weight didn't affect her, and she thought of me as some zero-size actress. Every child is special for a mother. But common! This brutal world is not a mother's lap. Fatter you grow, world haunts and taunts you like anything.

These kinds of stupid activities messed my head and cultivated other ideas. Ok, How about giving up?! - Soothing and easy but not satisfying.

I had to do reduce my fat and in order to keep my brain focused on this idea, I planned my own schedule.
Morning 5 am – getting up and getting ready.

Quick walk for 30 minutes.

Doing meditation for 10 minutes.

Doing Surya Namaskar (taught by my father)

Then some exercises which I've learnt in Taekwondo training (involved crunches - half and full)
This whole process took around 1 and a half hour. It was tiring for first few weeks but later became a habit. After doing all this, I use to feel lethargic, so I usually took a nap for an hour or so. Luckily my college timings were from 11 to 4. So, I had enough time in the morning to regain my strength for doing other activities.

Yes, this whole process wouldn't have helped if I hadn't controlled my eating habits. Gluttony overpowered my will sometimes but I learned to conquer it wisely. Slowly and steadily I felt changes, which were like positive signs telling me that I am moving in a right direction. In about 8 months I reduced 10 kgs and in next 6 months I reduced 10 more. Results were wonderful and those results not only can be seen but also felt. My nature became perky and jolly and above all disciplined. Exercising became an inevitable part of my life.

One should do exercises in which they are comfortable but on a routine basis. Of course, this was my way, and I can't say it will be helpful for others. But everyone has to find their own paths in life which will lead them to their destination.

Today, I am fit, healthy and sound and can say "You don't really need gym to be fit."

Image (c) Gettyimages.com