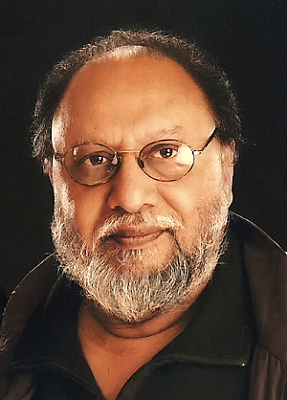 It felt strange to listen that an intellectual giant like Prof. Ashis Nandy whose words and research have saved many academicians from becoming hard-core caste-ists had actually hurt Dalits, a community in whose favor he has been writing for about half a century now! The episode raises questions on sound bite culture, two minute discourse on serious issues and murder of nuances in prime time TRPs.
What Prof. Nandy said was that SCs and STs being new to the official space, tend to be more naïve in their corruption. This form of corruption serves as an equalizer in favor of the marginalized. Those who have been far from power and money for centuries, may be lured to make speed money. He also said that 'the bhadralok' of Bengal kept the marginalized away from power for as long as they could. He highlighted this fault of the higher caste Bengalis.
We can see that the Professor has moved out of his own birth caste and is analyzing things dispassionately. We can naturally disagree with him and say that Dalits are still far behind others in any human index parameter. The counter argument is that corruption has no caste. It will be dangerous to see corruption as an equalizer in the society. Any argument which even remotely legitimizes corruption is a weak argument and just cannot hold ground. If Dalits have to come to the mainstream, they have to follow the law of the land. Corruption just cannot be any ladder to reach anywhere.
We have every right to criticize the Professor. But to demand arrest, issue non-bailable warrants, send legal notices are definitely overreactions. Every group and any group are offended all the time by something or the other. A society as old as ours, as flexible as ours, as absorptive as ours, as mighty, as assimilative as ours need not get so prickly, so touchy all the time. It will improve the quality of public discourse in India if our TV channels develop some basic understanding of the way of life that is 'Indian'. Cooking controversies is not good.
The Professor might have chosen better words. His intention was to talk lovingly, pampering communities which have seen hell over the centuries. He rather suggested soft approach to cases of corruption relating the marginalized. He was pointing to the shrewd and corrupt ways of the so called upper castes. A general category surname does not disqualify a person from being friends of the marginalized.
In the world of the mind, there's nothing like 'right' or 'wrong'. Let intellectuals talk the way they want and explore new possibilities for the rest of the society. It's foolish to get irritated all the time at the smallest pretext. The argument extends to all those who break window panes of cinema halls, vandalize public property in the name of 'honor' etc. , burn books, issues threats. Let's not write a script of an intolerant India. Our coming generations have every right to live happily, amicably and above all 'freely'.