Ramayana is one such gem of a literature which occupies the status of Hindu Ithihasa, an account of extraordinary situations occurred in remote past with the characters which are so idealistic and fantastical that the every time a reader be it a critically acclaimed or amateur will encounter a thought of wondering if such a millennia indeed existed.



But the matter of fact is, Ramayana is an epic which is recited and written widely in every culture and language including non-Indian. The collected essays of A. K Ramanujan titled 300 Ramayanas introduces to us the various versions of Ramayana across Asian cultures. These various Ramayanas were subject of intense discussions and debates in our Itihasas and Puranas over thousand years.


This 'AdiKavya'- epic poem has a deep influence not just in India but in other South Asian countries like Indonesia, Cambodia, Thailand, Malaysia etc. Inspite of the repetitive theme and uniform characters around whom the epic revolves, each version of Ramayana brings out certain uniqueness of the perspectives and emotions which highlights that culture's morals and values.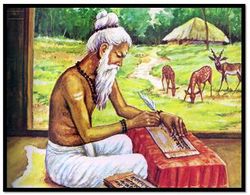 While all these Ramayanas trace their basic structure and elements to the popular version of Valmiki Ramayana, there are some which has radical variations to the extent that the relationships of the protagonists of theValmiki
narrative - Ram and Sita can be seen in Jataka Ramayana portrayed as siblings and then there are also versions which has no role or involvement of Rama in the episode of Ahalya which might be unimaginable for us considering the popular version of Ramayana we have seen in media, read or heard.


Many such events like exclusion of the event of Sita' Agnipariksha and slaying of Sahastra Ravan by Sita are those which are re-written, interpolated or excluded. The 16th century Tulsi Ramayana written in Awadhi (old Hindi) and Amar chitra katha has no mention of banishment of Sita.
Each version of Ramayana is one of its kinds bringing out the uniqueness maintained in this epic in spite of being handed over for generations as cultural heritage.


And one such unique Ramayana I came across while reading on this subject is 'Niroshta Ramayana' which can be viewed as the quintessence of Rama Bhakti shaped by human mind. Of the 300 versions of Ramayana, Niroshta Ramayana is an interesting piece as when one reads or recites it the lips won't touch or close together. Niroshta is a raga or a scale in Carnatic music. Out of the seven swaras (notes) Sa, Ri, Ga, Ma, Pa, Da, Ni, Niroshta uses only five, i.e., Sa, Ri, Ga, Da, and Ni. The interesting feature of this scale is that one does not use the lips when singing it that is why it is called Niroshta. The idea is that word 'Paapa'- sin comes from the sound group of 'pa' and avoiding this pankti is an indicator of reminding ourselves of trying to avoid paapa and punya for self development.
The sounds in the pa-group are called papa-pankti and avoiding these sounds is Niroshta.
When one reads it or recites it the lips won't touch or close together. No labial letters are used. Hindus believe human saliva or spit is unclean, particularly when they do religious rituals. So they wanted to say Rama's name without spit/saliva polluting it.
The manifestation of the core themes of the original Ramayana is far broader than can be understood from a consideration of the different languages in which it appears, as its essence has been expressed in a diverse array of regional cultures and artistic mediums.
The Ramayana is significant foundational narrative that have shaped Indian culture and perceptions The events and characters which contribute to its popularity have percolated into the very fabric of Indian life: be its patterns of behaviour, language, metaphors, art and literature, politics, economics, scientific endeavour, customs and traditions, or ideas and ideals.

References:
India in the Ramayana Age by Shantikumar Nanooram Vyas; The Ramyana of Valmiki- translated by Hari Prasad Shastri and Articles by PN Oak and CV Vaidya.