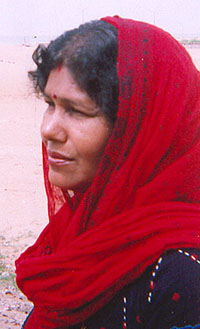 Well known for her frankness, Dr. Sarojini Sahoo, is a prime figure and trendsetter of feminism in contemporary Oriya literature. For her; feminism is not a gender problem or any confrontational attack on male hegemony. She accepts feminism as a total entity of female hood, which is completely separate from the man's world. She writes with a greater consciousness of women bodies, which would create a more honest and appropriate style of openness, fragmentation and non-linearity. Her fictions always project a feminine sensibility from puberty to menopause. The feminine feelings like restrictions in the adolescence, the pregnancy, the fear factors like being raped or being condemned by society and the concept of a bad girl etc always have the thematic exposure in her novels and short stories.

She has published eight anthologies of short stories and six novels. She has been widely translated and published in different Indian languages. She has been conferred with the Orissa Sahitya Academy Award, 1993, the Jhankar Award, 1992, the Bhubaneswar Book Fair Award and the Prajatantra Award. Delhi Doordarshan, the National Channel of India has featured her life style and creations in its special tele-serial 'Literary Postcard.'
Born in a small town of Dhenkanal in Orissa (India), Sarojini has an MA and PhD degrees in Oriya Literature and a Bachelor of Law from Utkal University. She now teaches at a Degree college in Belpahar, Jharsuguda of Orissa. She is the second daughter of Mr. Ishwar Chandra Sahoo and Mrs. (Late) Nalini Devi and has married to Mr. Jagadish Mohanty, a veteran writer of Orissa and has a son and a daughter.