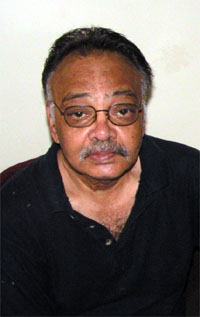 I hail from one of the most beautiful places called Waltair aka Visakhapatnam in Andhra. My father was the professor of geology, and was an internationally recognized scientist. Did my schooling and upto Masters in Pharmacy the first twenty one years of my life, before migrating to the city where 'the streets are paved with gold'!
I have served for around 30 years in the pharmaceutical industry, and close to ten in the computer hardware marketing.
Have worked with MNC's TNC's and PSU's.
Lived in three countries- Brazil, UK and Germany for almost seven years. Have visited and seen over 35 countries. Yet, India is my best!
Married to a lovely lady, Rama, and have three wonderful children. Have retired and do some community work. Hobbies include writing and playing FPS computer games. Read quite a bit of fiction. Politically a leftist with centrist leanings.