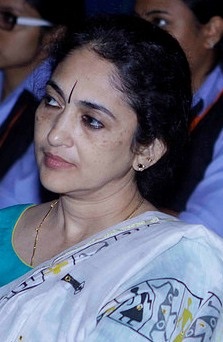 Sujatha Warrier works as a writer, editor, researcher and content curator. Her articles have appeared in international print magazines like Diplomacy and Beyond Plus and on a few online platforms. She is also editor for the in-house magazines of a few social organisations. She has edited manuscripts of several books.

Her poems have been featured by journals like Oz Poetic Society, Walking Is Still Honest (W.I.S.H. Poetry Press), Shot Glass Journal, Muse India, SETU, etc. and in anthologies, including Synthesis, Anthesis, Poetic Symphonies, Suvarnarekha, The World Anthology of Poems on Global Harmony and Peace, Just For You My Love, Amaravati Poetic Prism 2017, The Current, and Culture and Quest.

The Attic & Other Poems is a collection of her poems, with illustrations. Fireflies is a collection of her micropoems. Both the books have been published by Authorspress. Her next book is forthcoming in 2020. She has received awards and jury recommendations for her poetry.

Totally Owordosed (http://www.sujathawarrier.com/) is her blog.