One fine morning over a weekend in June, we set out for Mussoorie from Faridabad in our car. Very soon we found ourselves in Noida crossing HCL, LOGICTEX, NTPC &.... we filled gas, sorry petrol, at a station in Noida, because the price of petrol in the country moves northwards with the altitude of the place.... we whizzed past Indirapuram in Ghaziabad and soon found ourselves in Mohannagar.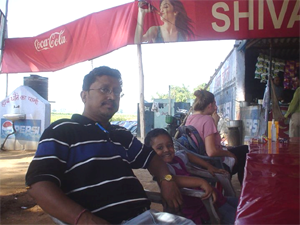 A thirteen kilometer stretch along the NH-58 brought us to Muradnagar....continuing straight for 10 km on NH-58 brought us to Modinagar...after crossing Modinagar and before Meerut city we took left on to the Meerut bye pass to reach Khatauli...we stopped for a while and had breakfast at a dhaba....our next target was to reach Purkaji via Muzaffarnagar city...
We were enjoying the drive when suddenly our driver pressed the brakes and our car went and rammed into the rear of a van filled with passengers, some of them hanging from the back...needless to say, our car bonnet went asymmetric...an intrepid passenger complained of a leg injury...this culminated in our taking him to a local doc who prescribed ointments to tide over the mishap...he ruled out the possibility of a 'fracture'...we continued on our journey and after crossing Roorkee soon reached Dehradun...we had a rather late lunch in Dehradun...

A distance of 30 kms separates Missouri from Dehradun...towards the end of this journey, the road ahead steeply rises upwards...@ Missouri, it was difficult to find a decent accommodation @ a decent price in the peak season over a weekend when the entire summer travelers of the capital seem to have descended on this town...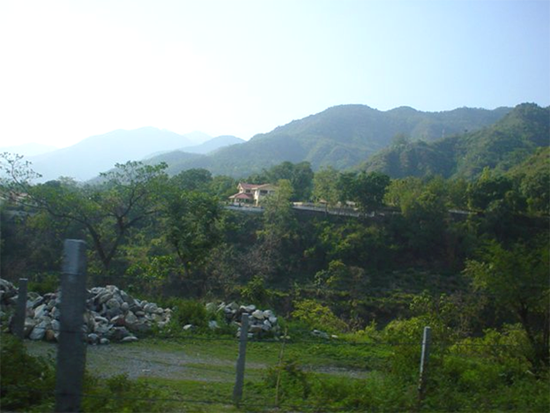 View
The distance of Mussoorie, an enchanting hill station in the state of Uttarakhand, from the National Capital is 281 kms...we checked into a hotel in the vicinity of Gandhi Chowk, the main hub of the town...this was just a 2-day trip, and so after resting for a while in the hotel, towards the evening we went to the Mall area of the town, and made a few purchases...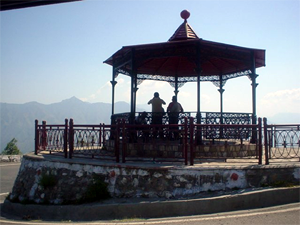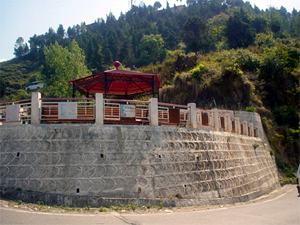 The following morning, we set off early to see Kempty Falls....one has to travel 13 kms downwards to reach a vantage view point...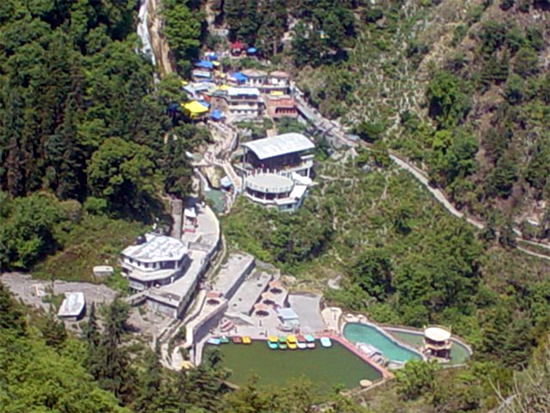 View of Kempty falls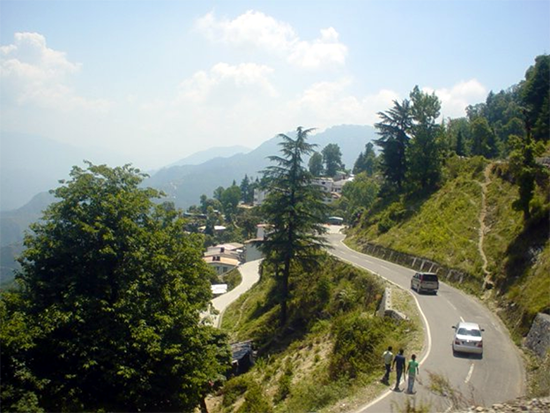 View of the serpentine road
Thereafter, we went to Municipal Garden (also known as Company Garden), a good spot with artificial waterfalls, nurseries, boating, fun rides etc.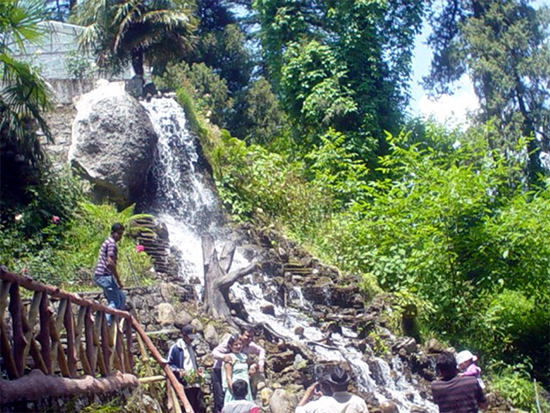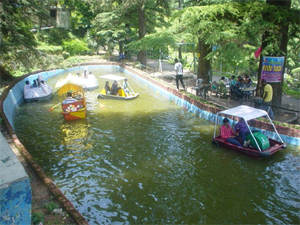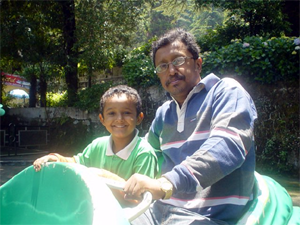 Company garden
The weather of Mussourie changes rapidly, and towards the evening after a bright day, there was hailstorm, and the 'best part' was that we could get a glimpse of the snow-capped mountain from the terrace of our hotel after the downpour...we couldn't make it to Gun Hill, a spot in Mussourie from where it was said one could have viewed the snow-capped peaks.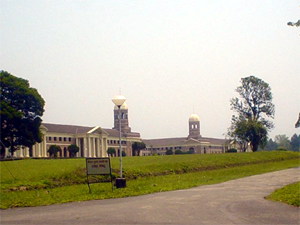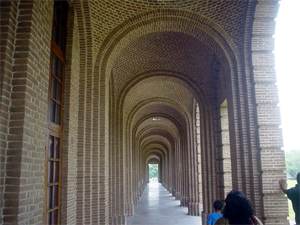 Forest Research Institute
The next day, we started on our return journey, and made a brief halt at Dehradun, and paid a visit to Forest Research Institute, an internationally renowned institution established in 1906 for conducting research and education in the fields of forestry and environmental sciences. We also sampled the renowned bakery of Dehradun by stopping @ Ellora Bakery, a well-known shop in the city.

Late in the evening, we reached our abode.