Hot-Selling Cell!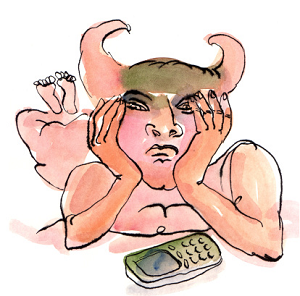 After receiving an invitation on my mobile, I attended a wedding. I recognized the person next to me at the gathering. He was my former colleague, known to be a man of few words. Tentatively I asked about his cell, as he was just checking his gmail. For next 10 minutes or so, he went on explaining graphically its features. He elaborated on the pictures of his family and friends, and how he took them with so much skill to the envy of any professional photographer.

All through his monologue, his eyes lit up with some intense expressions showing how much he cared for his people via his favorite mobile. Silently I agreed, it is the closest thing to our heart lying in the shirt pocket, or handbag at arm's length? No wonder we have to play its tune perforce.

Next he talked at length about his work, how his cell would make him connect to the entire world while he marketed his company million dollar products. He boasted he catered to thousands of customers. I was aghast at his unheard talkativeness. His wife joined us and inquired if I had broached the topic of cell, and well, that explained.

Next, the man behind us tapped on my back only to ask for my facebook name, so he could add me as friend then and there on his mobile. Eventually, the sacred knot was tied at the podium. I proceeded to greet the newly wedded couple. The person ahead of me in the queue talked about the 4G Cell he bought as a present to the groom.

Boy, could I escape this cell world! Who is not on mobile these days? Especially in India, its number is overtaking the census figure for population. How dear is cell to me I cannot deny myself, without it I can't live for a second. I keep it close at hand on my bed and use it as a torch to check time from the wall clock. This is despite mobiles keep their own time. I have a mental fixation that somehow wall clocks say the correct time vis-à-vis their cousins in mobiles and computers.

Mobile has come a long way to become a sine qua non in all walks of life. Being a multipurpose gadget making life easier, its future breakthroughs are anybody's guess. I wish it will soon help in repelling mosquitoes, if anyone hasn't yet patented an application. I wish it clicks on the fans and lights including TV at my home, a la abracadabra.

All said, the campaigns for paperless world made cell indispensable. The other day I waved an SMS message from the railways in the face of the ticket collector as my E-ticket, in place of the regular train ticket.

The cell phone I carried way back in 2000 was a Motorola make. It was very large compared to the present thinner diet kind. Then I used to be asked, if I was a police officer using a walky-talky. I have a phobia for stray dogs, so I also used it shoo them off in our ancient city.

I also see young girls walking alone on the streets either returning from office or college. They seem to be talking on mobiles ceaselessly. I think It should be making them secure while they got connected with someone known while evading eve teasers and chain snatchers conveniently.

The hazards of so many cell phones and cell towers should be a matter of concern. The evil effects of exposure to radiation or whatever are not yet researched fully. Despite innumerable features the mobile has, I am sure the majority will have no clue how to handle most of them. It is enough if they knew how to receive the call. With regard to closing it, thank heavens it will do so automatically.

I use my cell for internet through home computer that has a router to share. Yet I got a bill for data transfer from the mobile service provider. Later I found my grandson pressed some buttons randomly and got connected to the net. He is hardly two years old and he loved 'Baba Black Sheep' rhyme on YouTube that I had saved as a streaming link on my mobile. I congratulated him on his first use of the magic wand.
01-Dec-2012
More by : Seshu Chamarty
---