Paradip to Chandrabhaga Seabeach, Konark, Orissa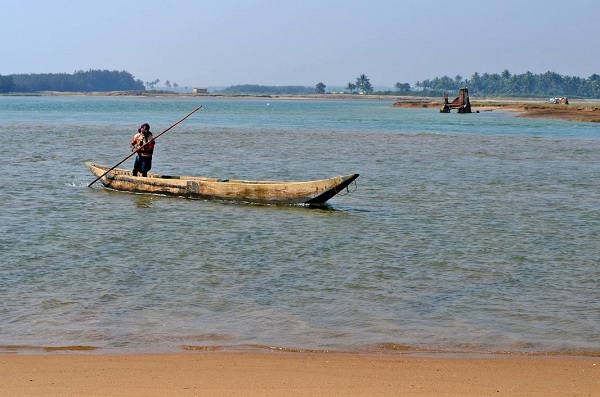 Coastal trek reveals a new dimension of life, in which one sees the co-existence of grim Reality and Poetry. If the hard life and struggle of Fisherman community is one side of Reality, our capability to observe Beauty in it and in the surroundings is another side.
Our trek took us through some beautiful landscapes.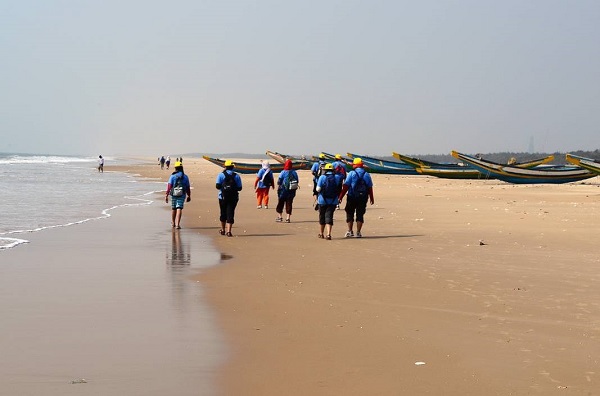 Trekking in Leisurely Pace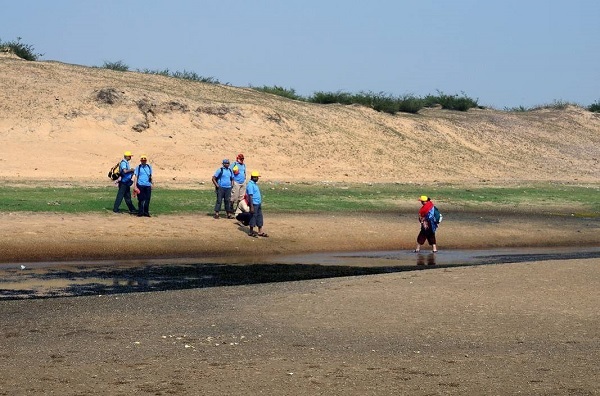 Crossing Jatadhari River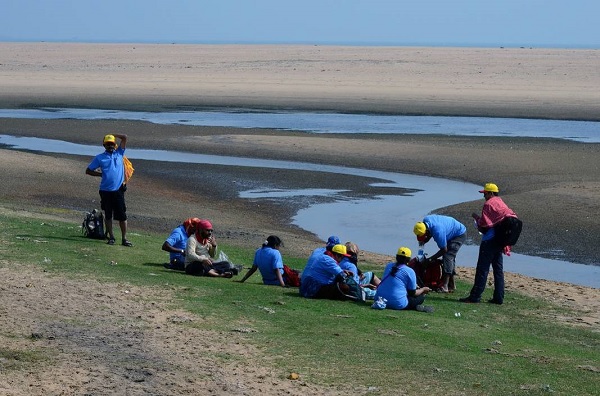 Resting Beside Jatadhari River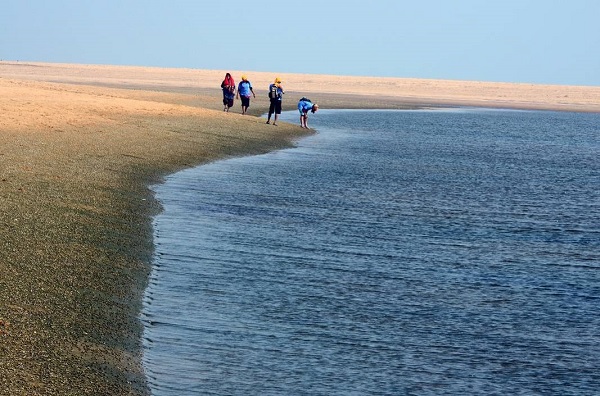 Trekking along Jatadhari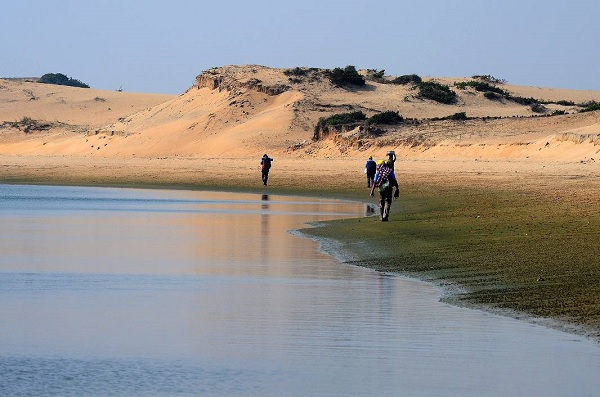 Trekking along Jatadhari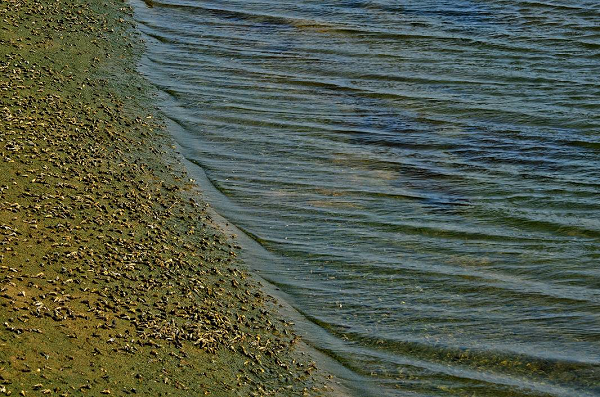 Patterns: Ripples of Jatadhari softly kissing shell infested shore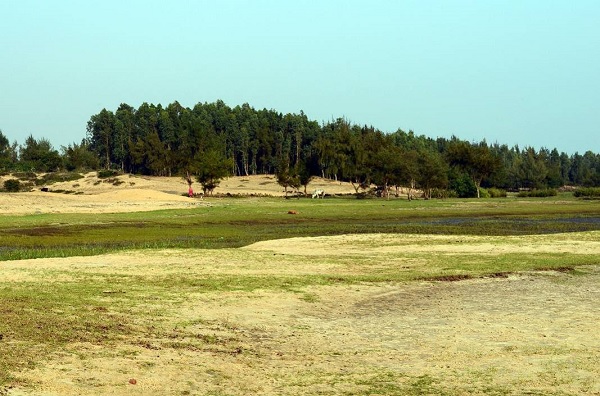 Grassland and Forest near Nao-gaon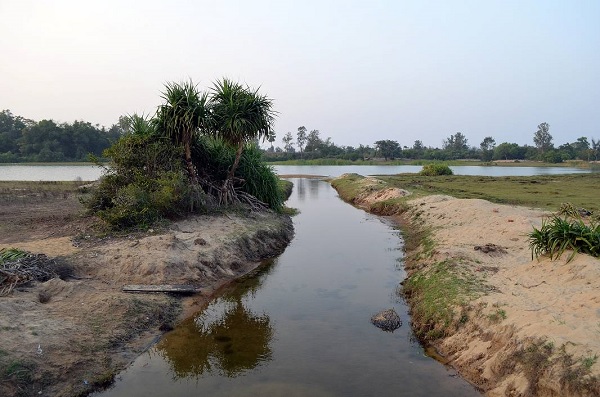 The Nala meeting the Lake at Nuagaon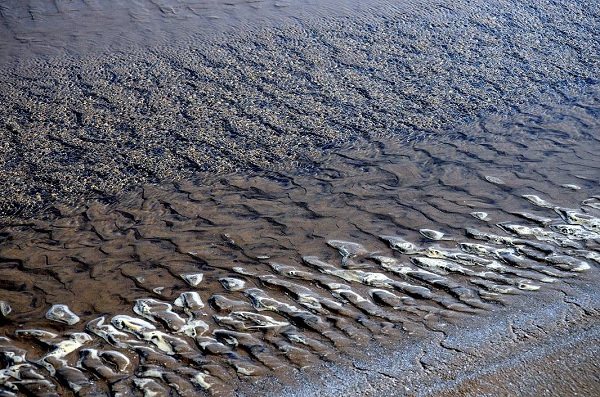 Patterns on Sea bed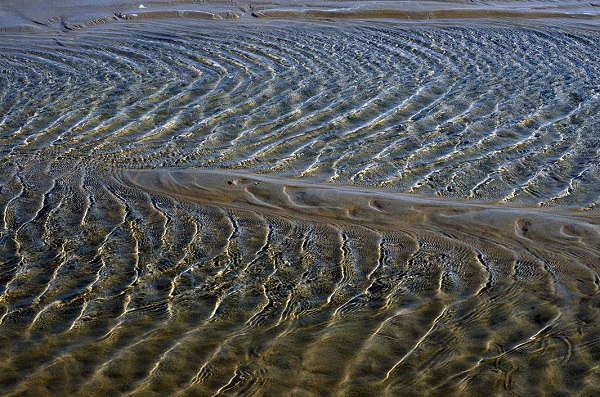 Patterns on Sea bed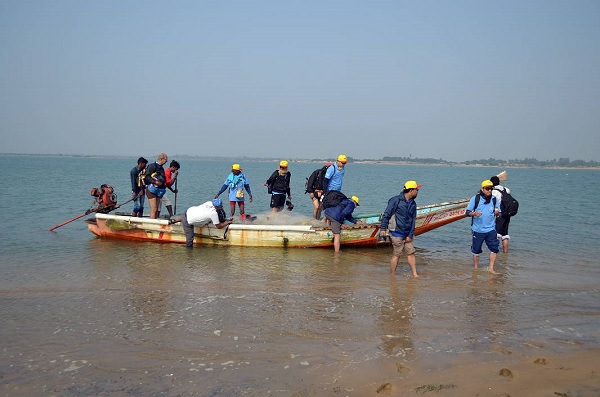 De-embarking on other side of Nuliasahi Gha?otkaca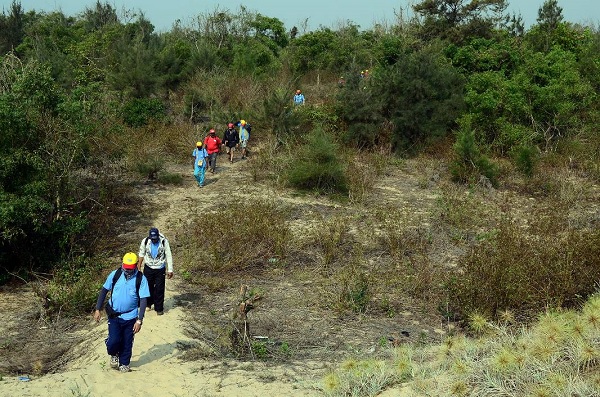 Trekking through "Bada Tanda"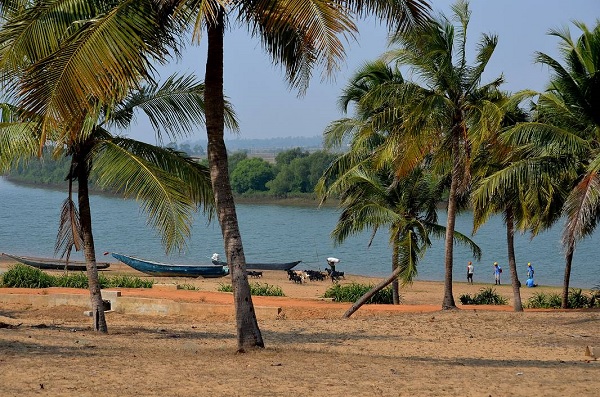 Sahana Village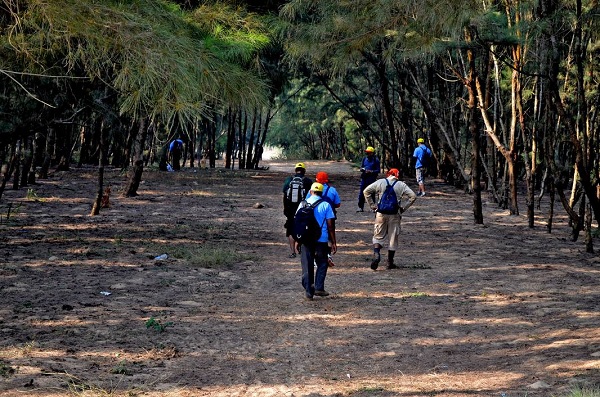 Entering Gundalba Village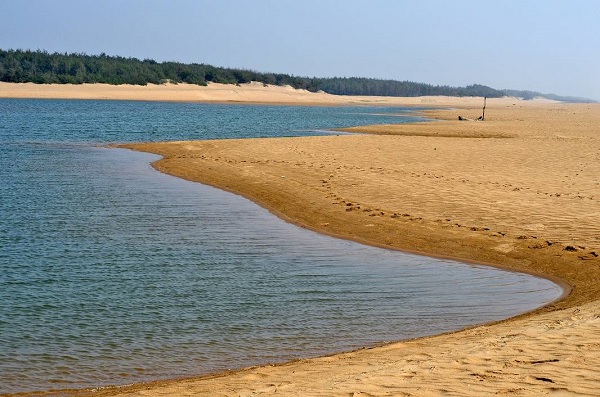 Approaching Keluni River Mouth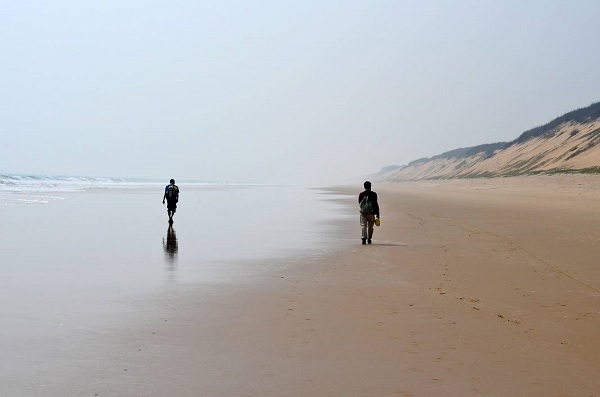 Keluni River Mouth to Changrabhaga Beach, Konark