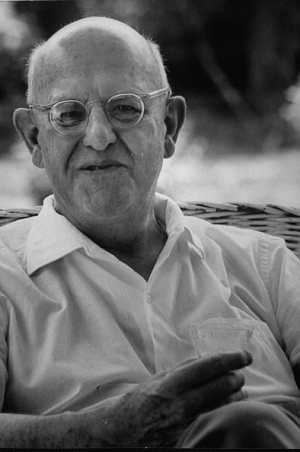 Writers of every genre have enriched English literature with their genius. Some have been admired for the intricacy of the plots, others for their finely etched characters. A few have won rave reviews for the language while some have been applauded for the style. But rarely has an author been universally acknowledged for the complete mastery of the language, plot, style and characterization. Yes, the wizard in question is Pelham Grenwille Wodehouse – the pasha of plot, the czar of characterization, the maestro of metaphor, the sultan of simile and the indisputable lord of the language.

Calling him a humor writer is doing gross injustice to him. His genius cannot be shackled in genres. He is a master of his craft and a craftsman with an artistry rarely seen in English language or literature.

Wodehouse was a prolific author, writing ninety-six books in a career spanning from 1902 to 1975. His works include novels, collections of short stories, and a musical comedy. Many characters and locations appear repeatedly throughout his short stories and novels, leading readers to classify his work by "series":
The Blandings Castle stories recount the lives and times of the upper-class inhabitants of the fictional rural Blandings Castle. The star 'performer' in these stories is undoubtedly the eccentric Lord Emsworth, obsessed by his prize-winning pig, the "Empress of Blandings".

The Jeeves and Wooster stories are narrated by the wealthy, 'mentally negligible' Bertie Wooster. Bertie, the second richest member of the Drones Club is also its most likeable one. A number of stories and novels recount the improbable and unfortunate situations in which he and his friends find themselves and the manner in which his ingenious valet Jeeves is always able to extricate them. Collectively called "the Jeeves stories", they are Wodehouse's most famous.

The Psmith books feature an ingenious jack-of-all-trades with a charming, exaggeratedly refined manner.
His other books include Mr. Mulliner stories, The Drones Club tales, Golf and Oldest Member stories and Ukridge tales.
Plots:
Wodehouse novels have plots that are a crazy collage of confusion and chaos.

To illustrate the genius of Wodehouse in crafting plots let us take, what is considered by many critics as his most exquisite creation: Leave it to Psmith.

Its protagonist is my favorite Wodehouse character – Psmith, extremely tall, extremely thin, with a monocle in his right eye and a sartorial elegance that is close to perfection. He is possibly the only male character created by Wodehouse who can be called a true hero. He is intelligent, charming, nonchalant, and confident and can comfortably thrive on chaos.

If the protagonist is a true hero then the setting too is ideal – the Blandings castle. With its usual medley of colorful and crazy characters it is a delectable paradise that offers a non-stop mirth fiesta. The inimitable Lord Emsworth who is passionate about his garden and has still not graduated to his obsession 'Empress of Blandings' – his prize pig – flits in and out adding his own touch of pandemonium to the affairs. Freddy Threepwood, Lady Constance, her husband Joe Keeble, two impersonators Miss Peavey and her boyfriend Eddie Cootes, the Butler Beach, the Efficient Baxter – the only 'serpent' in the garden of Eden - and of course the young, beautiful and spirited Eve Halliday, the love interest of both Psmith and Freddy.

The plot is as complicated as it can get: Psmith has fallen in 'love at first sight' with Eve. When he comes to know she is going to be at Blandings Castle he impersonates Ralston Mctodd, a modern poet and lands there. There is also a parallel thread – Freddy hires Psmith to steal his Aunt Constance's pearls, on behalf of Joe Keeble. Freddy's share is a thousand pounds which he needs to launch himself as a bookie. Joe wants the money to send to his step daughter Phyllis who is a dear friend of Eve and whose husband Mike is an even dearer friend of Psmith! Eve too wants the pearls so that she can help out Phyllis. Miss Peavey and Eddie Cootes (with the intention of impersonating Ralph Mctodd) too move in. Finding Psmith firmly ensconced as the poet, Cootes confronts him and Psmith is forced to enroll him as his valet. Things get more and more hilariously insane till the denouement. Psmith uses his intelligence and insouciance, guts and gumption to emerge triumphant. He gets the pearls (not for the money but for his best friend and his wife), Phyllis and Jackson the money and the Efficient Baxter is chucked out. And the icing on the cake – Psmith and Eve are united and he is made secretary to Lord Emsworth. Joy and happiness finally reign supreme in Blandings Castle.

To the uninitiated the plot might look like some kind of mad caper but it is anything but that. Each thread is sewn seamlessly to create a fabric of humor, gentle satire and a gripping storyline which according has few parallels in English literature. Each page ripples with humor – which is there both in the language as well as the situation, the characters as well as the incidents. Psmith's nonchalance – his uncanny ability to juxtapose the sublime and the ridiculous makes his character truly endearing. The other players too create a world that one would want to visit again and again. Even if Wodehouse had written just this one book he would have become immortal. Leave it to Psmith offers an instant cure for ennui and depression.
Language:
As far as sheer mastery over the English language is concerned Wodehouse is the winner all the way; with the others not even also-rans. Out of the huge treasure trove Wodehouse has to offer a few gems of artistic genius are produced here. These include examples of brilliant metaphors, scintillating similes and tongue in cheek rip offs on Shakespeare, Greek Mythology, the scriptures et al.

I am giving below a few of my favorite ones:
Dedication: To my daughter Leonora without whose never-failing sympathy and encouragement this book would have been finished in half the time.
'Yes, sir,' said Jeeves in a low, cold voice, as if he had been bitten in the leg by a personal friend.
A sort of gulpy, gurgly, plobby, squishy, wofflesome sound, like a thousand eager men drinking soup in a foreign restaurant. I could see that, if not actually disgruntled, he was far from being gruntled.
His eyes were rolling in their sockets, and his face had taken on the color and expression of a devout tomato. I could see he loved like a thousand bricks.
There was a sound in the background like a distant sheep coughing gently on a mountainside. Jeeves sailing into action.
It was a confusion of ideas between him and one of the lions he was hunting in Kenya that had caused A. B. Spottsworth to make the obituary column. He thought the lion was dead, and the lion thought it wasn't.
It has been well said that an author who expects results from a first novel is in a position similar to that of a man who drops a rose petal down the Grand Canyon of Arizona and listens for the echo.
She had a beaky nose, tight thin lips, and her eye could have been used for splitting logs in the teak forests of Borneo.
Many a man may look respectable, and yet be able to hide at will behind a spiral staircase.
Conclusion:
Wodehouse as a writer does not have the intellectual snob value of a Kafka or a Camus or even a Rushdie. As he himself wrote in In Over Seventy (1957) :

"I go in for what is known in the trade as 'light writing' and those who do that – humorists they are sometimes called – are looked down upon by the intelligentsia and sneered at."

But one should not be under the delusion that what he wrote was in any way less difficult and challenging writing than that attempted by the so called heavy weights of English fiction. His innings spanned more than seven decades and he almost struck a century of titles. If the length of his innings was awesome and his prolificacy was staggering so was his ability to hook and mesmerize generations of readers.

Today a hundred years after he first started writing his popularity is unabated. One goes to any good book store and is sure to find an entire rack or more devoted to the writings of Wodehouse. He may not be included in the echelons of writers who write on agony and angst, who create a realistic collage of life – but he is one craftsman who writes in a genre which is the most difficult – humor. To sustain this style of writing for so long and over so many words is a mind blowing achievement. Take the case of the Blandings saga. It started with Something Fresh in 1915 and continued till Sunset at Blandings which was a work in progress in 1975 when the master died. The style of writing, the inimitable humor, the deft characterization and the crazy plots – the freshness of Something Fresh is still there when the 'Sun set' at Blandings – if this is not the mark of a maestro than what is!

Wodehouse was a wizard of words whose magic transgresses all boundaries of time and space. His appeal is enduring, endearing and eternal.

Image (c) Gettyimages.com