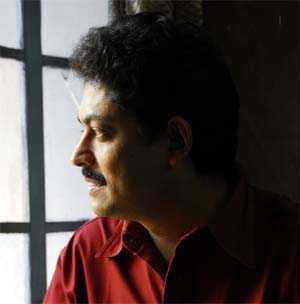 Ramendra Kumar is an award-winning writer for children. He also dabbles in satire, poetry and fiction for adults. 20 books written by him have so far been brought out by well known names such as Rupa & Co., National Book Trust(NBT), Navneet, Children's Book Trust(CBT), Vikas Publishing House, et al.
Ramen's work has been published and reviewed in major newspapers and magazines and translated into several Indian languages as well as Spanish, Japanese, Mongolian and Sinhala. One of his stories has been included in the text book for class nine students of Norway and another fable has been adapted as Kamishibai, the traditional form of story telling in Japan. Tales penned by him have also found a place in the school text books in India as well as abroad. His stories, poems and satires have been included in several national and international anthologies including the popular 'Chicken Soup for the Soul Series'.
Ramen is a much sought after speaker on Indian storytelling tradition and is also an inspirational speaker as well as storyteller for children.
An Engineer and an MBA, Ramen is working as Asst. General Manager, Public Relations, Rourkela Steel Plant, Orissa, India.