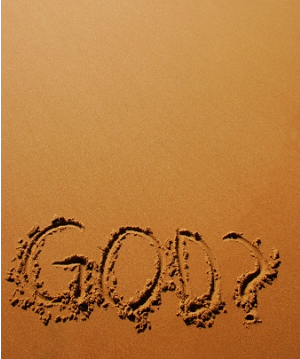 Avaneesh Pandey, a 24-year-old student in Pune was born in a typical Hindu family in Chandannagar, West Bengal. Like most Hindu houses, he grew up in one that had a small temple in a corner adorned with the idols of Shiva, Krishna and Saraswati. His elder brother would read the Gita out loud while his mother often offered prayers.
But doubts about God started cropping up early in life for Avaneesh. To him, stories such as Ganesha's beheading and replacing it with an elephant's head were laughable and illogical. He could not understand the sense behind the various pujas and rituals. After reading the Quran, Gita, Bible and several other books which argued for and against the existence of god, he felt that the arguments against it were stronger. "The concept of god did not explain many things that I saw in my daily life. Most people say that it's just a matter of faith. I didn't find that convincing enough," he says.
Avaneesh is now an atheist. And, his tribe is increasing.
It has been 60 years since India gained freedom, but how 'free' it really is, remains a big question mark. It is shocking that someone can get arrested for merely stating their opinions and beliefs on a social networking site. Or for that matter, allow political entities to continuously use religion to promote hatred and instigate communal riots. India has a long way to go before it can call itself a secular democracy.
Atheism has always been, and continues to be a delicate and overtly sensitive topic for most Indians. Openly declaring disbelief in religion and God requires courage. It is almost like a process of 'coming out', much like the homosexuals need to 'come out' to assert their alternative way of living. Many young atheists in India complain that the others make them feel like they are not virtuous enough, because they do not believe in the existence of a Supreme Being that teaches them to be righteous and benevolent.
Hrishikesh Bawa, a 25-year-old working in General Motors in Vadodara, Gujarat, feels offended that he cannot mark 'Atheism' as a religious choice while filling forms. There are choices for Hindu, Muslim, Christian, Sikh, but clearly atheists have no place in our society. "Athiests in India are still misunderstood by many. Some still think that our not believing in god is just a way of showing off or being cool", he says.
In a nation where people swarm around a statue of Ganesha because they believe he miraculously drinks milk; where a baby born with a deformed tailbone is considered to be Hanuman's reincarnation; and where everything from a tree to a stone is worshipped, it is extremely difficult for atheists to be respected and accepted.
Believing in God is considered equivalent to being virtuous. Adherents of all religions are given the freedom to practice their faith, but they are not given the freedom to question those practices. Points out Avaneesh: "People are okay with my atheism as long as I keep my "lack of faith" to myself, for when I question their faith, it is called "creating religious strife" and "hurting the religious sentiments" of the community."
Noor Khan, an aspiring film maker from Pune states that he is Muslim by birth, but not by choice. Often he feels he is forced to take part in religious activities and has to do so only to appease his family. He has not revealed he is an atheist to his parents as he is aware of the turmoil he, as well as his family will have to face if he does. "It is wise in a way to keep your mouth shut. They are very religious and sentimental about these things," he admits.
We live in a land of myriads of customs, traditions and beliefs, and yet we could never learn how to co-exist and make way for opposing views and thoughts.
A glaring example is the case of Sanal Edamaruku, the noted Indian rationalist, who was reprimanded and threatened when he pointed out that the dripping crucified statue of Jesus Christ at the Church of Our Lady of Velankanni in Western Mumbai was due to defective plumbing and not divine intervention. Edamaruku was charged of insulting religion under Section 295 A of the Indian Penal Code. Death threats soon followed and he had to flee to Finland on exile. "It is an absurd law but also extremely dangerous because it gives fanatics, whether they are Hindus, Catholics or Muslims, a license to be offended. It also allows people who are in dispute with you to make up false accusations of blasphemy," Edamaruku told The Guardian.
There is no official count for the number of atheists in India, but considering the low tolerance for atheists and the lack of recognition, a lot of independent groups and organizations have started mushrooming all over the country. Groups like The Delhi Freethinkers are witnessing a gradual increase in the number of members as they meet up periodically in Mumbai, Bangalore, Chennai, Hyderabad, Pune and discuss and talk about their views. They feel alienated as they are not permitted to admit their atheism openly, and this is one place where they can be with people of the same beliefs.
The Nirmukta group is one of the biggest examples of the growing need of atheists in India to be heard. 'Nirmukta' meaning 'freed' in Sanskrit, they promote free thinking and secular humanism and equality in India and South Asia. It has spawned most of India's social networks and has a very strong online presence with the help of social networking sites like Facebook. Non-believers now feel emboldened and encouraged to talk freely about their religious ideologies.
Ruchi Jaggi, assistant professor at the Symbiosis Institute of Media and Communication, Pune, who teaches Media and Culture Studies, feels that it is more about the change in our lifestyles. "People may not necessarily believe in the non-existence of god, but they do not have the time to go to temples and take part in religious customs anymore. In the end, everyone has the right to his or her own views."
In a nation afflicted by outdated, unsound laws; high intolerance; and hostility towards other religions, atheists struggle to find a place in society. The problem is not blind trust in religion; the problem is the narrow-mindedness and the criticism that is inflicted upon other religions and atheists.
Bharath Lal, a law student from Mumbai is a militant atheist and feels inspired by Richard Dawkins, an English biologist and author of the book 'The God Delusion'. He agrees with Dawkins when he says, "Religion is about turning untested belief into unshakable truth through the power of institutions and the passage of time." Bharath feels that belief in God stems from the fact that people need a support system in their lives in the face of adversity and misery. "With the help of God, the impossible becomes possible, and even in moments of despair, you get hope," he says. "At the end of the day, it doesn't matter if a person's faith is true or not as long as he believes in it and does not impose his beliefs on someone else."
Statistics show that the more developed nations have a much larger percentage of atheists as they feel empowered and their way of thinking is more advanced.
Tushar Radke, a 26-year-old professional who works at Hewlett-Packard in California has similar views. He feels that in progressive countries, atheism will become more commonplace in the future as most common sense ideas cannot be stopped in an educated world. "I'd rather place my faith in other people rather than an imaginary concept," he says.
On the surface, India is a shiny, growing country, but on the inside it is still one of the most repressed and backward nations bubbling and frothing with communal hatred and religious prejudice. The differences in religious ideologies will never cease to exist, but as people with different beliefs, we need to open our minds and promote secularism in our country. Will the constitution, the law, and the people themselves endure this social injustice, or will we see a better, more liberal India in the future?