Charms of Chennai
Remembering Nelson Mandela
E-mails can be Stressful
Looking for a Quick Exit?
Hats off to Edward Snowden
Think it Through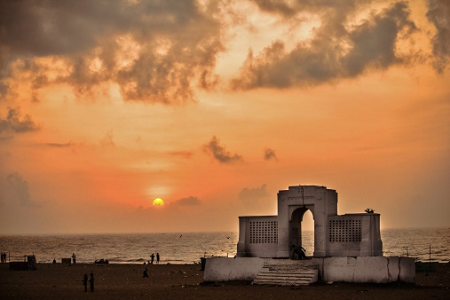 I'm seriously thinking of settling down in Chennai. What prompted me to think of this move is, first, the growing disillusionment with the rape capital of India. (I read in the press that one out of each five rape cases reported in 2012 in the whole country, one of them took place in Delhi where I came to settle after partition of India.) The way the second sex is treated in public places is indicative of its level of civility and culture.

Secondly, and perhaps more importantly, I was deeply touched – and tempted – by the decision of Tamil Nadu Chief Minister Jayalalitha to sell dosas, idlis and upma at Re. 1 each. What more can you expect the benign sarkar to do for aam aadmi? The Tamil Nadu government is subsidizing the price of these snacks, which are sold by private outlets throughout Chennai in the amma canteens, as they are known, located one each in Chennai's 220 wards. I'll try to live near one of them, preferably near a decent cinema hall.

And what really clinched the issue was my love of cinema and everything connected with it – lights, camera and, above all, action. Perhaps at the unconscious level it might be an attempt to escape from the grim reality around us. Since we cannot do much to change things why not escape from them? And don't forget – T S Eliot told us – "Humankind cannot bear very much reality." Hence, the need in life to escape. It begins as a make-belief and then make-belief makes it real.

Some sixty years ago – in October 1952, to be precise – K Karunanidhi scripted a film called "Parasakthi" which set a trend that just refuses to go. And with it started the almost uninterrupted role of film stars in running the politics of Tamil Nadu – then called Madras State which, happily, included most of South India. In the last half a century five chief ministers of Tamil Nadu have been either film stars (like the great M G Ramachandran and Jayalalitha) or those operating behind the scenes (like K Karunanidhi as an unrivalled scriptwriter.)

Of these Ramachandran, lasted 10 and a half years as Chief Minister. The person to have been appointed Chief Minister the maximum number of times is M. Karunanidhi. He is the only Chief Minister with 5 terms in office.

Power still ricochets between Mr Karunanidhi's party, the DMK, and the AIADMK, a breakaway faction started by M.G. Ramachandran, another film star. Jayaram Jayalalitha, the 65-year-old current chief minister, was one of M. Ramachandran's former leading ladies.

Isn't Maharashtra stupid not to let Bollywood have a go at setting things right in the State? Delhi, alas, has no film industry unless you deem Parliament House as a gigantic shooting studio.
"There is no passion to be found in playing small – in settling for a life that is less than the one you are capable of living." These profoundly inspiring words of Nelson Mandela could not ring more true as the man lies in hospital in Pretoria, gravely ill, and the world looks back on his life and legacy.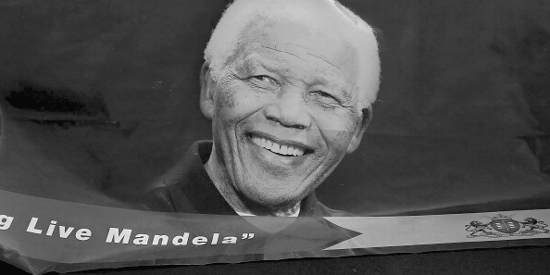 Mandela's impending end symbolizes both his significance and our loss. Winner of the Nobel Peace Prize and long-term prisoner in his fight against South Africa's apartheid, Mandela is not only thought of as Father ('Tata') to black South Africans but as one of the outstanding heroes of the last century beginning with Mahatma Gandhi who inspired both Mandela and Martin Luther King.

That he was an inspirational leader is too trite a summing-up of the man. His life and work have come to represent the yet-unredeemed global struggle for human dignity, equality and democracy. While the struggle is never ending, Mandela reminds us that it is the struggle that merits.

Remember the day the world sat glued in February 1990 to their television sets in awaiting his release from prison. He finally emerged, smiling and punching the air in a victory salute. Millions punched the air in unison.

Later he spearheaded the Truth and Reconciliation Commission, which became a model for how to acknowledge human rights violations, create restorative justice and set the historical record straight - all in a spirit of dignity rather than retribution.

In my estimation, one of his greatness was to set an example for leaders of the world when to call it a day. After all, the cause matters far more than those who serve it.

These were some of his many achievements. This does not mean they were lasting ones. Inter-racial conflicts remain unresolved. The Truth and Reconciliation Commission has been accused of letting crimes go unpunished.

The heroic enterprise is by its very nature one that is necessarily doomed because in the end it is human. The role of the hero is to set an example of what we can ideally strive for – to be the best we can be – and ultimately to show us, through his failings, that we remain human and must struggle with our own individual and collective destructiveness.

For Mandela, racism was not simply a black/white issue. His greatness was to recognize that racism is rooted in the way we relate to others who are different from ourselves and whom we readily transform into enemies. Freud refers to this process as the "narcissism of minor differences". This means that we defend our sense of identity by treating those who are different as "other" and often as sub-human, projecting all the inferior qualities we most despise in ourselves onto those who are "other" than us. As Freud put it, this is part of the human condition. It is the destructive side of our nature – our tragic flaw.
The Daily Telegraph – respectable enough to be believed – tells us that a recent study found: "Reading and sending e-mails prompts telltale signs of stress including elevated blood pressure, heart rate and levels of the hormone cortisol." The study was based on a group of government employees. Researchers found that 83 per cent became more stressed while using e-mail, rising to 92 per cent when speaking on the phone and using e-mail at the same time. Stress levels, analyzed by saliva samples as well as heart rate and blood pressure monitors over a 24-hour period, peaked at points in the day when people's inboxes were fullest, the study revealed. E-mails which were irrelevant, which interrupted work or demanded an immediate response were particularly taxing, while those which arrived in response to completed work had, on the other hand, a calming effect.
An experiment with ants could help architects design buildings that can be evacuated quickly in emergencies, reports the prestigious New Scientist. Escape times from office buildings, railway or bus stations and sports arenas can be affected by the position of exits and obstructions such as support columns, but there is little data on the best layouts because it would be unethical to fake an emergency to panic people for tests, scientists at Australia's Monash University said. A researcher has gotten around the problem by using ants made to flee from structures by an insect repellent. He discovered that the ants exited most swiftly from layouts with exits in corners rather than in the middle of hallways.
Every historical moment is underscored by a handful of brave souls from whom the abuse of power and authority elicits extraordinary acts of courage. In blowing the whistle on the wanton misconduct of governments – be it lying to citizens, intruding on their private affairs, or colluding with vested interests – these figures set aside their narrow personal concerns for the greater public good. Daniel Ellsberg, Bradley Manning, Shanmugham Manjunath and Satyendra Dubey have so far been such intrepid beings. All of them knew within, whistleblowers run the risk of persecution, solitary confinement, harassment, and, worst of all, even death. Yet they soldiered on.

Edward Snowden is the latest in the list of such greats. His deliberate leak of classified US National Security Agency documents last week laid bare its extensive surveillance of phone and internet records. The young American faced a crucial dilemma: to continue with a cushy job as an analyst for the NSA or challenge the world's most powerful state, which, "if they want to get you, over time they will." He was bold enough to take the road less travelled, and finally chose to surrender his claim to a comfortable life in order to be able to shine a harsh light on the U.S. government's spying excesses.

Above all, Edward Snowden should be lauded for his decision to bear scrutiny and criticism from fellow citizens, the curtailment of whose freedoms he saw as unacceptable. We have a U.S. President committed to human rights on paper while systematically undermining them at home and abroad.

His detractors have branded Mr. Snowden a traitor and betrayer of the 'American way of life'. Speculation about his conduct has already taken a turn for the banal: why he chose to leak NSA documents to a foreign news outlet (the Guardian), how a high-school dropout was granted access to top-secret material, and what sinister aims drove him to seek refuge in Hong Kong. Commentators turned experts in international law have ventured to suggest his possible kidnapping by U.S. officials would be legal. The stream of publicity in his direction, both favorable and otherwise, was unavoidable but the young whistleblower has scrupulously stayed away from the spotlight. "I don't want public attention because I don't want the story to be about me. I want it to be about what the U.S. government is doing," he said in an interview. As he readies himself for a protracted legal battle against extradition and eventual trial for treason, Mr. Snowden has, through his revelations, convincingly underscored the perils of untrammeled executive power. His courage and moral persuasion in the face of extreme odds are an inspiration to defenders of civil liberties everywhere. They must ensure he is not persecuted.
Whenever someone tells me while parting: 'let's get together at lunch one of these days,' I'm reminded of the English saying: One of these days is none of these days.

Does your experience corroborate the earthy wisdom of good old sayings?


Images (c) Gettyimages.com