The government claims that certain files related to the allotment of coal licenses are missing. The CBI says that the missing coal files are crucial for their investigation into the corruption scam. How can files go missing from government records? The missing files are related to allotments made to Manoj Jayaswal who is partner of Congress MP Vijay Darda.
Why should the files be missing?
Well, let readers just recall what this columnist wrote on September 10, 2012 on this website, see the photograph below, and then draw their own conclusions.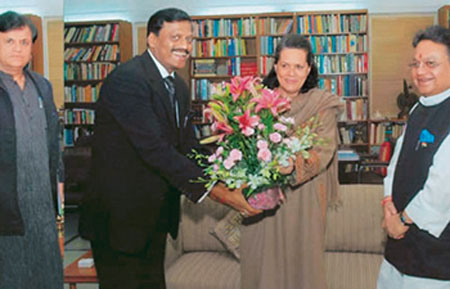 In the photo: Ahmed Patel, Manoj Jayaswal, Sonia Gandhi and Vijay Darda
Read the full article "Sonia's Links with Coalgate"