Your Face is a Book
Education of Princes
Two-in-one
Mumbai Commuters
Growing your Brain
Think it Through
Your Face is a Book
When you look at a face can you make out in just one glance whether he is gay or what they call these days, straight in his sexual orientation? (In good old days the word for straights of today was normal.) Recently, The Independent carried the report of a study analyzing the faces of homosexual and heterosexual men that found that the two groups have "significant morphological differences."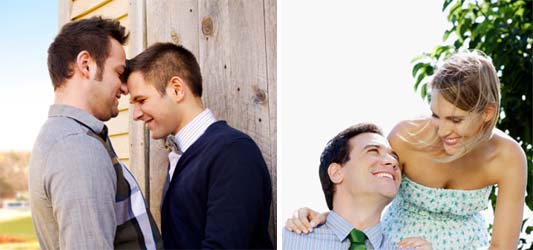 The study, conducted by the Academy of Sciences of the Czech Republic, recruited gay and straight volunteers. The gay men had wider and shorter faces on average, along with smaller and shorter noses, resulting in "a mosaic of both feminine and masculine features." A second control group deemed the face shapes of the gay men as more masculine.

Did the Bard know about it all about face-reading? Or how else, he makes Lady Macbeth pronounce
Your face, my thane, is as a book where men
May read strange matters.
You remember the great keenness of the Kuarav paterfamilias, Bhisma Pitama that the growing Kaurav princes get the best of a rounded education. He specially selected Acharya Drona to rigorously train all of them in all the known arts of the day. It is indeed a matter of great importance that the rulers of tomorrow are well-versed in all branches of knowledge. That was later reiterated by Plato in The Republic, developing the thesis of the Philosopher King who should rule.

Before you get to the polling booth for casting your vote in the forthcoming elections make sure you get a copy of what they say the curriculum vita of the candidates. Samajwadi Party leader Naresh Agarwal tells us to check up the candidates' educational qualifications in particular.

Of course school drop-outs like me have no chance – none whatever – to join the electoral fray where degrees – even purchased from some of America's so-called institutions of higher learning – are being flaunted as credentials of great erudition.

At least on paper, the Nehru-Gandhis are highly educated sorts. The grand-sire set the tradition. His father was rich enough to send his only son to Harrow and Cambridge.

Jawaharlal's dear daughter never managed to get through high school despite many tries in several institutions in India and abroad, including a stint at Shantineketan. So, he somehow managed to send her to Oxford where she was asked to quit after a month or so. She wasn't the sort meant for academics. Hence, only fit for politics.

Both her sons managed to get through Doon School. I'm told in that boarding school for the children of the well-to-do, you can continue till your parents go on sending money. Out of School, both went abroad for higher education.

The elder one enrolled for a course in mechanical engineering at Trinity College, Cambridge. Had real gala time for two years. Didn't sit for any examination which are for the ordinary lot. Managed to plough in all tests – a sophisticated word for fail.

So he expressed the desire to try out at the Imperial College of Technology. It didn't measure up to his standards. Instead, courtship of a waitress called Sonia Maino was infinitely more enjoyable and educative too.

The younger one – remember Sanjay Gandhi, once the prince-apparent – went straight to Rolls Royce as an apprentice. The engineering standards there didn't measure up to his. Returned home and started a car company called Maruti Udyog with sister-in-law Sonia Gandhi as a fellow director. Every crook in the country joined hands with him. The rest is, as they say, history.

Rahul Baba studied in Modern High School. After that he got admission in St. Stephen's in the Spots quota but soon shifted to Harvard. Finding it too tough, he chose Robbins College in Florida. Many a friend of mine hasn't been able to locate this prestigious institution. Some doubt if it exists on ground. He also did a two-year stint with the Monitor Group under the name Rahul Vinci. That of course was for security reasons.

Now look at Narendra Modi. Started as tea-seller in moving trains. Must have been an expert in ticketless travel and keeping an account of his earnings. He claims to have done his school and passed MA in Political Science from Gujarat University. Now this is not a patch on foreign degrees that Rahul Baba has.

Agarwal has warned us: "If you make a 'sipahi' (constable) as 'kaptan' (Superintendent of Police), he can never have SP's approach but will have that of a constable". It is now for you, dear readers, to make up your mind whom to choose to be Kaptaan – foreign-educated – at least foreign-returned Rahul Baba or the home-spun, self-educated leader from Gujarat?

As it is the Congress has always found it hard to respond to Mr. Modi's coded appeals to the majority community: if Congress president Sonia Gandhi's description of the Gujarat Chief Minister in 2007 as maut ka saudagar (merchant of death) backfired, so did Rahul Gandhi's recent effort to empathize with Muslims who had been at the receiving end of communal violence in Muzaffarnagar.

The BJP, moreover, is keen to convert the forthcoming general elections to be a presidential-style contest between Mr. Modi and Mr. Gandhi. This is likely to tilt the balance in favor of Modi who is a far superior public speaker with a knack of building an instant rapport with his audience. I wonder why Rahul Baba didn't do a course abroad on public speaking without written notes. He could in that case have given private lessons at home to mummyji too.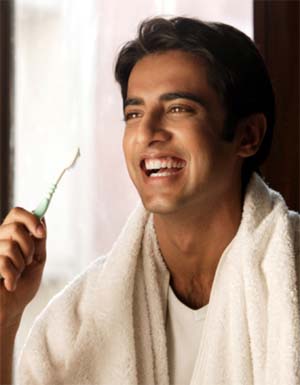 As you stand everyday facing the mirror and start brushing your teeth, did ever the thought occur to you that looking after your teeth twice a day you are also looking after your heart. I read in The Daily Express that a new study has shown regular brushing and flossing of teeth also prevents the clogging of arteries that could lead to heart attacks and strokes. This is the broad finding of a three-year study from New York's Columbia University focused on the link between gum health and atherosclerosis, a potentially serious condition in which heart arteries become clogged. The scientists discovered that eliminating the bacteria build-up on teeth resulted in reducing clogged arteries.

Isn't it literally a case of two-in-one? What wonders does the toothbrush do?
Talking about the plight of Kolkata's daily commuters, I promised to write about the daily lot of Mumbai commuters. First a story I heard from the executives of Bombardier who were involved in supplying Canadian locomotives to India.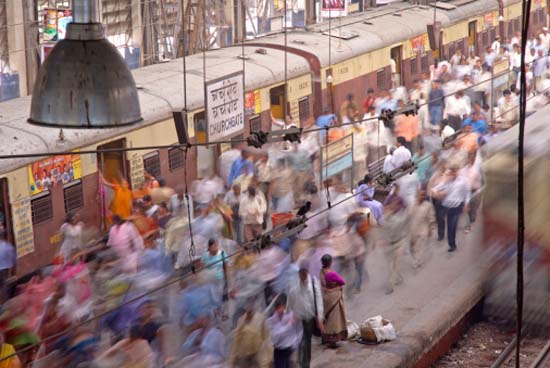 The agreement stipulated that a team of mass transportation experts too will visit India for expert advice. The team duly arrived on a two-week visit. On the first morning they were escorted to Church Gate Station to see our locals in operations. The Canadian were just flabbergasted seeing the mass of humanity disembark and embark. At lunch on the very first day of the trip, the Canadian experts wanted to book their passage back home.

"Why this desperate hurry? Have we disappointed you in any way?" Asked the Indians taken aback at the sudden decision.

"No, our decision is entirely voluntary," the Canadian side reassured their shell-shocked counterparts.

One of them smilingly spelled out the reason. "Look, the number of commuters you handle in ten minutes is a thousand times more than what we handle in a decade. So, what on earth can we advise you on passenger traffic management?"

So here you're. We're real experts in doing the impossible. And that too day after day after day! Can anyone else beat us at that?

For how we manage the impossible, wait for the next week.
Are you like me content with the small-sized brain or wish to grow it? Most sensible people will opt for the second option. But how? Simple, I hear.

Get yourself to the nearest joystick. A new study makes the oft-repeated argument that regularly playing video games can make your brain more powerful. Conducted by the prestigious Max Planck Institute for Human Development, the study required a group of volunteers to play the Nintendo video game Mario 64 for at least 30 minutes daily for two months.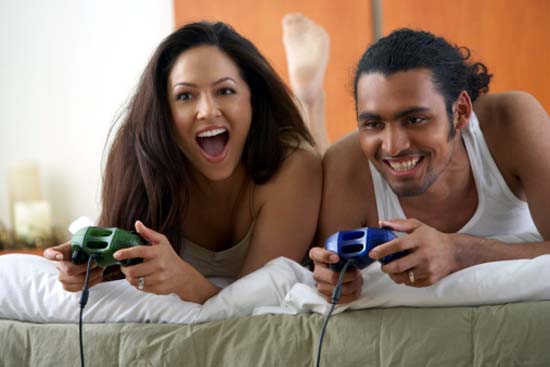 Subsequent testing revealed the participants grew significant amounts of fresh grey matter in those areas of the brain associated with spatial navigation, strategic planning, working memory and motor performance. A second control group, which played no video games, showed no growth whatsoever. Said study leader Simone Kuhn: "This proves that specific brain regions can be trained by means of video games."

So, now the choice is yours: at the bridge table or a video games parlor?
Remember Caskie Stinnett, the travel writer who was also a humorist and a regular contributor to Atlantic Monthly. He famously said "A diplomat is a person who can tell you to go to hell in such a way that you actually look forward to the trip."

Indeed. But what about a politician (especially of the Indian vintage) who promises you the very heaven and lands in you in the worst hell that there is?


Images (c) Gettyimages.com