France Goes the American Way
Laws Aren't for Enforcement
Freebies Aren't Governance
Maple Leaf
Positive Side of Hard Knocks
Learning to Take it Easy
An Apple a Day
Think it Through
France Goes the American Way
I'm sure you're keeping abreast with the kerfuffle over the discovery of French President François Hollande's alleged liaison with a pretty young actress. Fine, it's just the French way of living a full life. And Hollande isn't the first French president endowed with the Napoleonic lust for life.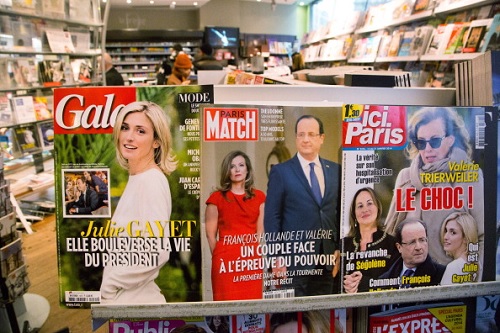 But what is worrisome is the way the civilized French life is being further Americanized. (Fast-food chains made the first inroads.) Does it mean that the august French tradition of quiet acceptance of things cannot survive in a globalized, ultra-transparent world of proliferating news websites and Twitter?
The intrusion of American way of doing everything has changed the traditional reserve of the French press toward sexual scandal, especially in high official places. You remember when François Mitterrand became President in 1981, he had a seven-year-old daughter with his longtime mistress, Anne Pingeot. A small right-wing newspaper published the news, but the mainstream French press very wisely refrained from blowing it up. Everyone knows: so why publicize. The civilized French have a special term for this: delicatessen. But not the Americans! Look at the fuss they made about Bill Clinton relaxing with singer Gennifer Flowers even when Hillary didn't really mind. All over the world the trend is to convert these minor peccadilloes into American soap opera.
Always remember the 1988 movie "Dirty Rotten Scoundrels". A prisoner in a jail tries to talk his way out of a French jail by claiming that was framed by a jealous woman. "She just managed to have me caught with another woman," he pleads in eloquent self-defense. The police inspector wasn't impressed by his plea and retorted, "To be with another woman, that is French. To be caught, that is American."
We as a nation have a penchant for new laws and a dread for their enforcement. Isn't fun to have possibly the world's bulkiest statute book and also the leanest record of law enforcement? Dismal indeed.
Over a year ago, after a 23-year-old woman was gang-raped abroad a moving bus in the heart of the capital, Government has been busy enacting new laws and appointing new commissions in a bid to obliterate the stigma of Delhi as the Rape Capital of India. The latest I know of is the Commission headed by Justice Usha Mehra to look into the lapses of police and suggest improvements for the security of women in the city. The Commission submitted its recommendations almost a year ago in February, 2013. It proposed a series of changes, including creating distress signal service for women.
A year has passed by and none of the Commission's recommendations has been acted upon. Justice Mehra laments "Police is as irresponsible as ever… there is no gender sensitization… people flout rules openly as usual… police take no action." Business as usual is the theme song of our governance.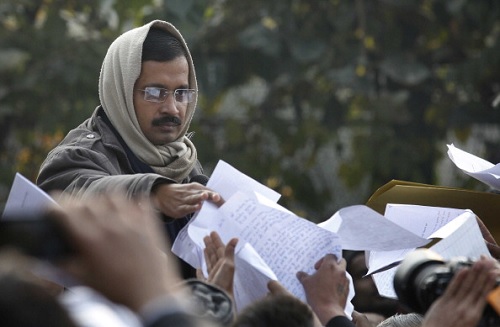 Personally, I wish the Aam Aadmi Party (AAP) well. We haven't really seen such a thing as the AAP: a party winning a major election without a caste base, which was hitherto thought to be indispensable in Indian party politics. Chief minister Arvind Kejriwal's movement scored on the strength of issues and a new philosophy of governance.
Moving swiftly to keep its poll promise of providing free water to every household in Delhi, the Aam Aadmi Party (AAP) Government promptly announced 20 kiloliters of free water every month — it works out to 667 liters a day — to households with valid water connections and functional meters installed by the Delhi Jal Board (DJB).
Let's not forget this means only 50 per cent of Delhi's population. And this half can jolly well afford to pay for the water it consumes.
It is estimated that the financial implication on DJB will be Rs 160 crore annually, and for the rest of the current fiscal, it's Rs 40 crores.
Is opening the floodgates of freebies the best route to good governance? Don't forget, once given post-election freebies can seldom be withdrawn and the money spent on them doesn't grow on trees. Ultimately, it is from the pool of taxes and levies you and I have paid. Good governance consists of wise use of this money for which the Government of the day is accountable to those whose money it is.
Based on a study conducted by the Organization for Economic Cooperation and Development (OECD), 24/7 Wall St. compiled a list of the 10 countries with the highest proportion of college-educated adult residents. Topping the charts is Canada — the only nation in the world where more than half its residents can proudly hang college degrees up on the wall of their studies. In 2010, 51% of the population had completed a tertiary education, which takes into account both undergraduate and graduate degrees. Canada commanded the top spot in the last study in 2000, and made significant progress since then.A decade ago, only 40% of the nation's population had a college degree.
Snagging the number two most-educated spot was Israel, which trailed Canada by 5%. Japan, the U.S., New Zealand and South Korea all ranked with more than 40% of citizens having a higher-education degree. The top 10 most-educated countries are:
1. Canada
2. Israel
3. Japan
4. United States
5. New Zealand
6. South Korea
7. United Kingdom
8. Finland
9. Australia
10. Ireland
The Right of Children to Free and Compulsory Education Act or Right to Education Act (RTE), is an Indian legislation enacted by the Parliament of India on 4 August 2009, which supposedly became operative on 1 April 2010. And all this is on paper, and likely to remain to remain there.
Although life can sometimes be overwhelming, there's – cheer up! – an upside to enduring hardships. The Daily Mail reports on a study from the University of British Columbia that focused on nearly 15,000 adults. Participants were queried on details of how they dealt with an upsetting situation and then presented with six positive scenarios, including going on a nature hike and gazing at a waterfall.
Researchers discovered that those respondents who had gone through tough times – divorce, death of a loved one, for example – were more capable of enjoying life's transient pleasures. "Individuals who had dealt with more adversity in the past reported an elevated capacity for savoring", the report said.
Most people become far less active once they retire. This has been borne out by recent studies. Reuters reports on a new British study that showed both men and women residing in eastern England reported a significant decline in physical activity immediately after they stopped working. Though the size of the decline varied with gender and the job, the researchers said the majority of people used less energy once they retired, which is not necessarily the healthiest thing. Said aging expert Stephen Kritchevsky: "What I'd be wondering and concerned about is that people may not adjust their energy intake to balance their reduction in expenditure."
So, must learn to plan to get yourself involved in something or the other before you retire. Look up your old list of I must do this one of these days. And get cracking.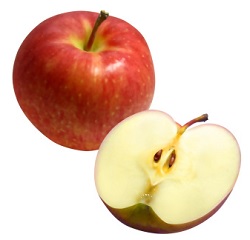 Besides keeping the doctor away, an apple a day could indeed be your best protection against heart attacks. It isn't just my advice. The Vancouver Sun reports on new research indicating that apples could be just as effective as statins when it comes to preventing strokes and heart attacks. University of Oxford researchers concluded, similarly, that roughly 8,500 deaths could be prevented each year if people in their 50s who weren't on statins simply ate an apple each day.
Nutrition experts tell us that apples are high in soluble fiber, which slows the buildup of cholesterol-laden plaque in the heart's arteries. "While no one currently prescribed medicine should replace them for apples, we could all benefit from eating more fruit," said Oxford researcher Adam Briggs.
Did the marketing wizard know about it when he coined the good old slogan? An apple a day keeps the doctor away.
"My whole religion is this: do every duty, and expect no reward for it, either here or hereafter", wrote Bertrand Russell when he turned sixty. He didn't see any reason to revise this till he called it a day in his late nineties.
Had he been studying the Gita? I don't recall any mention of this in his writings most of which I've had a chance to look through. Isn't it a rationalist's version of Verse 47 in Chapter Two: "Your right is for action alone, and not for the result thereof…."
We as a nation are most impressed by our heritage when it carries a foreign certification. So, go back to study and absorb the eternal message of Krishna.