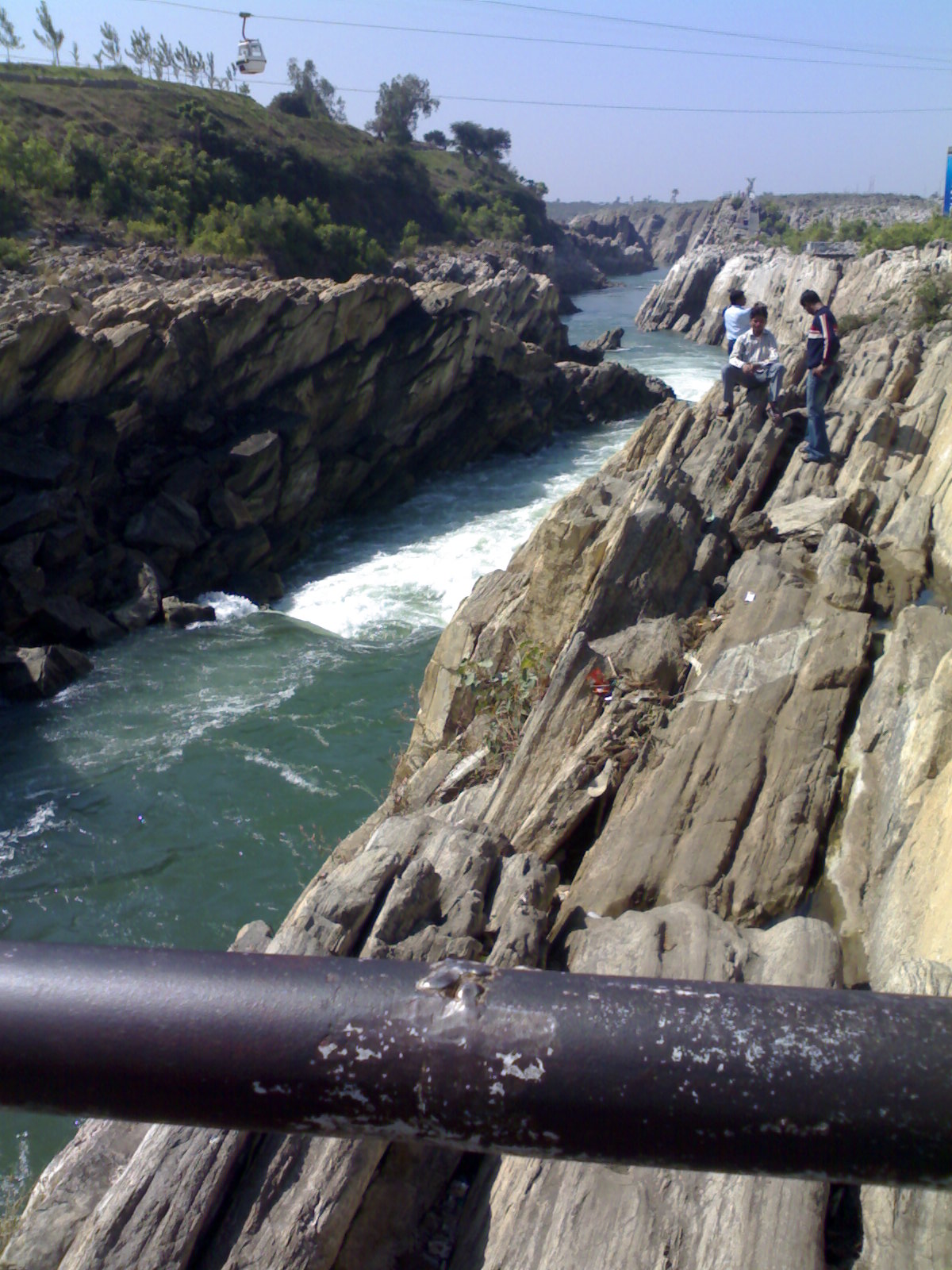 1. Narmada river bed downstream Dhuandhar falls
Jabalpur is the third largest city of Madhya Pradesh state in India. Historically, it was the centre of the Kalchuri and Gond dynasties. Ever since British time, it is an important military station in the Central India and a seat of four important ordnance factories.

Now Jabalpur is also on the international tourist map on account of the splendor and glittery of marble rocks at Bhedaghat. During approximately two years of my stay at Jabalpur in 2008-10, I had opportunity to visit Bhedaghat on several occasions.

Bhedaghat is actually a small town about 28 kilometres away from Jabalpur best known for the cluster of marble rocks which lie on both the banks of the river Narmada. The white marble rocks with the linings of black and dark green and interspersed pink and blue soaring to the height of almost 100 feet present an unparallel magnificent view in sunlight as well as a spectacular panorama during the moonlit night.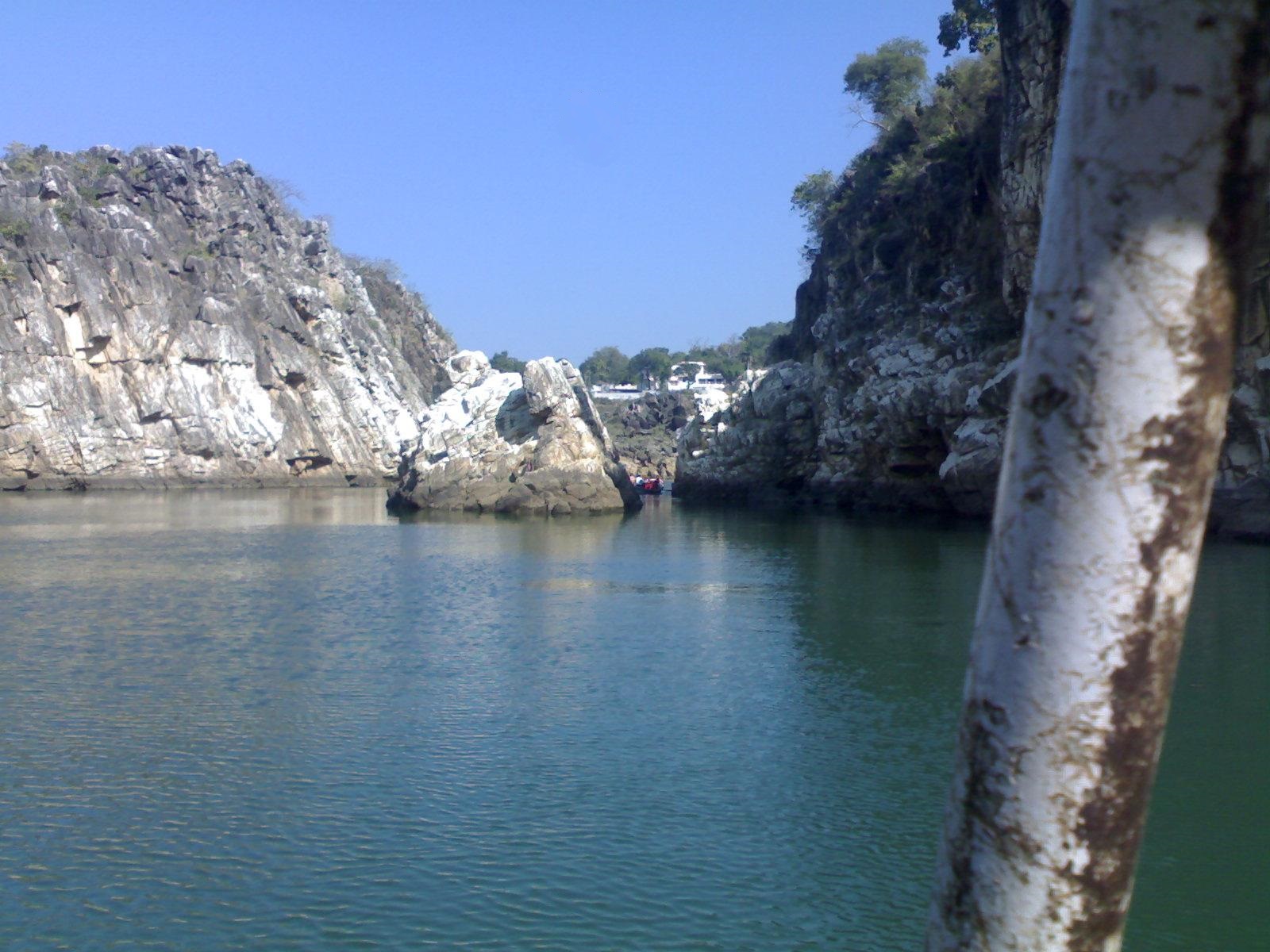 2. Marble rocks at Bhedaghat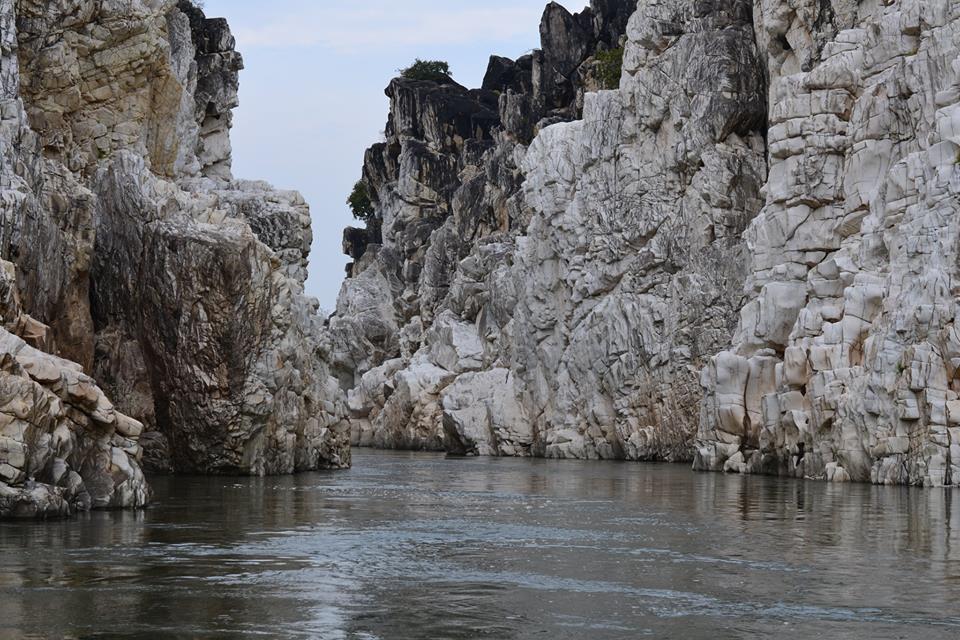 3. Soaring marble rocks on both sides of the Narmada river
Narmada is considered a holy river perhaps only next to Ganges in importance and is venerated by majority Hindus. As per an ancient belief, anyone who takes a holy bath in Narmada at Bhedaghat, his (or her) all previous sins are washed away.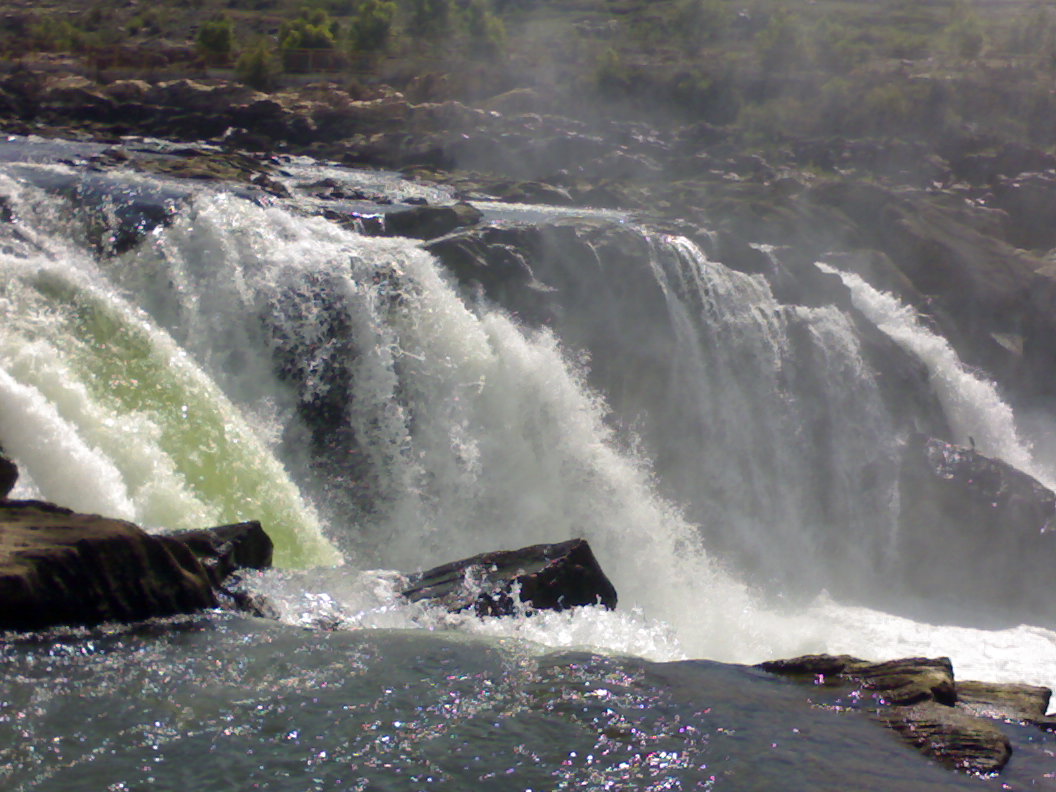 4. Dhuandhar falls at Bhedaghat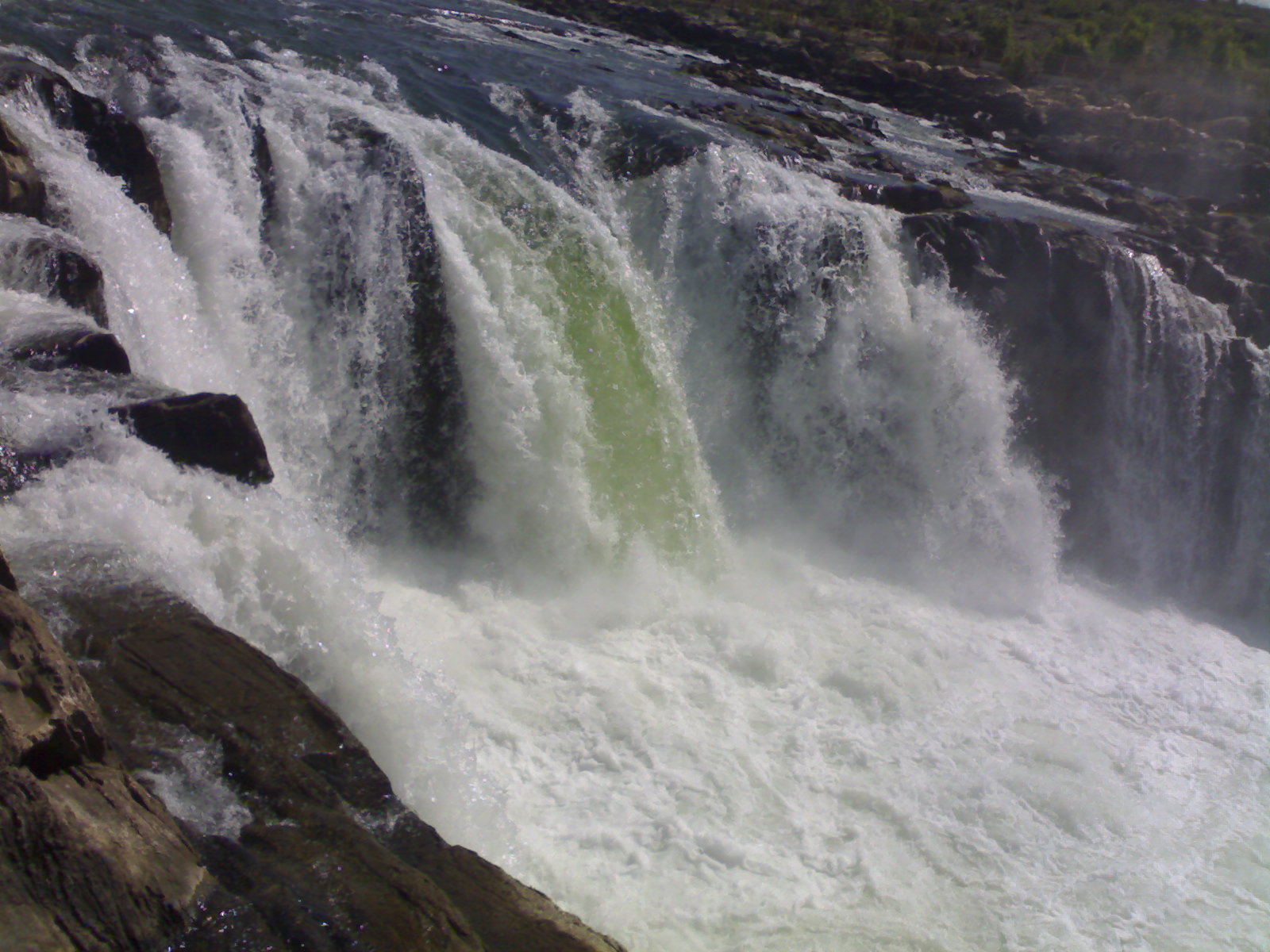 5. Dhuandhar falls at Bhedaghat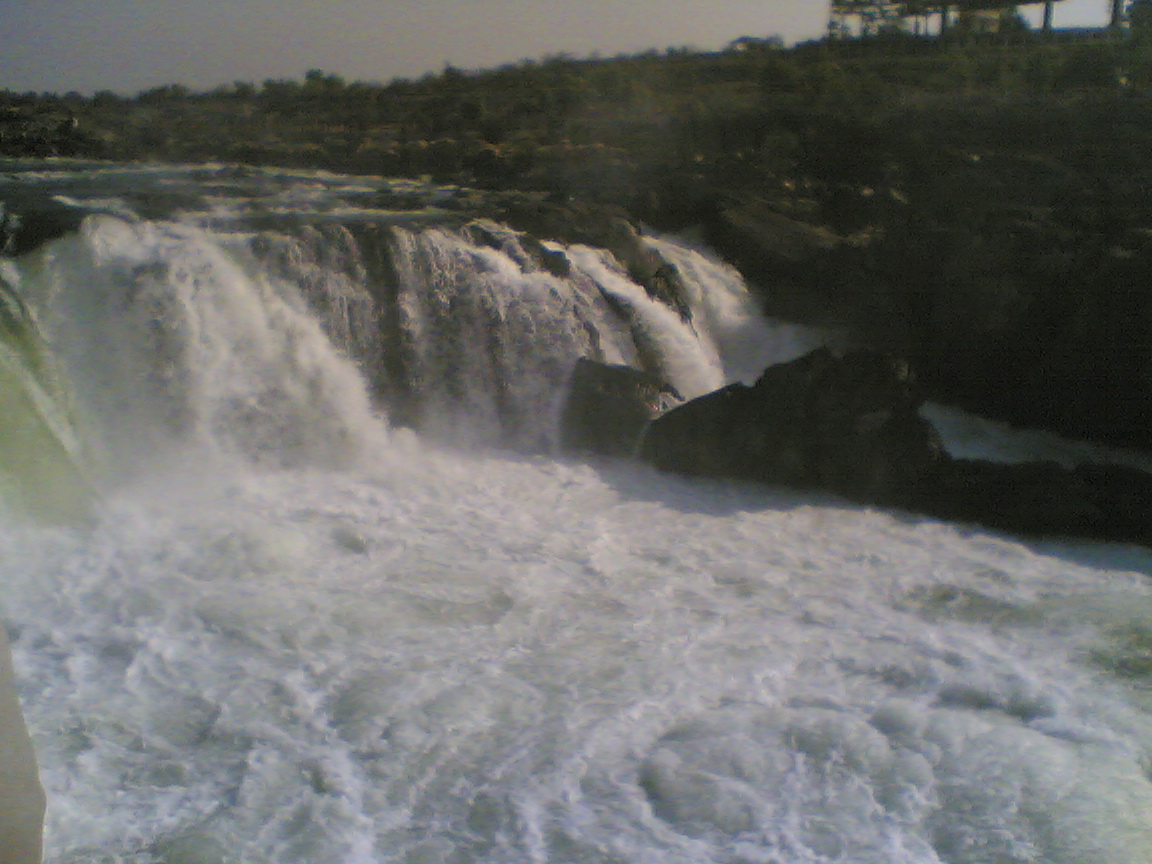 6. A closer view of Dhuandhar falls
Apart from the marble rocks, the major attraction at Bhedaghat is a waterfall known as Dhuandhar which gives an appearance of the white smoke or a mass of mist coming out of the river. Here the otherwise placid river becomes turbulent as it plunges to a considerable depth presenting an awesome and picturesque spectacle. A few years back, a rope-way has also been added to enhance the experience of tourists at Bhedaghat.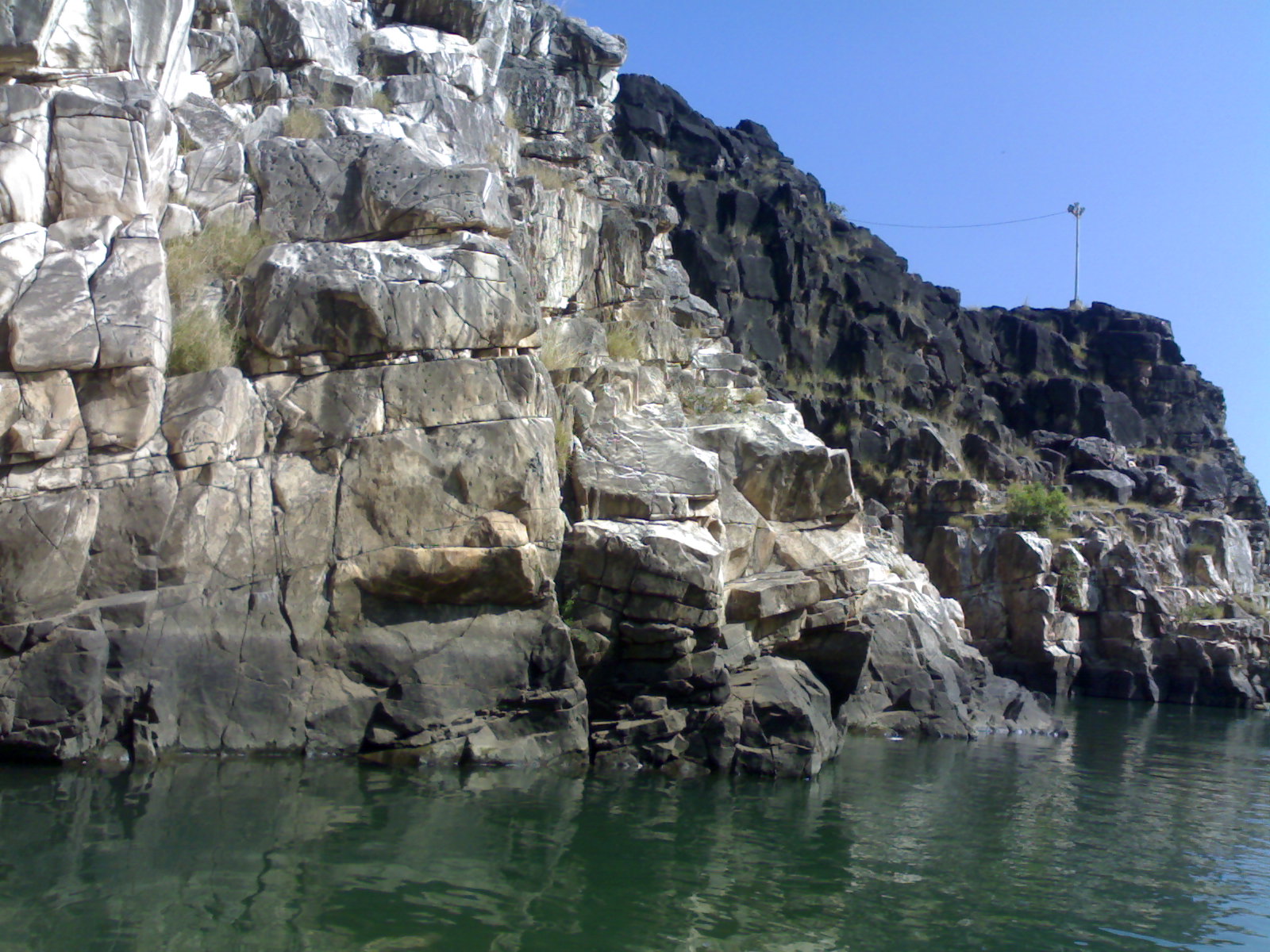 7. Marble rocks alongside Narmada river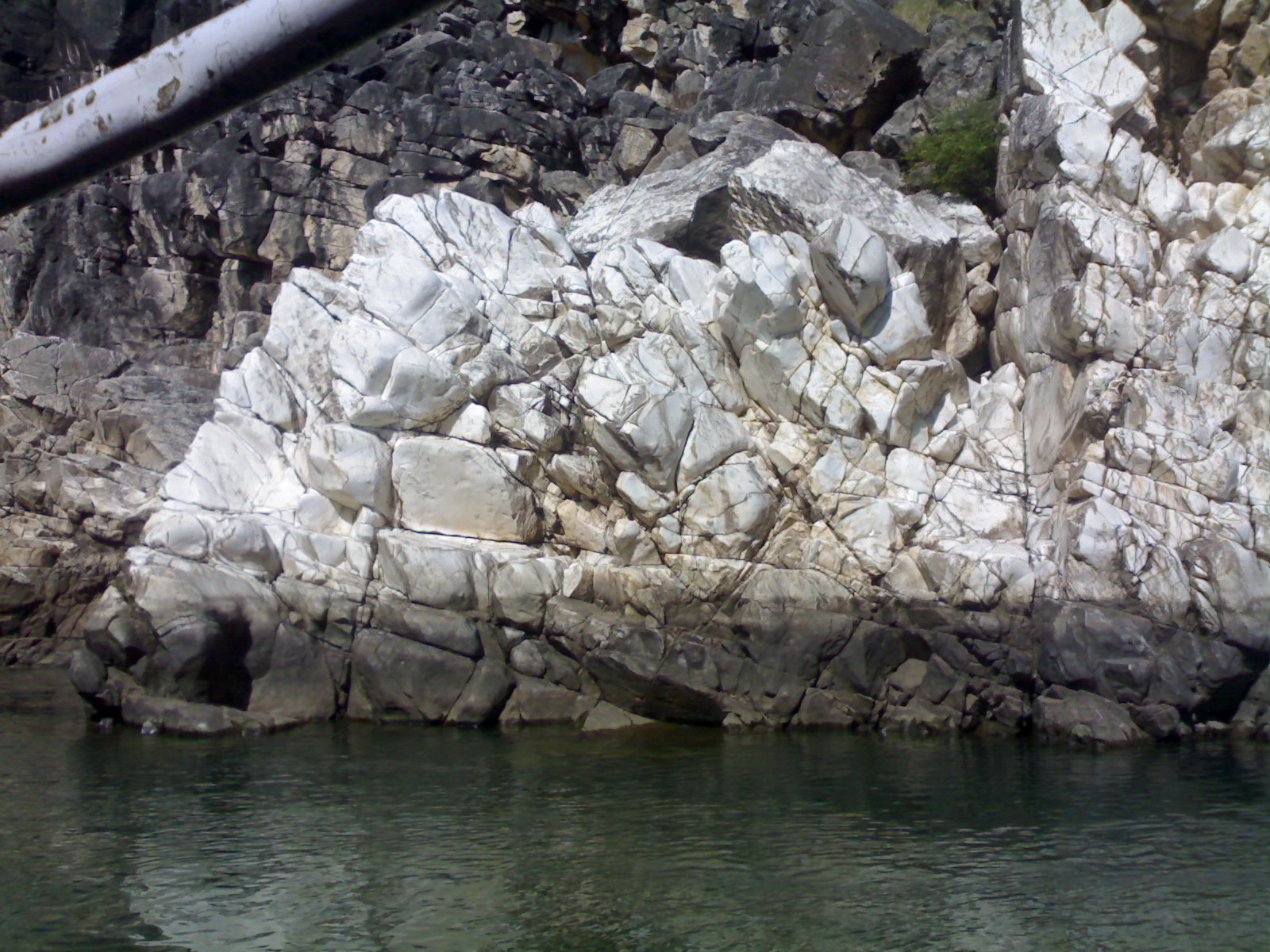 8. A close view of white marble rocks
While sailing between the marble rocks, one reaches a rather narrow point where high rising marble rocks on both sides come so close that the monkeys in the area easily jump across them. This point is called 'Bandar Kodini'. Sailing on a boat at the moonlit night between the marble rocks on the river Narmada gives a divine experience and much sought after joy and fulifilment particularly among young loving couples.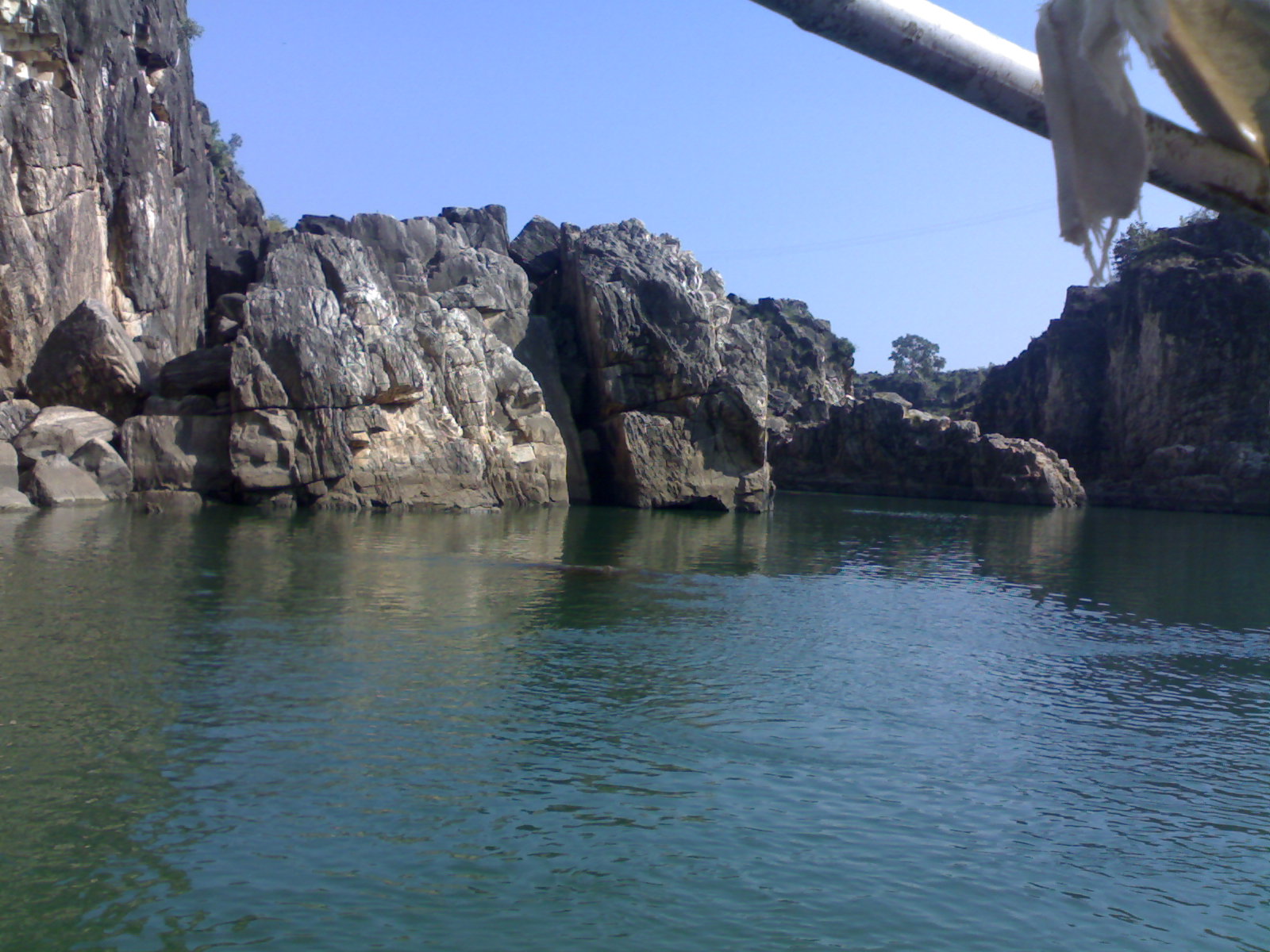 9. Side view of rocks nearing Bandar Kodini
During the monsoon season i.e. from July to September, due to heavy influx of water the Dhuandhar fall looses its shape and attraction and boat ride is also considered dangerous in the turbulent river.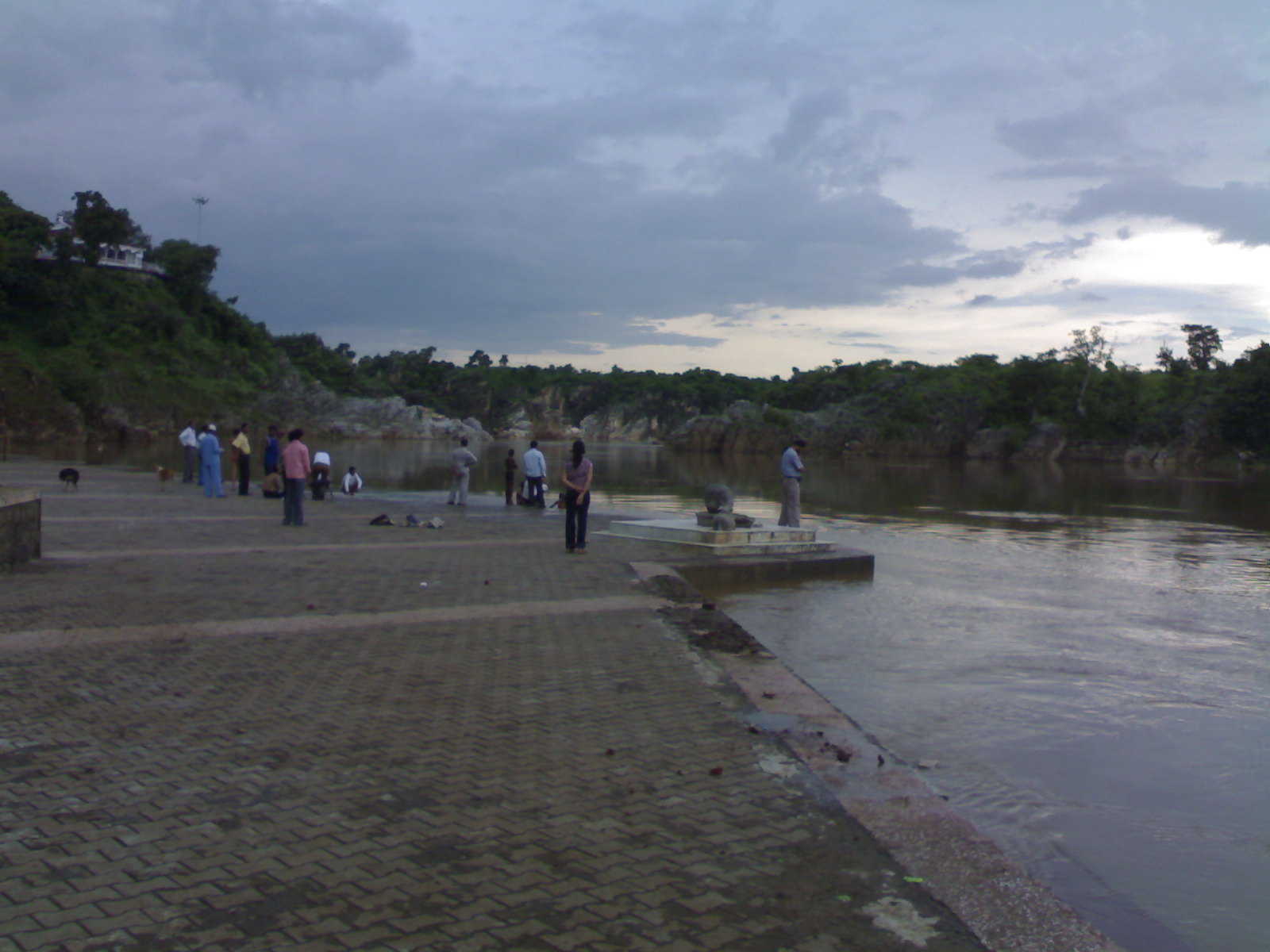 10. Bhedaghat at the banks of Narmada river during monsoon season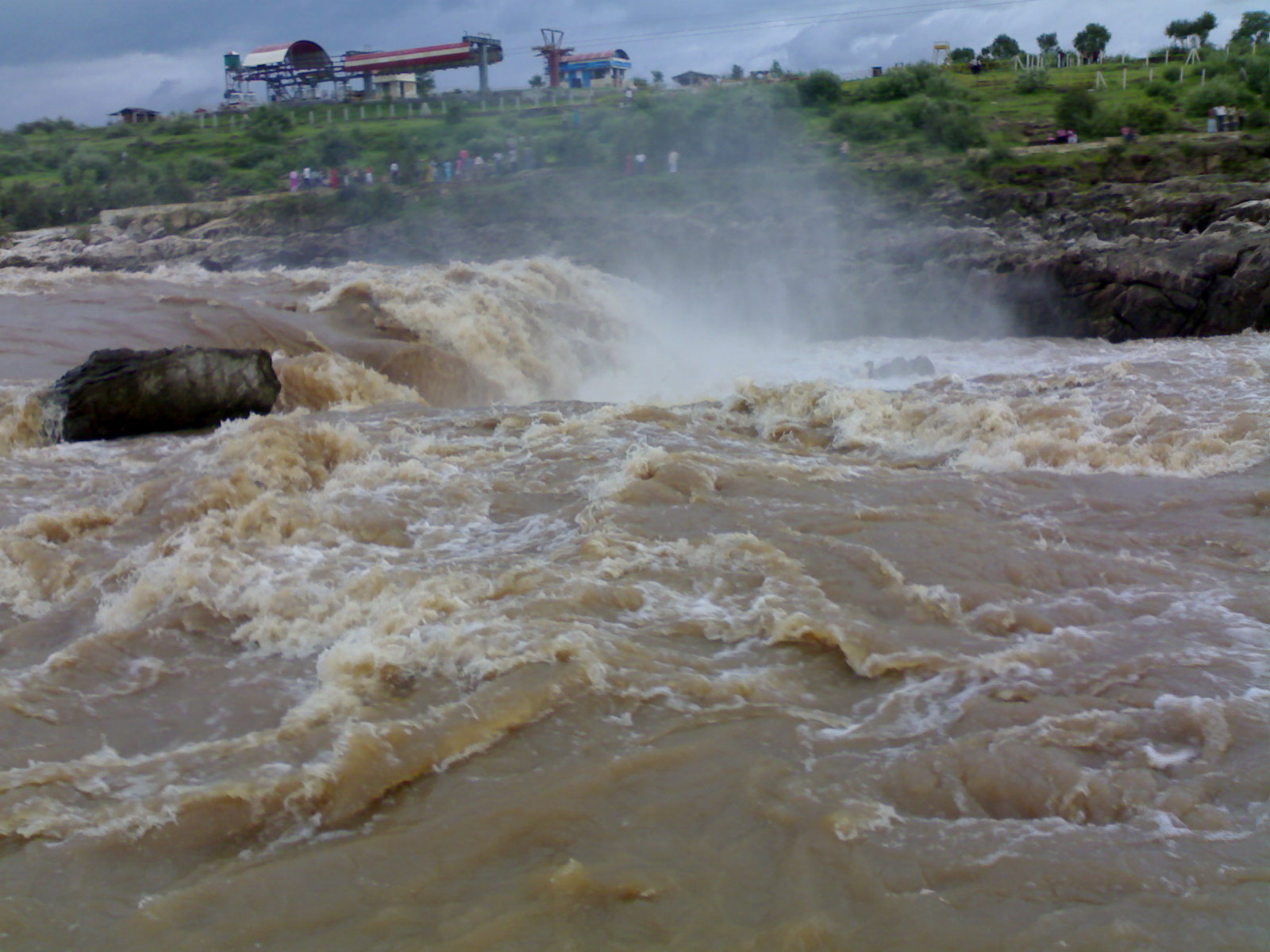 11. Dhuandhar falls during monsoon season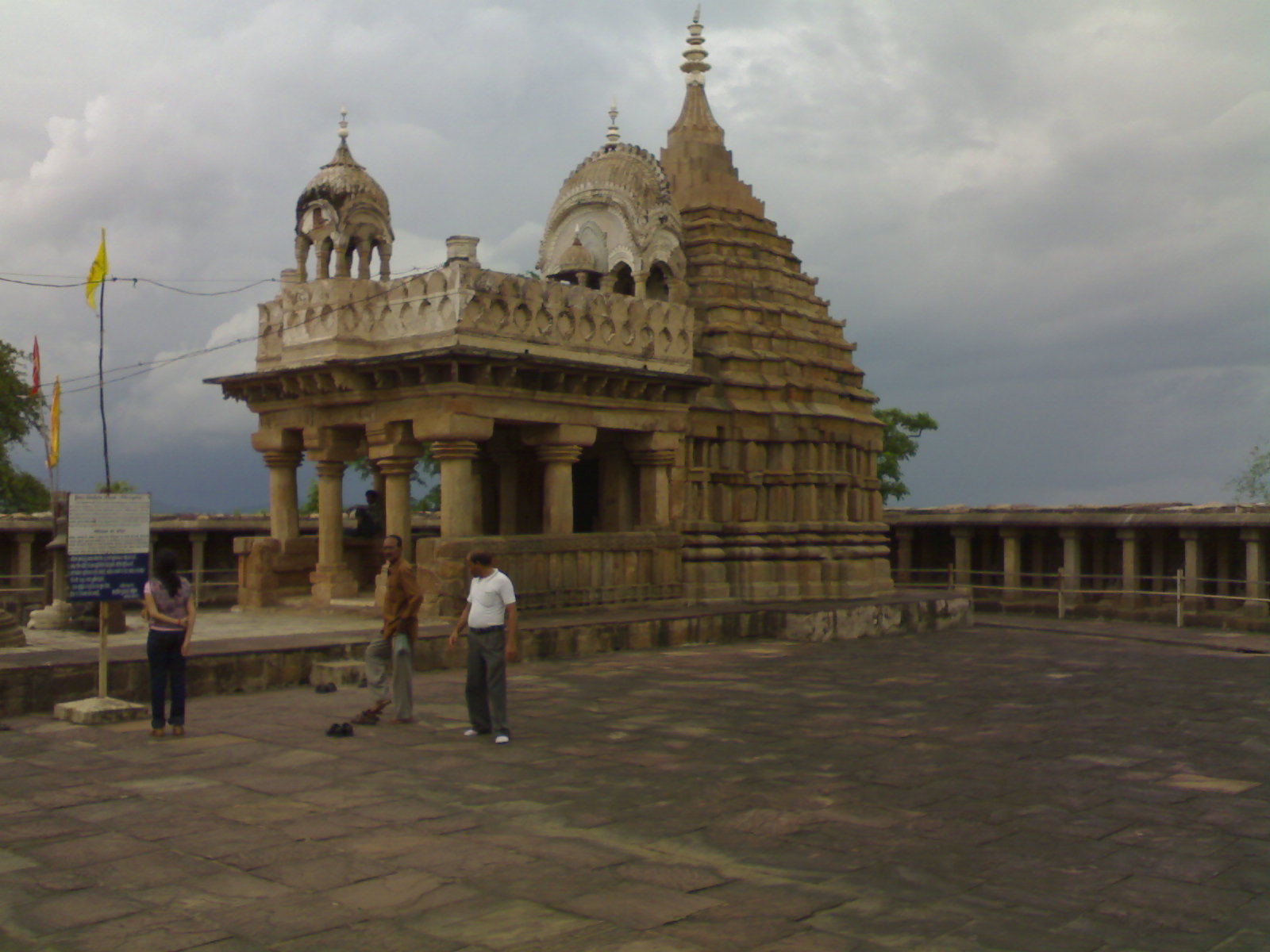 12. Chausath Yogini Temple at Bhedaghat
Another worth visiting place is Chausath Yogini Temple situated at Bhedaghat at a considerable height. The temple contains carvings of sixty-four Yogini i.e. female yoga mystics. It is stated to have been built during the tenth century by the Kalchuri Kings. Incidentally, the site also presents a reminiscent of the religious misanthropy and intolerance during the medieval period as every statue is found disfigured or damaged.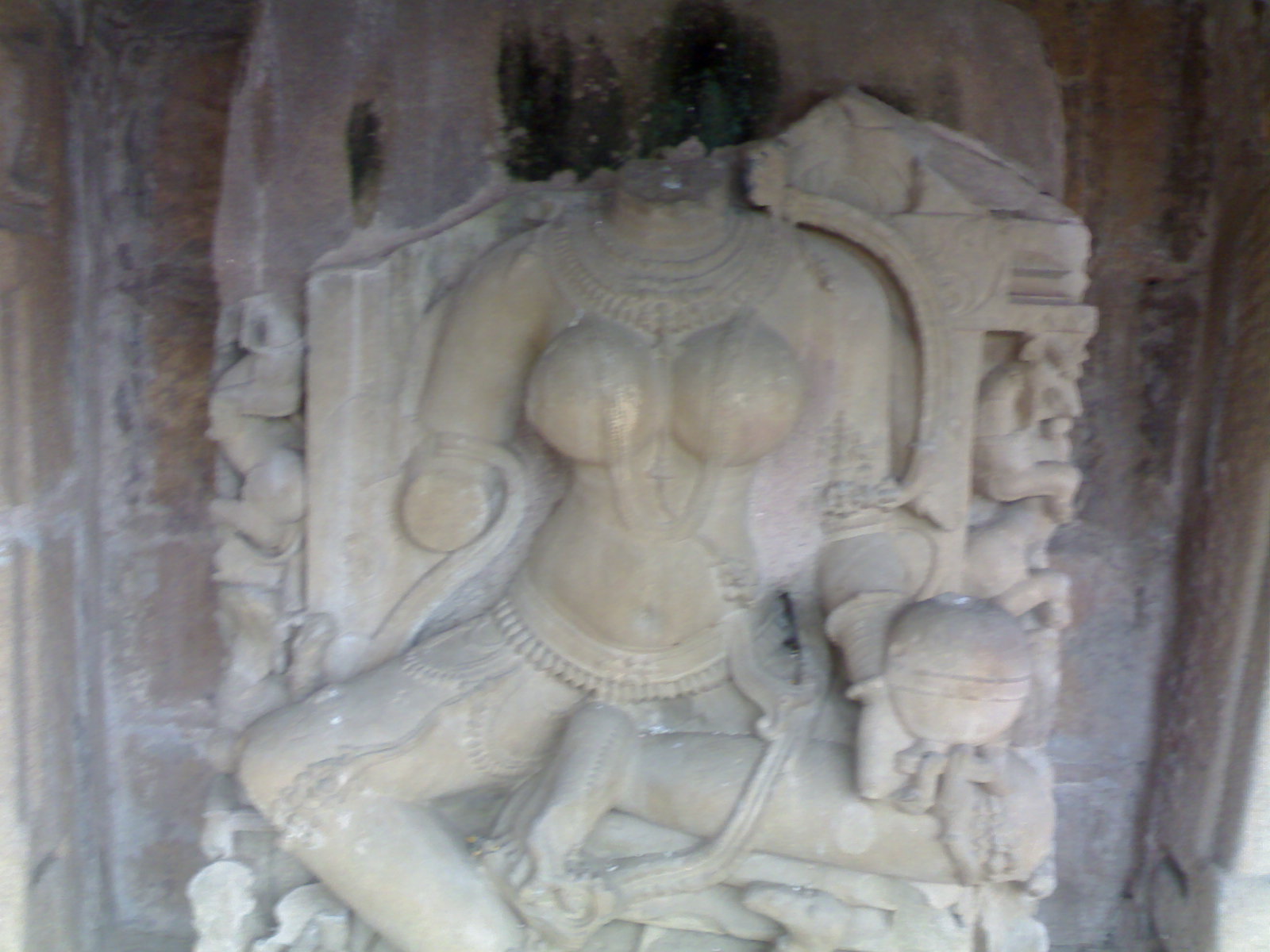 13. Yogini carving with damaged head at Chausath Yogini Temple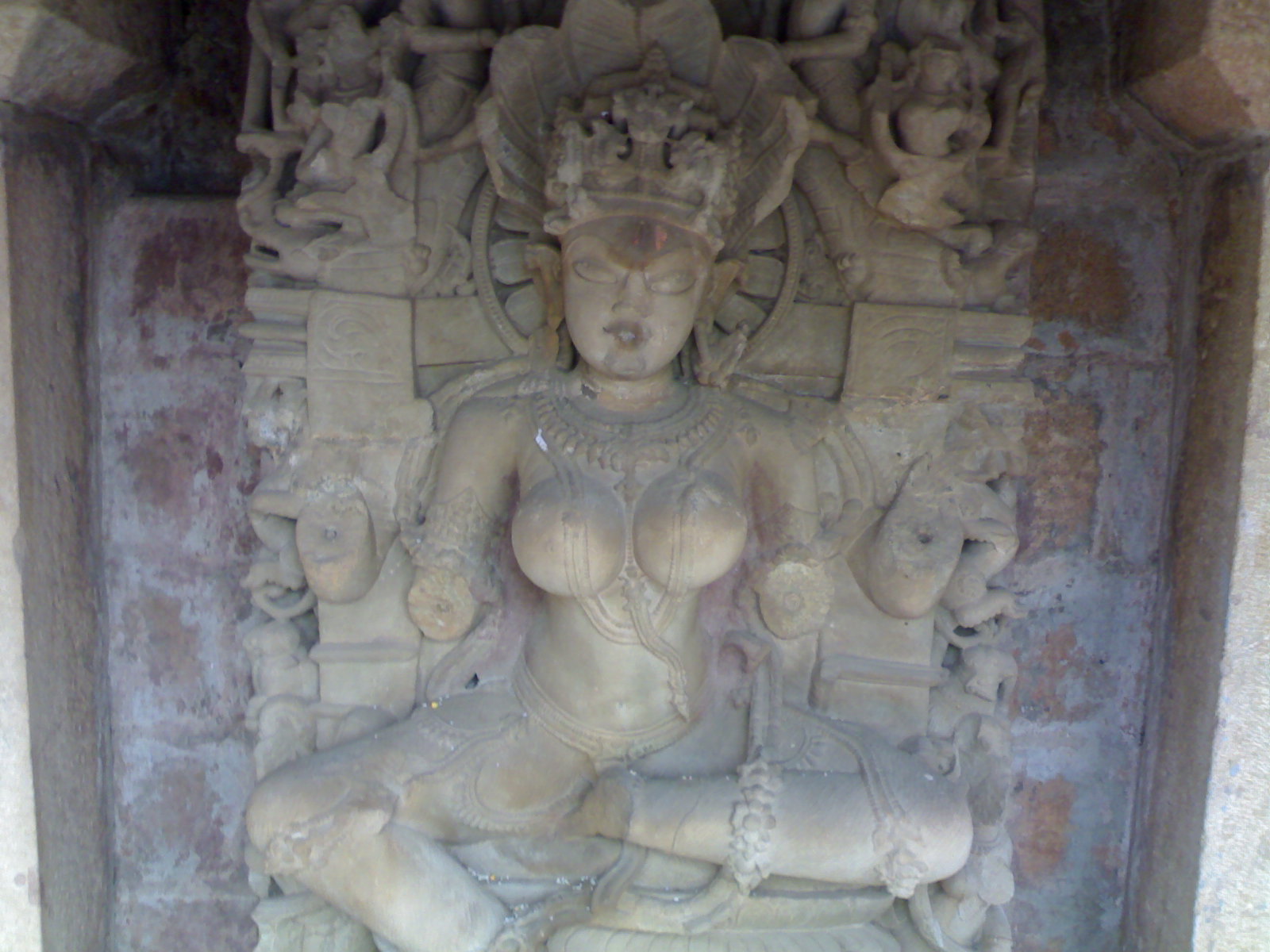 14. Another Yogini carving without hands and foot at the Chausath Yogini Temple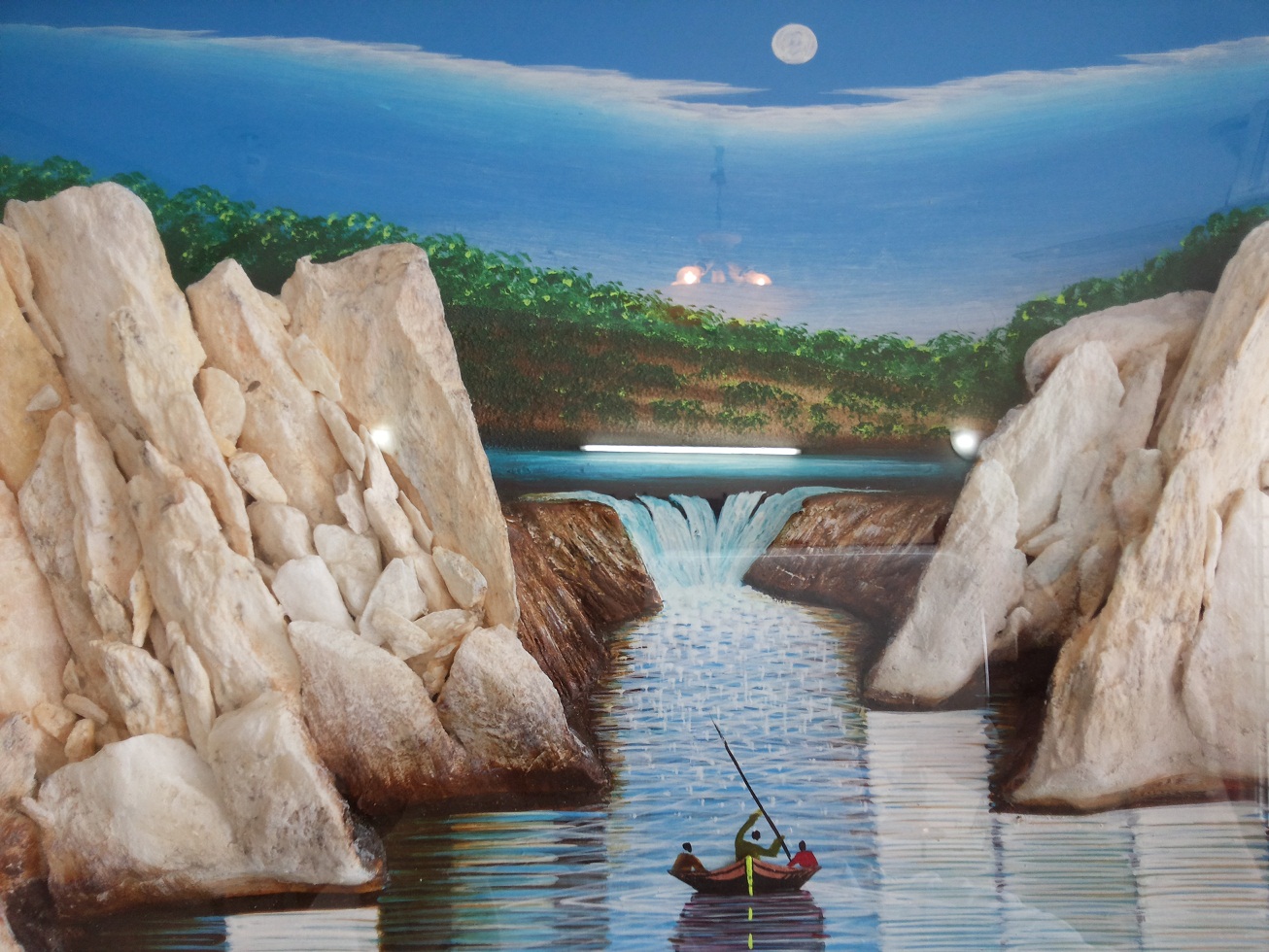 15. A Bhedaghat painting made by a local artist using paint, brush and tiny pieces of marble
All Pictures (c) jaipalsingh