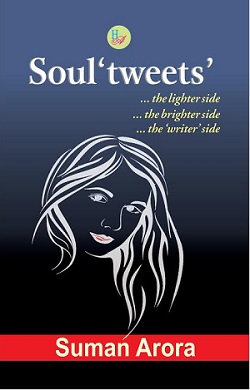 The other day I came across a belletrist, who has written a very interesting book, Soul Tweets. She is a first time author, Suman Arora, I mean this is her first book, her essays and writings have earlier been published here and there. The book Soul Tweets is a collection of delightful prose sprinkled with humor and satire, which is called in Odia as Ramya-Rachana, the closest English equivalent can be belles-lettres, which is a French phrase meaning "beautiful" or "fine" writing. Wikipedia defines the genre as "it includes all literary works — especially fiction, poetry, drama, or essays — valued for their aesthetic qualities and originality of style and tone. The term thus can be used to refer to literature generally. The Nuttall Encyclopedia , for example, described belles-lettres as the "department of literature which implies literary culture and belongs to the domain of art, whatever the subject may be or the special form; it includes poetry, the drama, fiction, and criticism," while the Encyclopedia Britannica Eleventh Edition describes it as 'the more artistic and imaginative forms of literature, as poetry or romance, as opposed to more pedestrian and exact studies.' "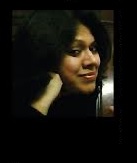 Suman Arora has used the genre for a very contemporary rationale, she has used belles lettres in a rather narrower logic in the sense that her work cannot fall into other major genres, such as fiction, poetry or drama. She includes essays, satirical and humorous writings, and other assorted works. Following the Oxford English Dictionary (2nd Edition) I can safely define her work as a "lighter branch of literature." This book came to me as breath of fresh air, for some delightful, light reading, after the mind was jam-packed with complex literary theories that I teach, read and write. The subtitle of the beautifully designed book writes, "…the lighter side…the brighter side…the writer side." Perhaps Suman Arora could have done better by avoiding that "writer side". But brighter and lighter are most aptly said. It's a collection of thirty delightful essays, they are all Lyrical Prose pieces, that Suman Arora has gathered from various walks of her day to day life, with which anyone can easily connect. She writes, "I try to teach my son what my mother taught me, with some changes made to suit the changing times…. Life is your best teacher….Bringing up my young son has been a wonderful experience.

He taught me to take 'no' for an answer and say 'sorry' more often. This is my first book for those readers who want to do some meaningful light reading. "
There is one essay, What is Love, where she quotes some great masters of literature first:
"Love is a serious mental disease," said the great Greek philosopher, Plato.
Francis Bacon Said, "It is impossible to love and to be wise."
W. Somerset Maugham says: "Love is what happens to a man and woman who don't know each other." And Suman Arora seems to be worried, "Does it mean 'knowing' brings forth disillusionment in them!"
Then she gives her interpretation of love as, "Actually, our thinking tends to become biased as we grow up and, more often than not, we tend to expect the other person also to behave the way we think is appropriate. True love is unconditional. There is a proverb: "Follow love and it will flee, flee love and it will follow." How true! If you love someone, let him be. If he is yours, he'll come back. If he doesn't, it only means he never loved you!" What she means is, perhaps, don't struggle too hard; if love has to come to you, it will.

There is another light essay, Oh Really, Is Flirting Good for Health? She condemns the flirts in our circle, and substantiates her idea with a quote again. "Helen Rowland defined flirting in a very interesting manner: "Flirting is the gentle art of making a man feel pleased with himself." She feels, the men who flirt with the colleagues in the office are interested in "Having their cake and eating it, too!" And then, she concludes the essay with a piece of advice, "Our holy book Bhagwad Gita states a universal truth: The mind acts like an enemy for those who don't control it."

Suman Arora seems to understand the human mind very well. A soulmate can be anyone, not only your lover or husband. In Who is your Soulmate, she writes, "I had a chance to read John Gray's Men are from Mars, Women are from Venus. The book says men want to be in authority and they want women to 'need' them. Women, on the other hand, want to be 'cherished'….
Well, when you are disturbed or elated and you think of someone in particular to talk to, it only shows that s/he is the person you feel most comfortable with and is the one you absolutely trust as someone who can help you tide over your emotional crisis. When you look up to him and he is able to provide you with emotional security, he is your soulmate!"
And she has a piece of advice for those who take to anger and angst at the drop of a hat. In Control that Temper, My Friend!, she writes, "Holding on to anger is like drinking poison and expecting the other person to die." (Gautam Buddha)
Suman Arora even wants to talk about languages, especially our mother tongue. Native Language Endears! is an interesting essay. "One should respect his motherland, his culture and his mother tongue because they are givers of happiness. (– Rig Veda )When I speak any Indian language, it connects me to my country and I feel closer to my society and my country but when I speak my mother tongue, I get that feeling of earthiness of being close to my individual roots that fills my whole being."

I especially liked the essays, Move Along, Alone! and Be Grateful .Suman writes, one should count one's blessings. "He is a wise man who does not grieve for the things which he has not, but rejoices for those which he has….If God answers your prayers, He is increasing your faith. If He delays, He is increasing your patience. If He doesn't answer, He knows you can handle."

And then, the feminist in Suman arora has a piece of advice for women in How to be a Super-Duper Woman! She loves to quote the master minds in most crucial points, "When a woman becomes her own best friend life is easier." (Diane Von Furstenberg)
And for the gossip-mongers and for the people around us who want to poke their nose in everyone's life, she writes a humorous essay, Nosey Parkers, Keep Off! And of course pat comes one of her favorite quotes, "The public have an insatiable curiosity to know everything, except what is worth knowing." (Oscar Wilde )

She uses the language of the young, because this book is meant for the young audience, mostly. Just Chill Your Stress endorses her advice to control stress thus, "The greatest weapon against stress is our ability to choose one thought over another." (William James) Suman Arora feels, "It's time to make even 'stress' stressed when it sees you braving it so well! So, stay afloat! Remain hopeful and be happy."

A very optimistic book, meant for light and relaxed reading, for a change! Congratulations Suman Arora, for being such a keen observer of life, and of course for telling us lyrically, "Love life!!"
References:
http://en.wikipedia.org/wiki/Belles-lettres
Arora, Suman. Soul 'Tweets', Har-anand Publications, New Delhi, 2014.